Induction Heat Treating Scanning Equipment
Choosing the right equipment for your heat treating project can be challenging. Factors, such as the size and configuration of the work to be heated, the production rate required, and the type of heating help determine the suggested handling approach. Ajax TOCCO's experienced engineers analyze your heating applications to provide the most efficient and economical design.
We offer a variety of scanning systems including vertical, horizontal, and tooth-by-tooth to heat treat hundreds of variations and sizes of parts.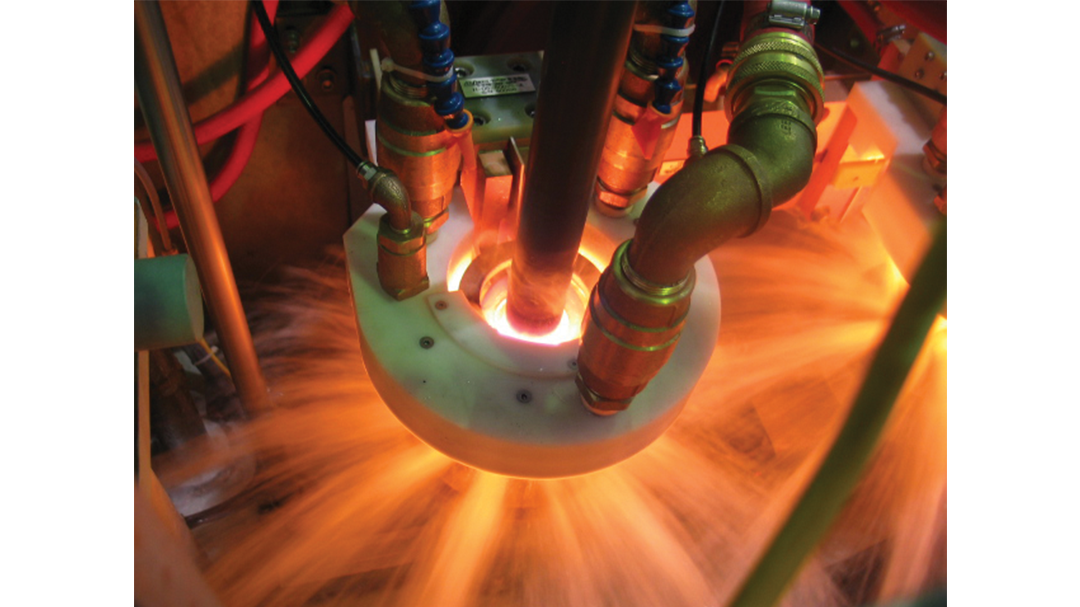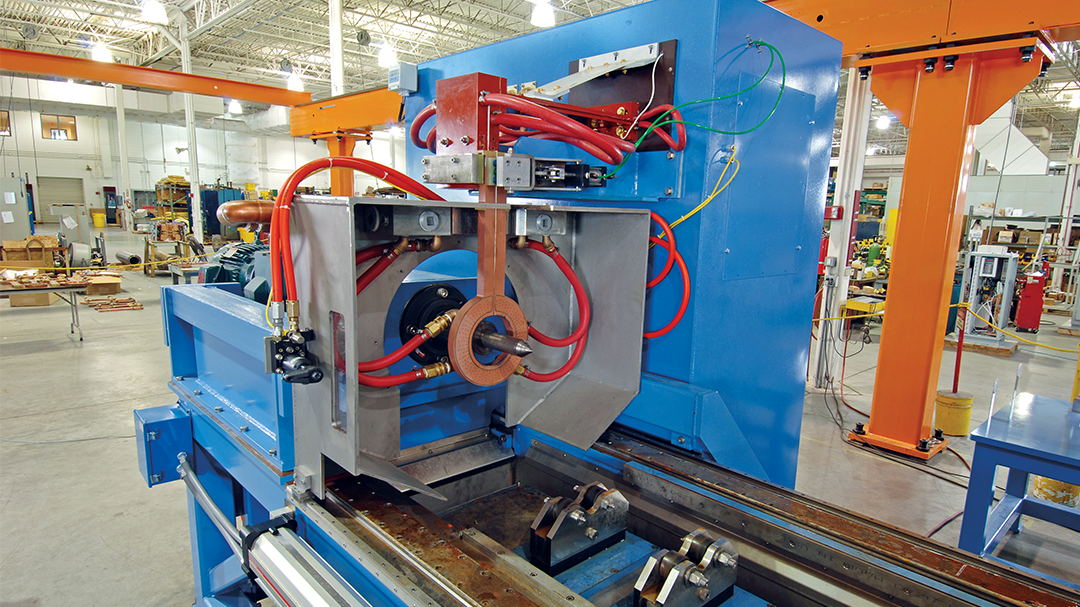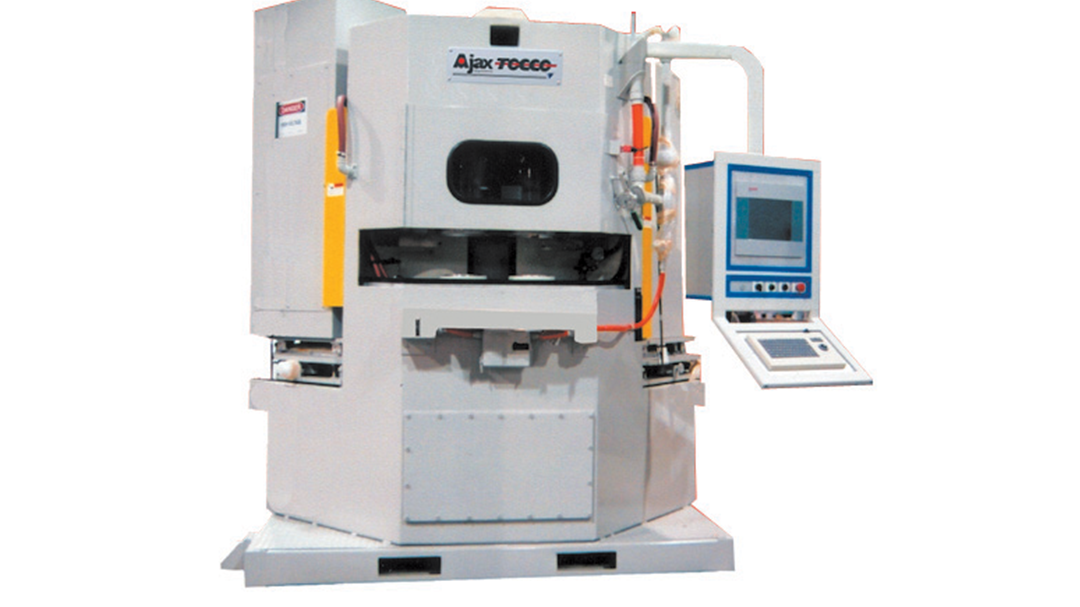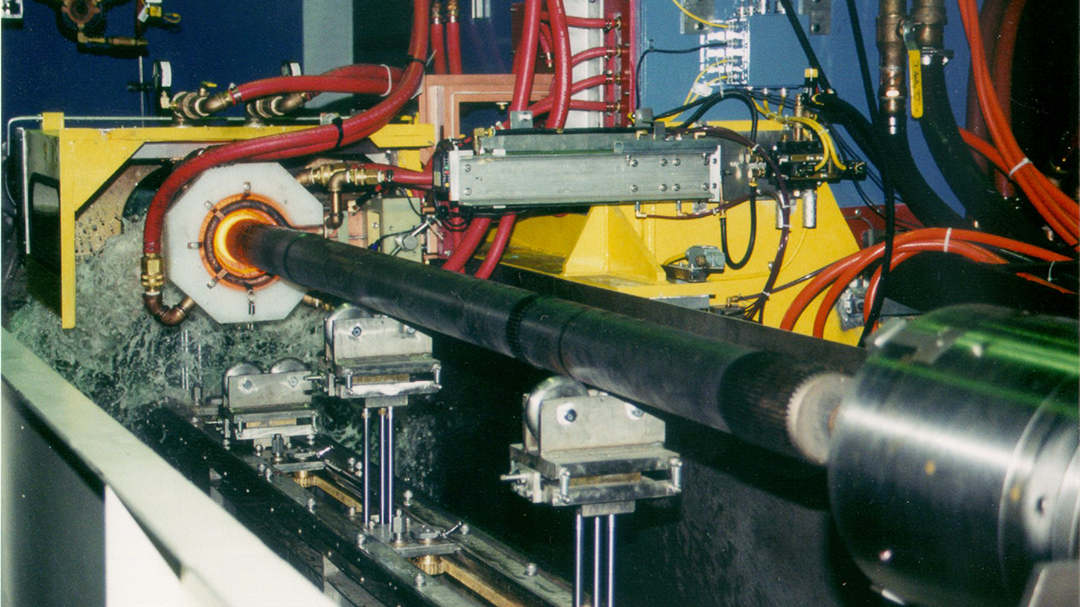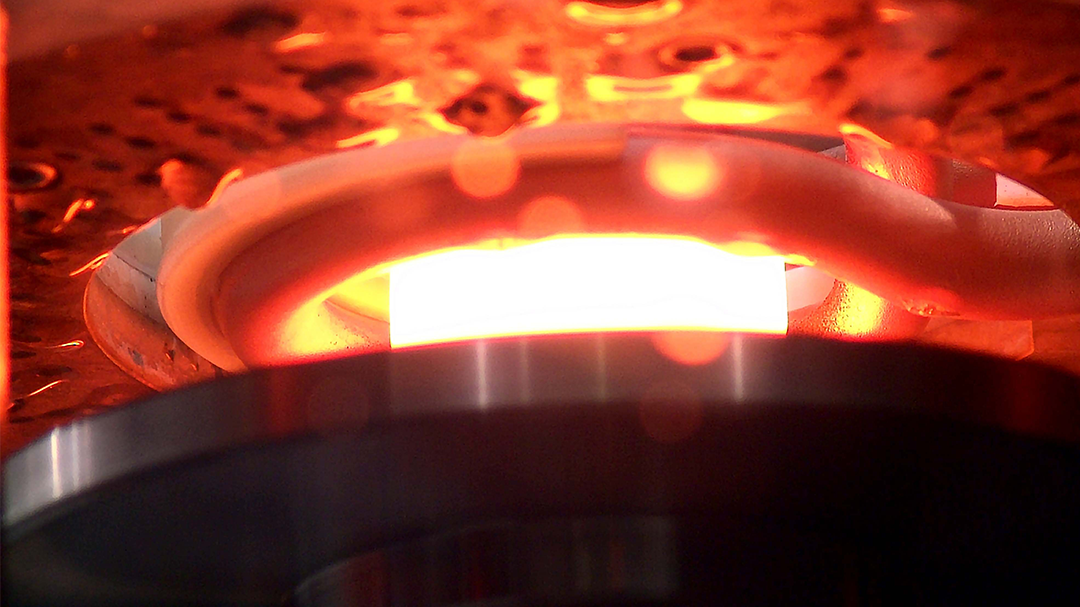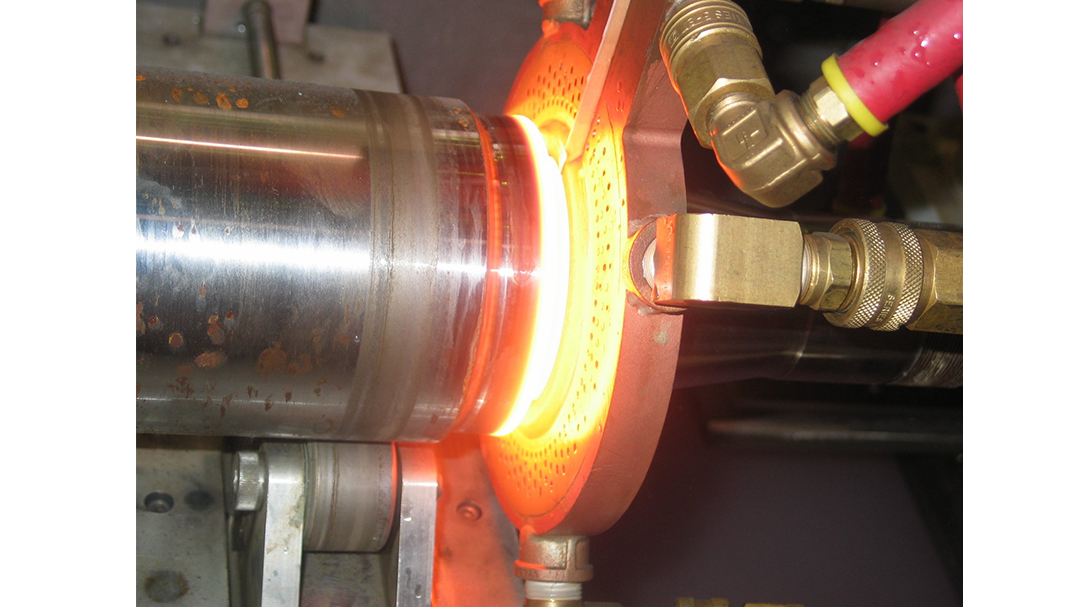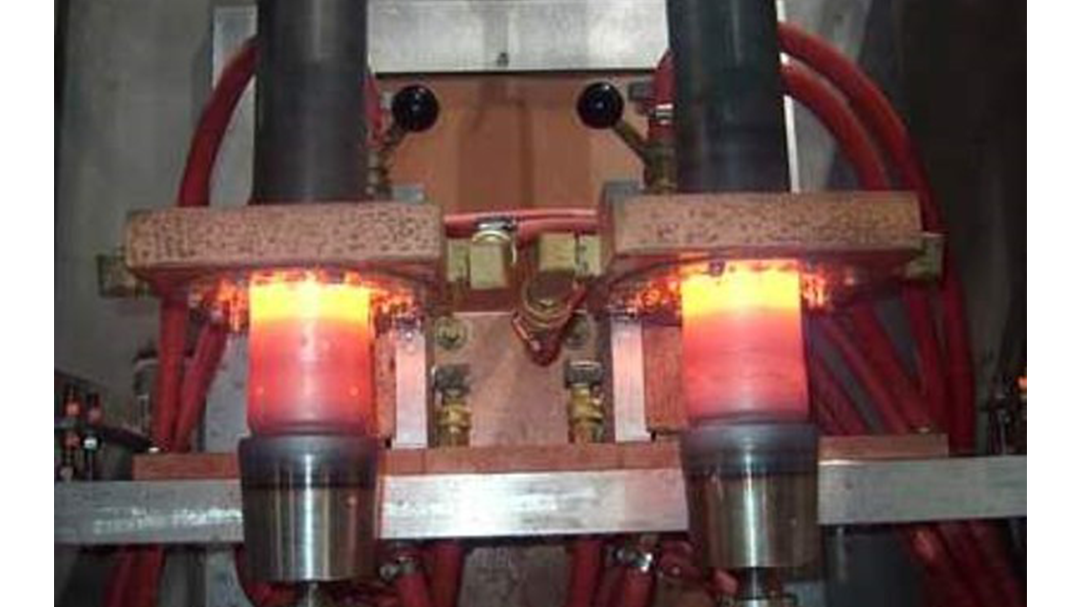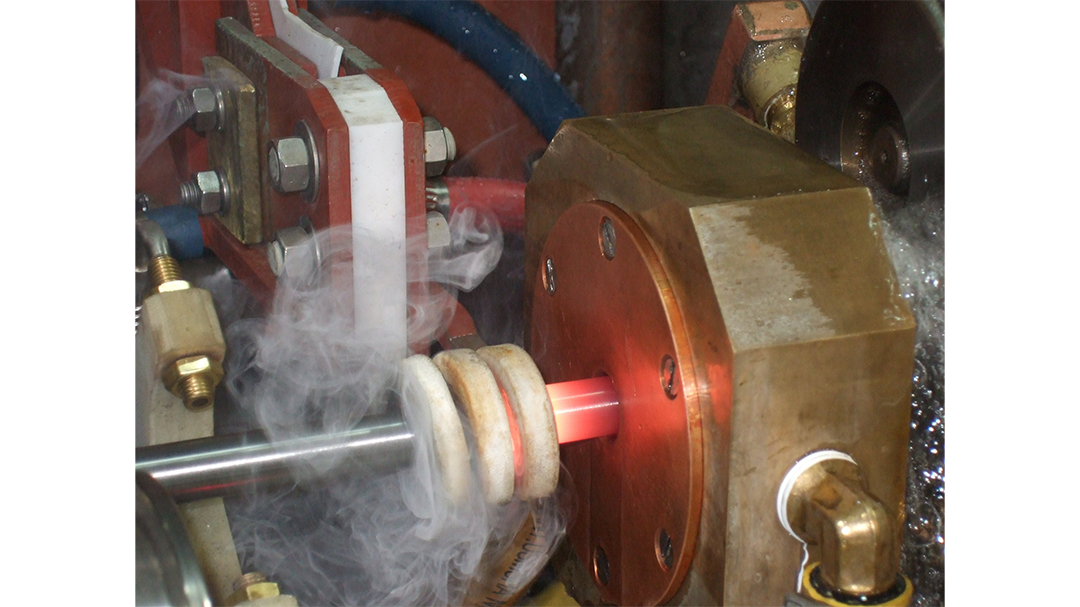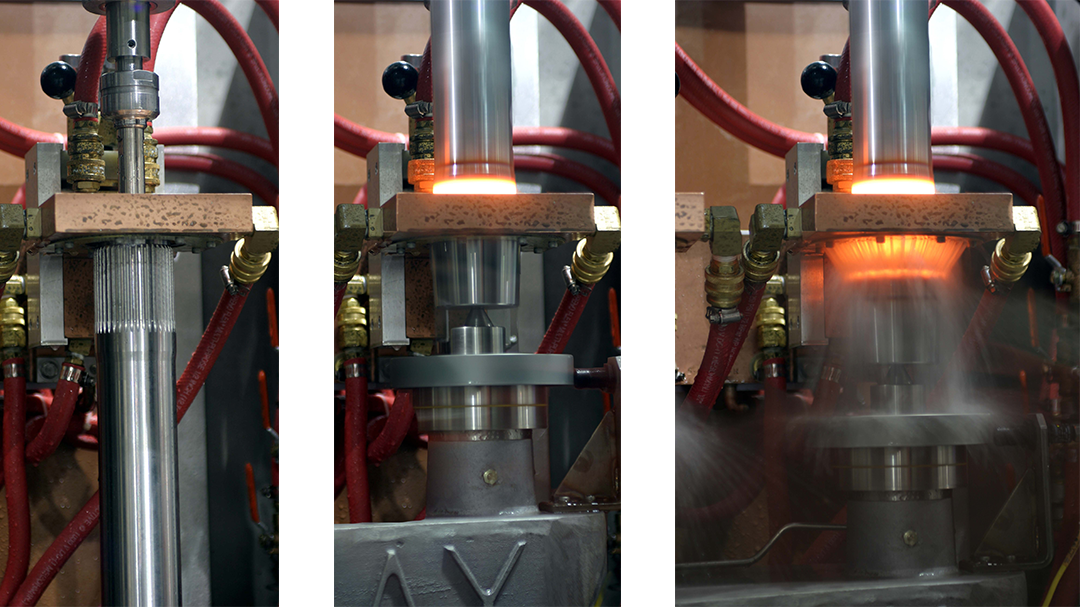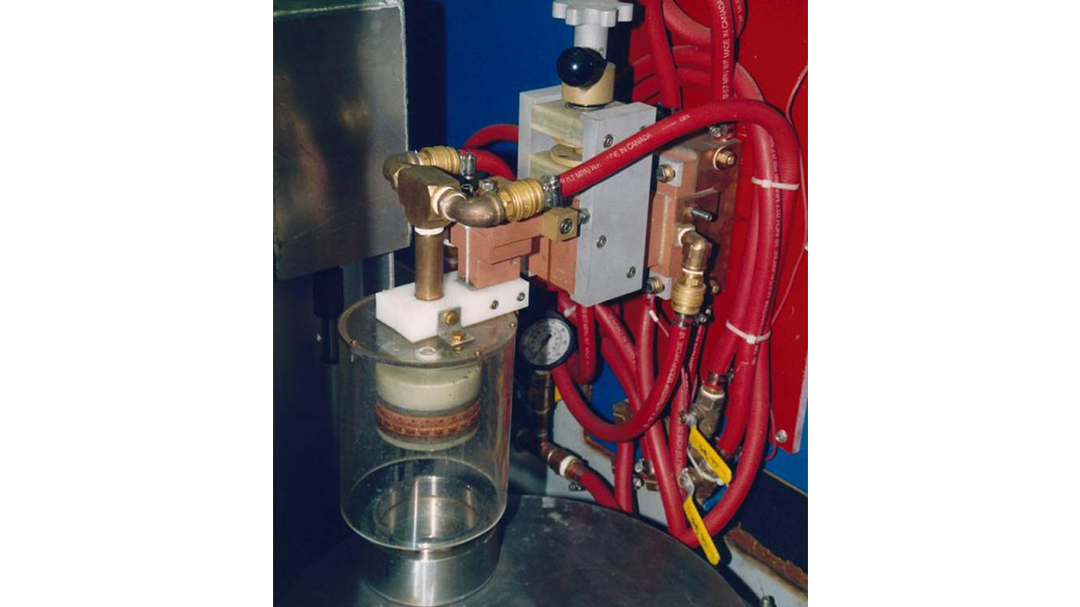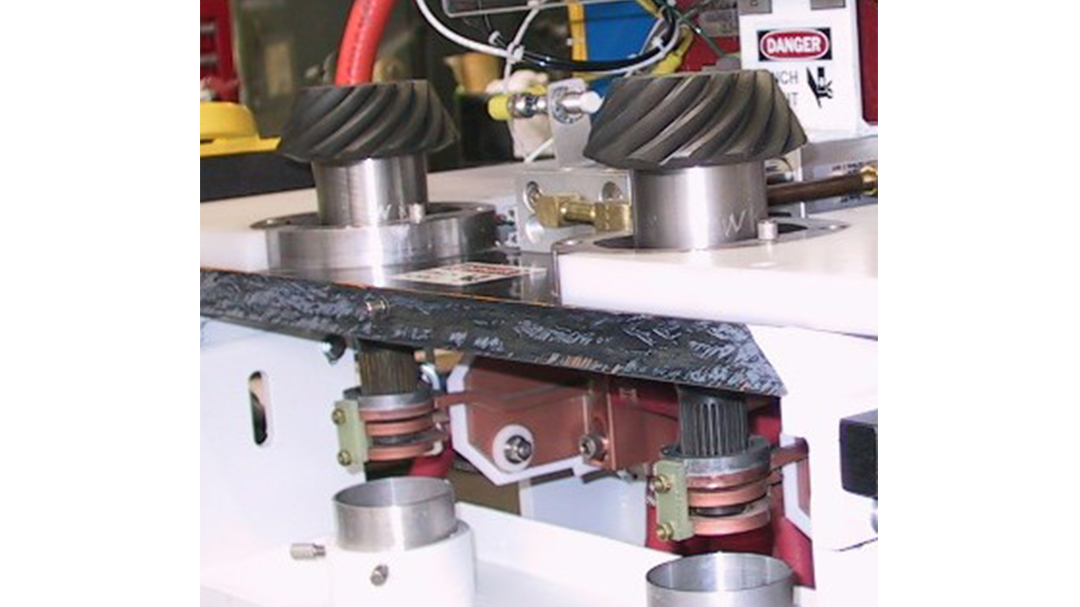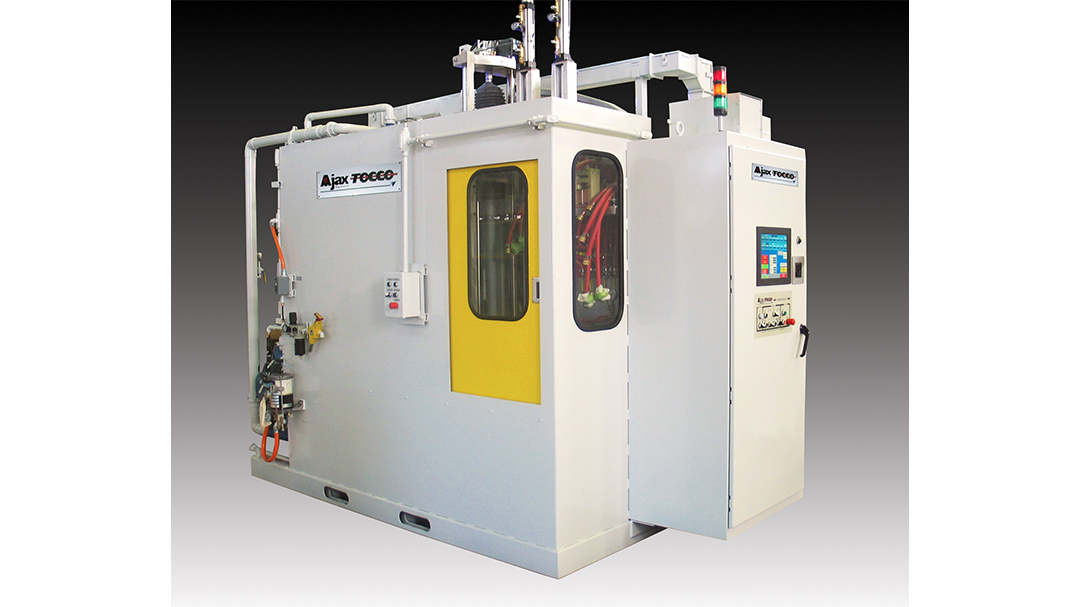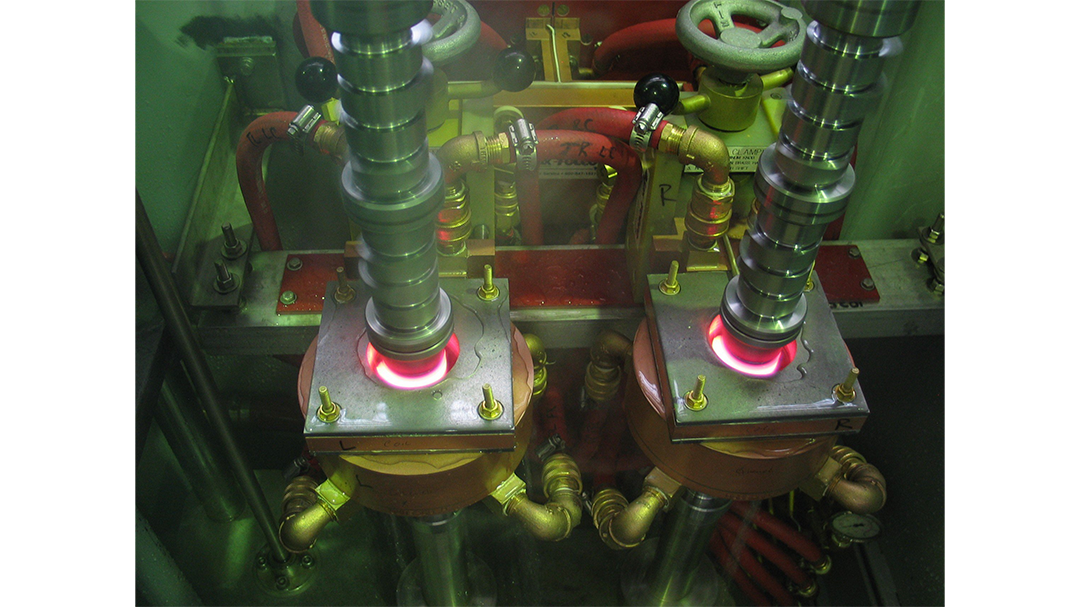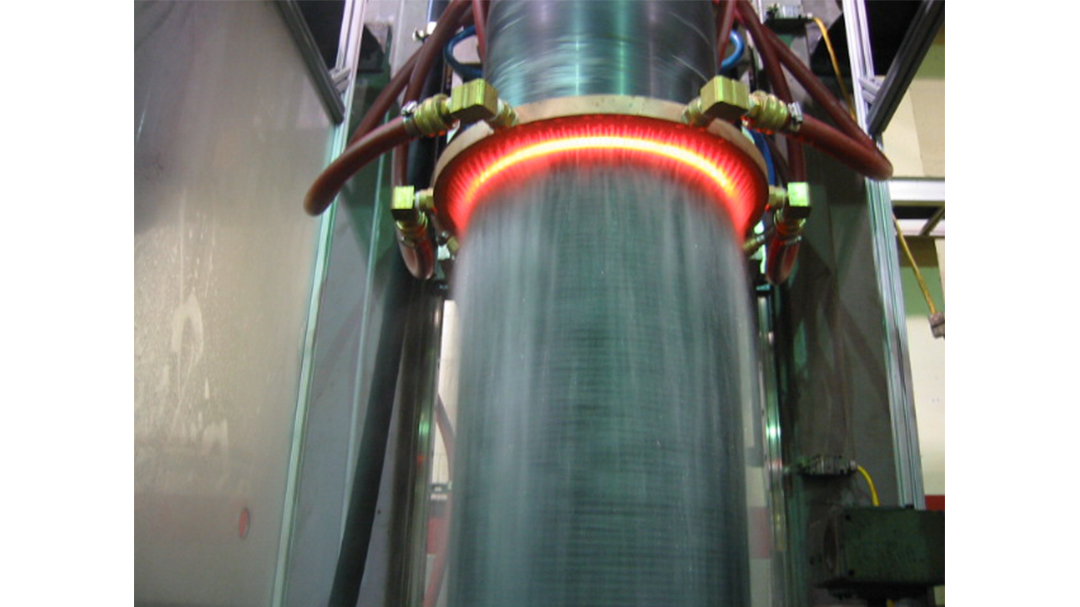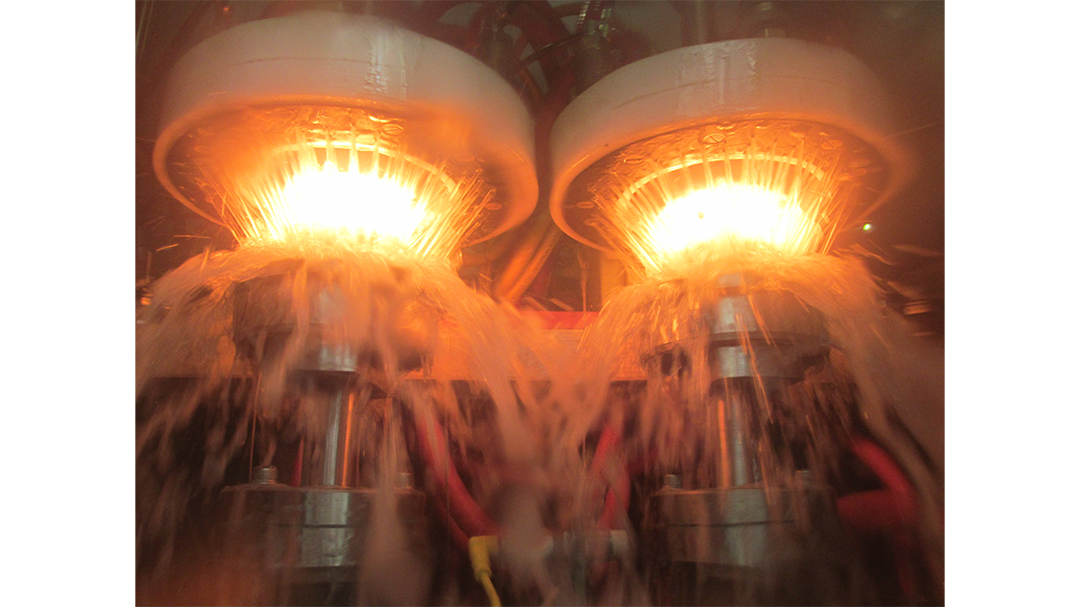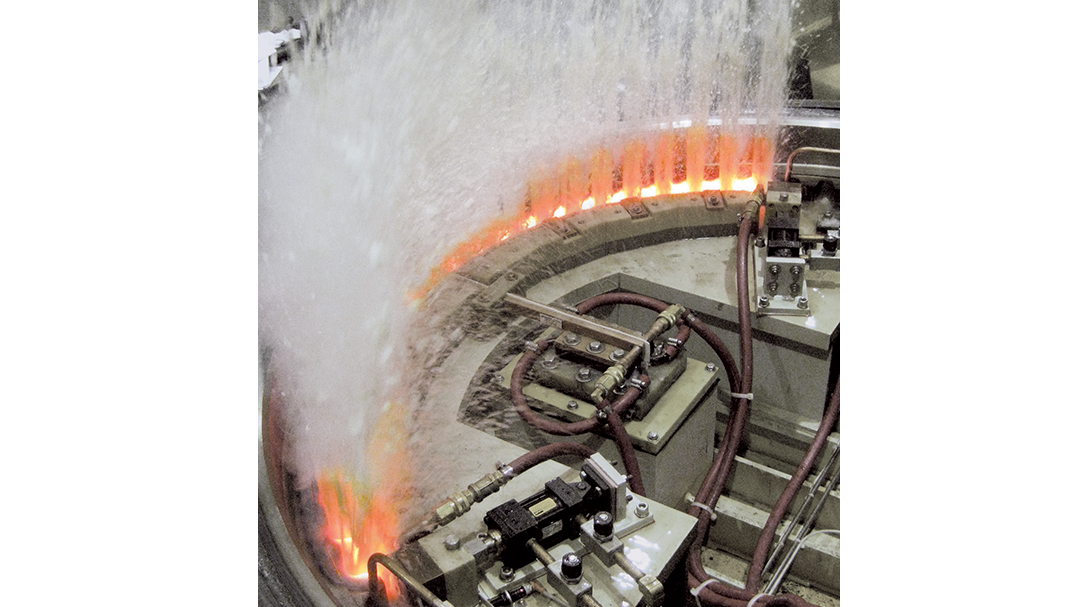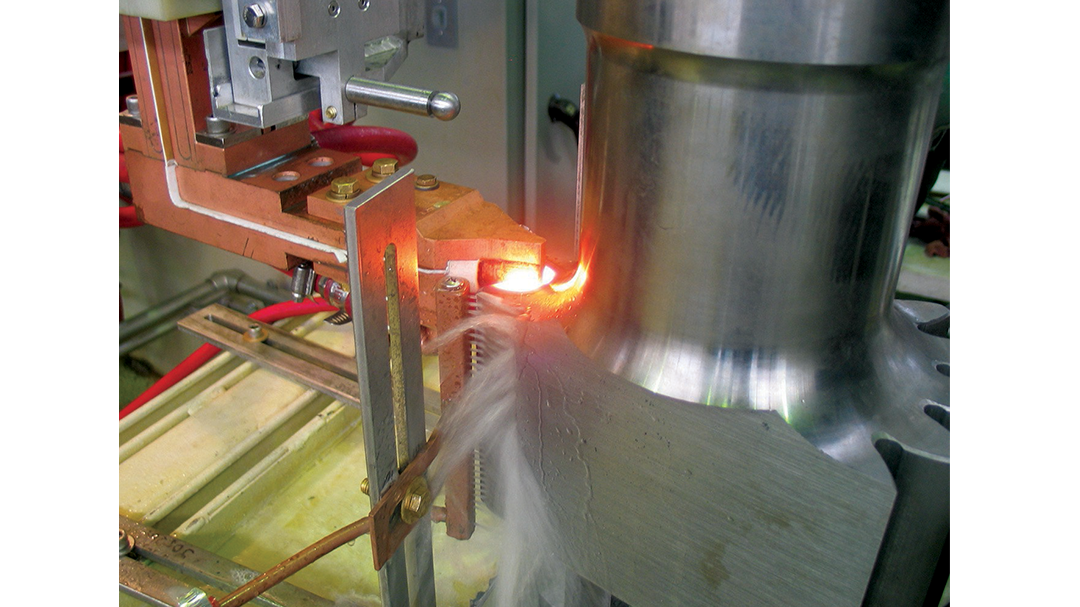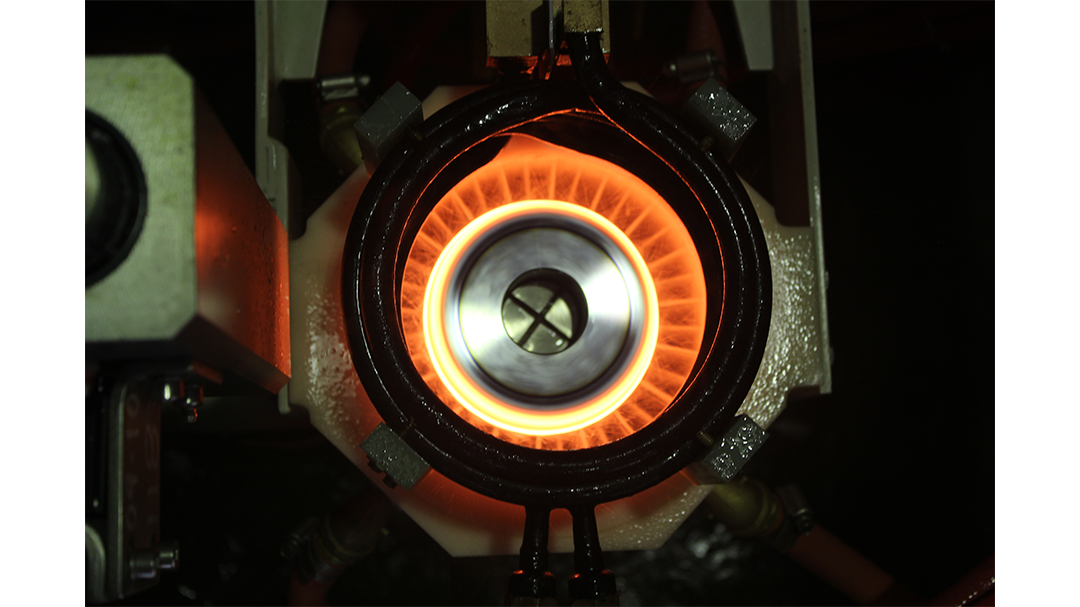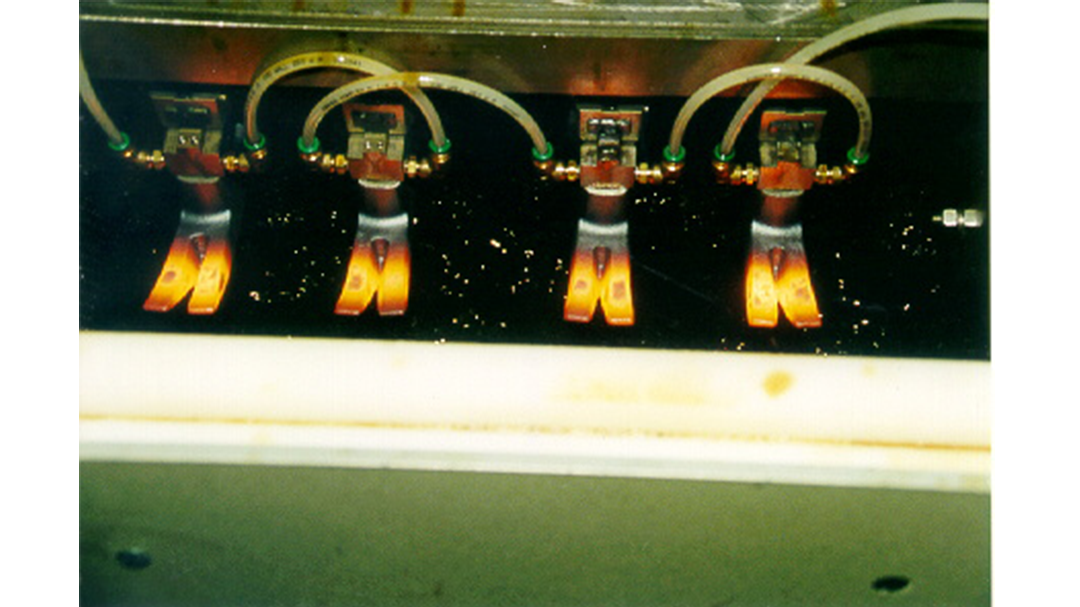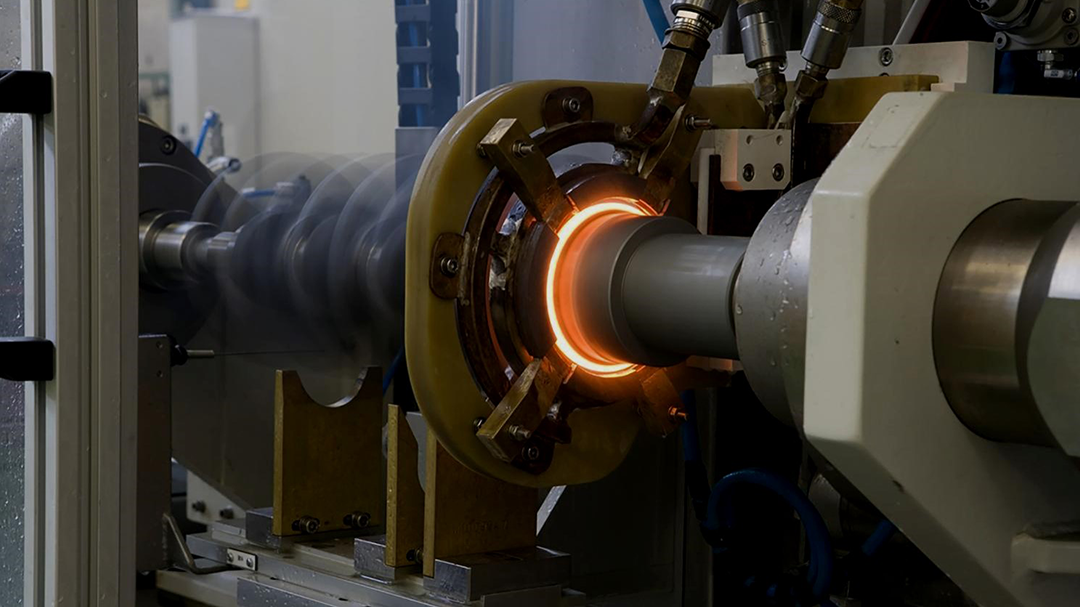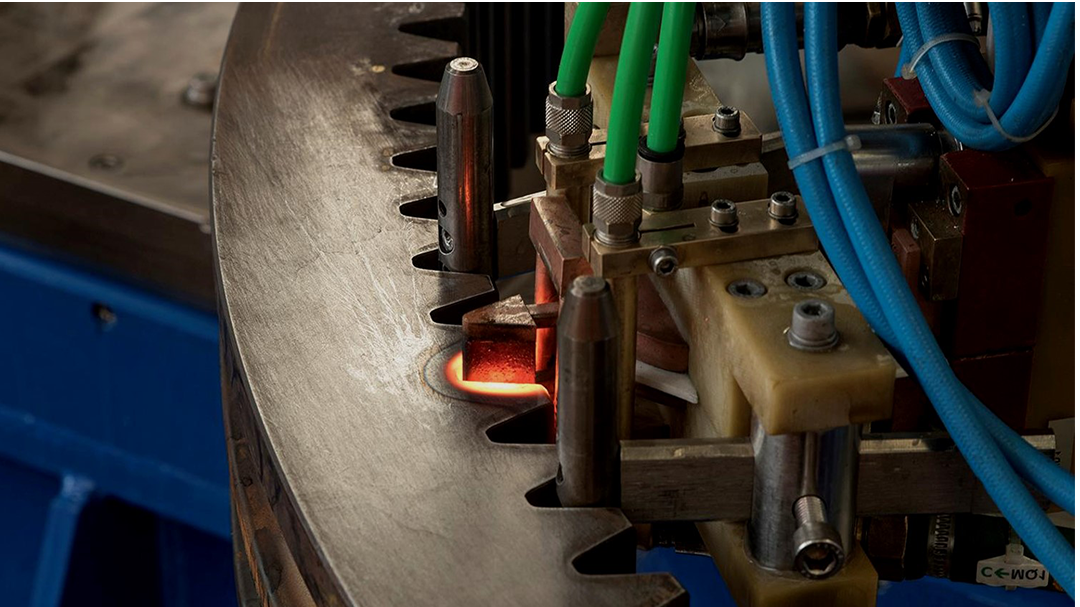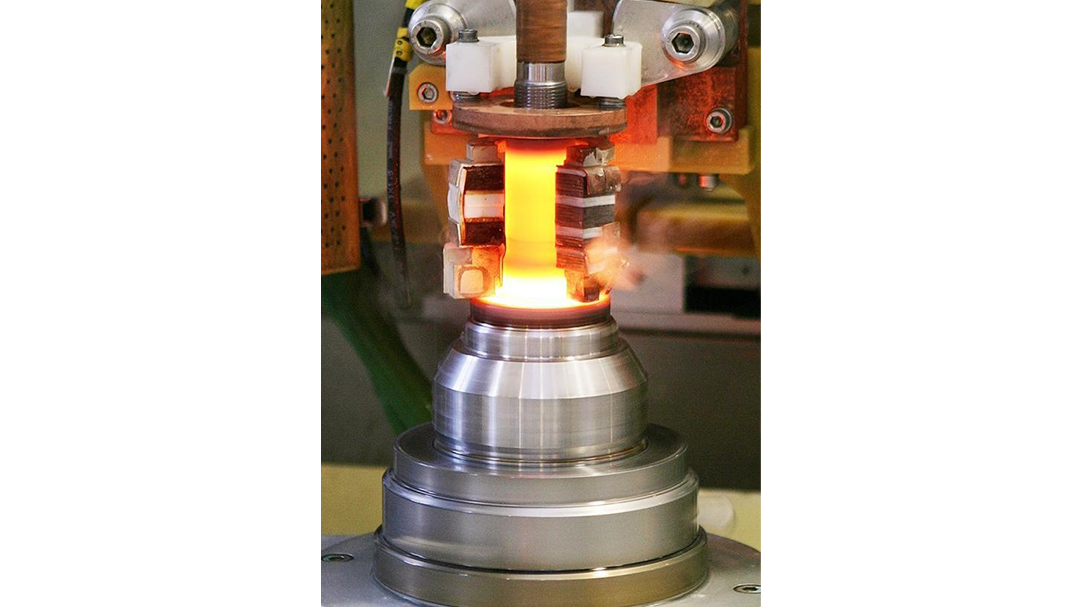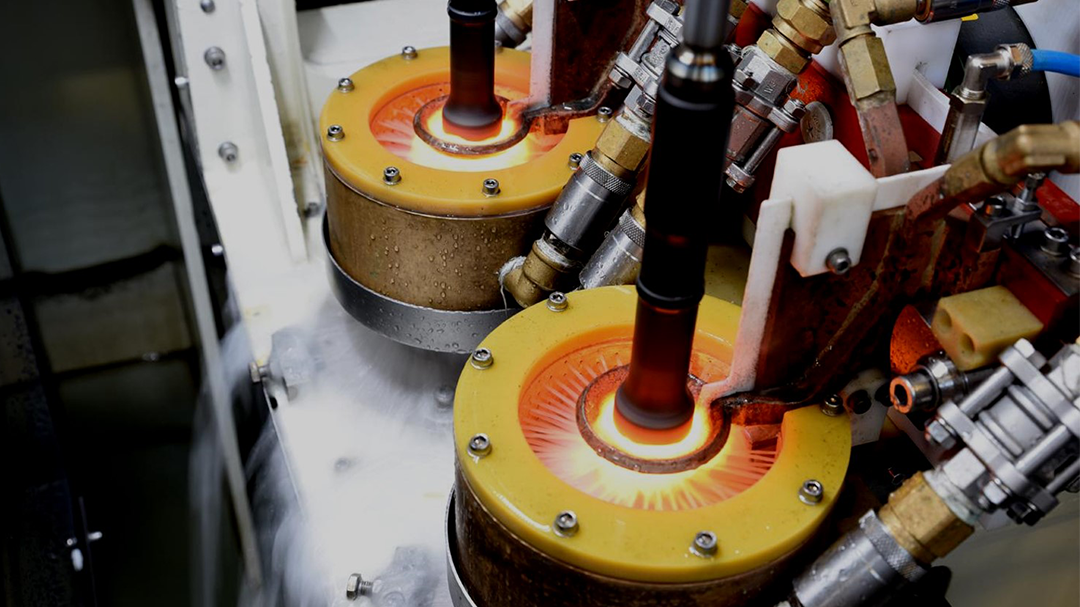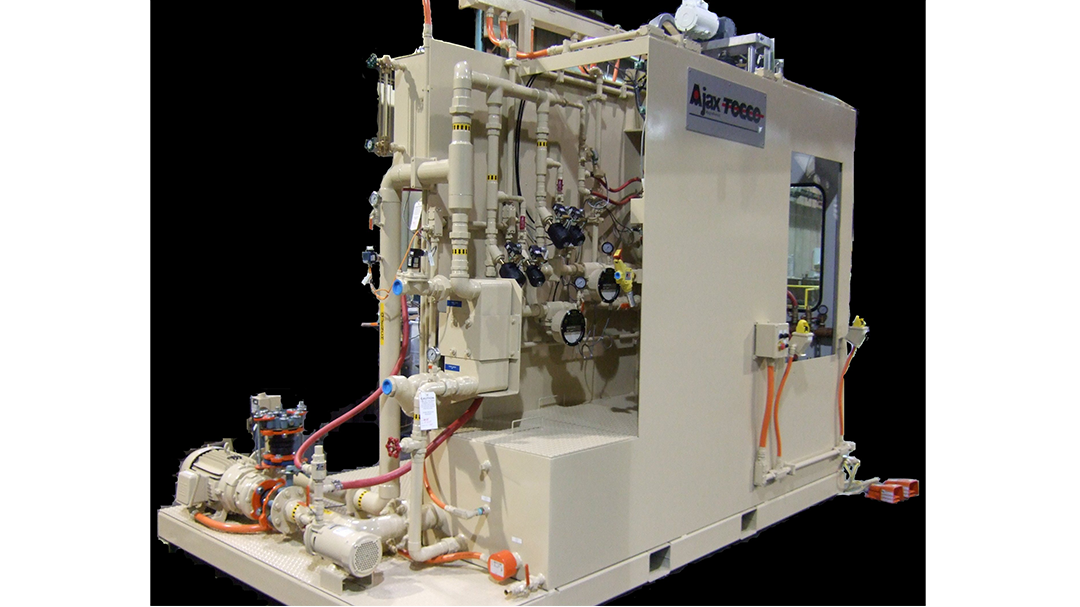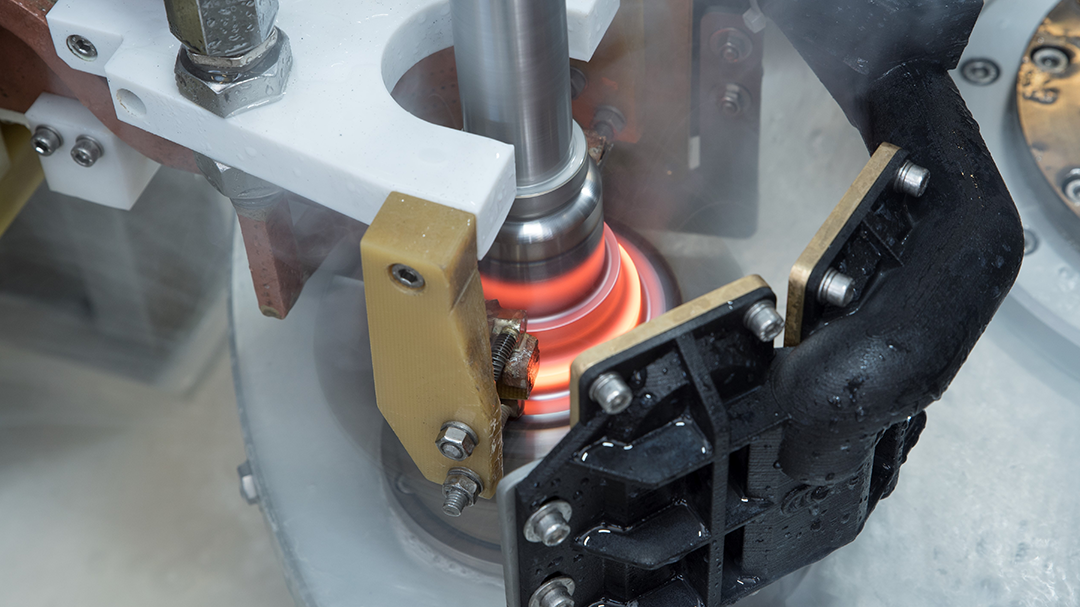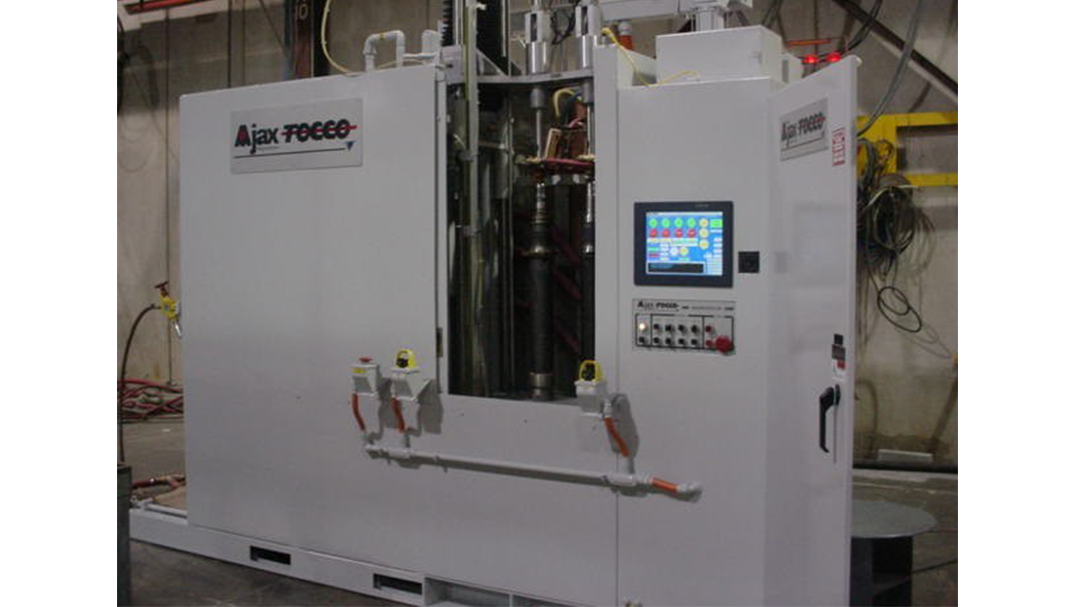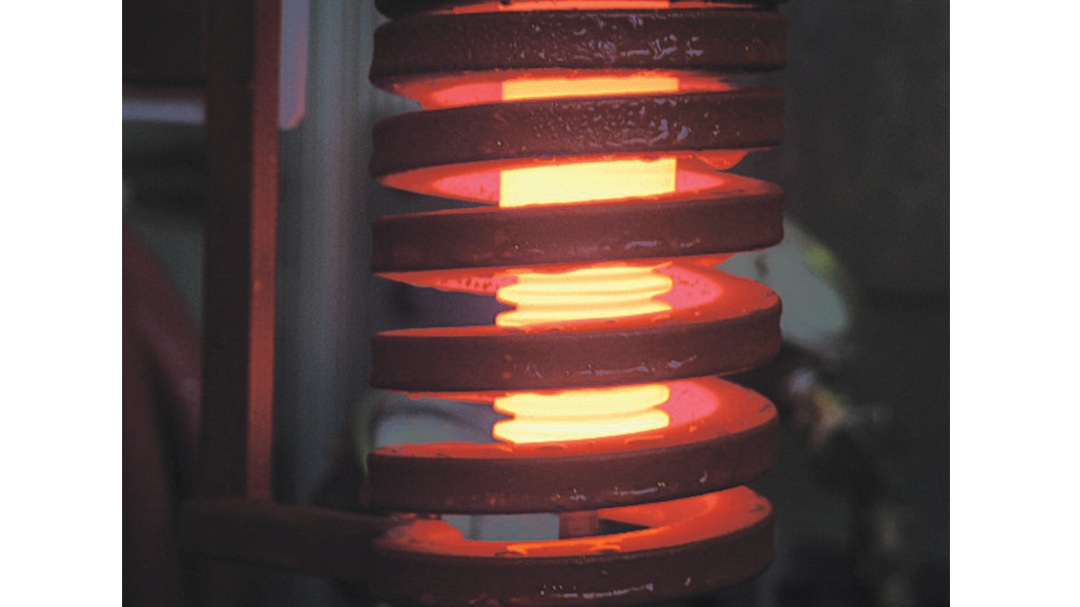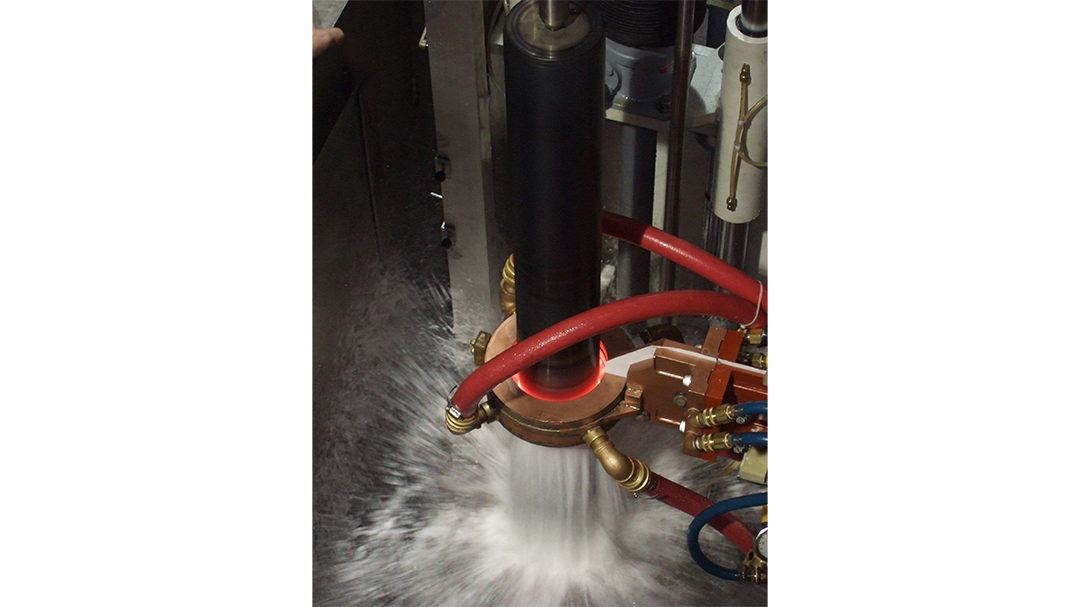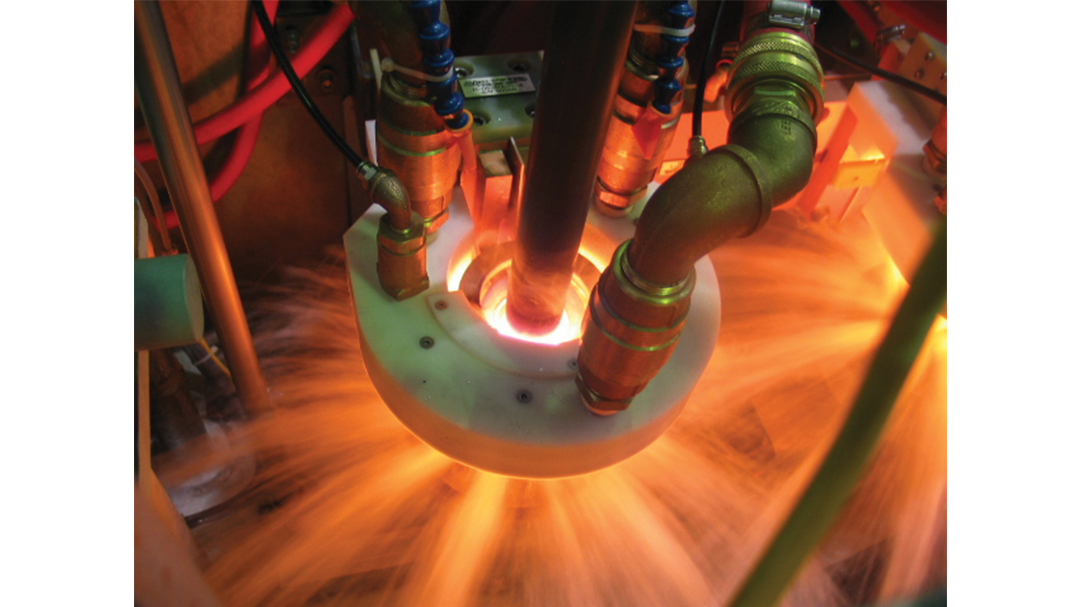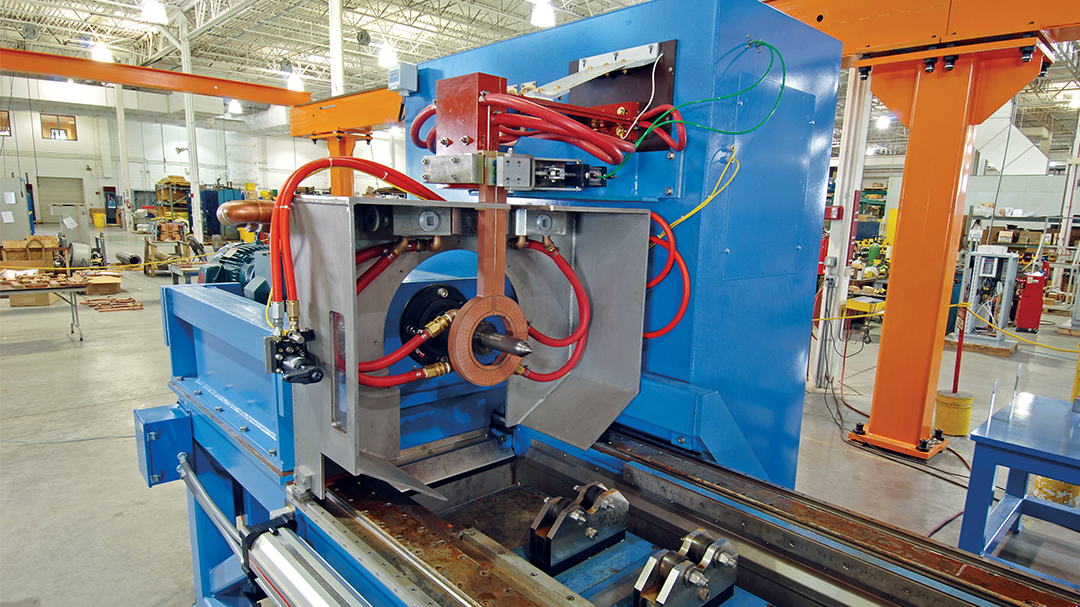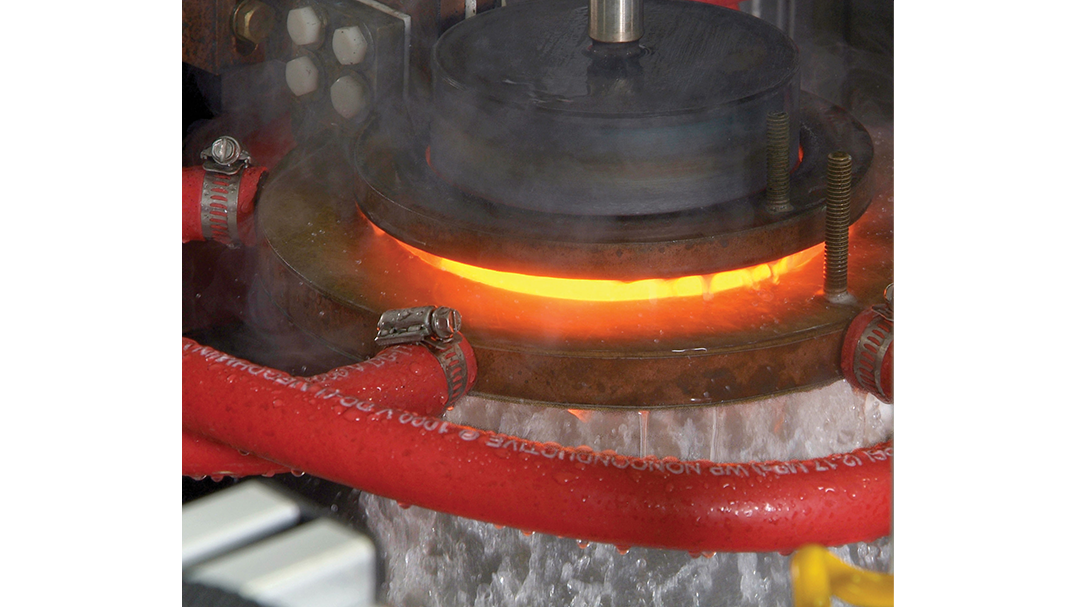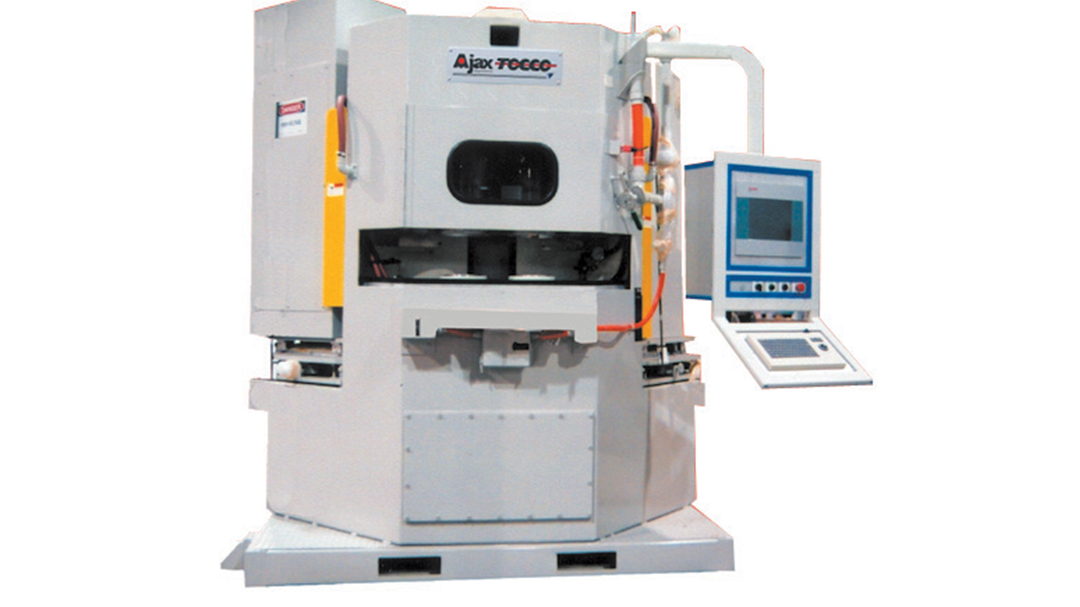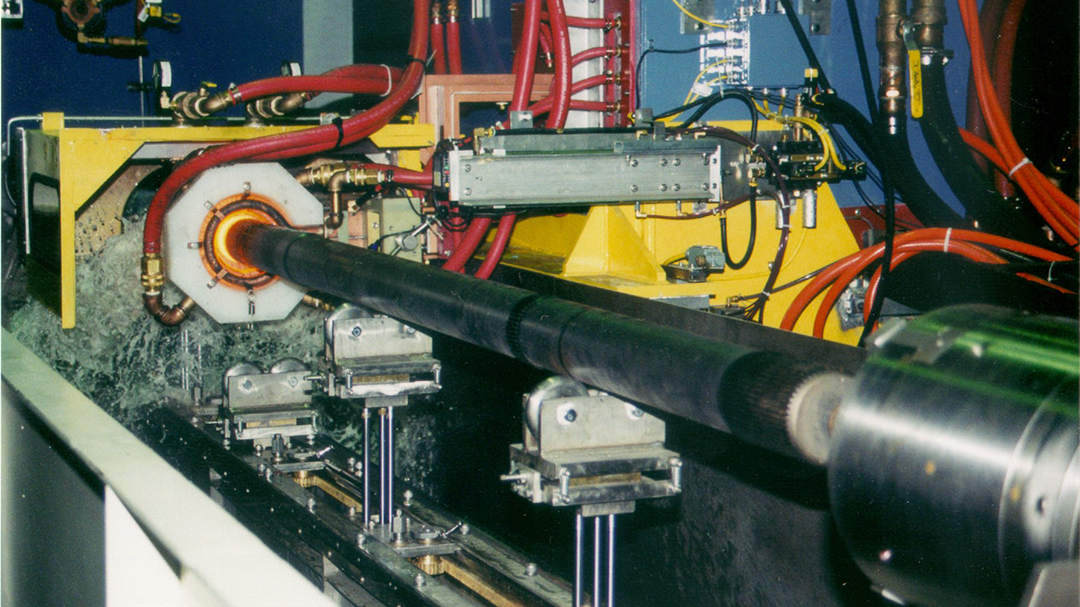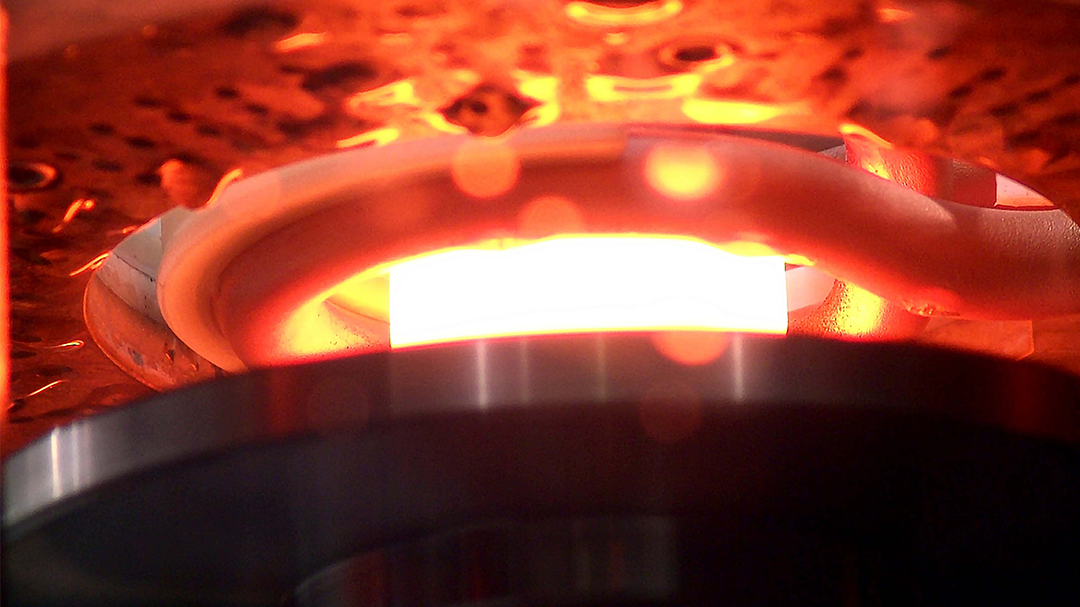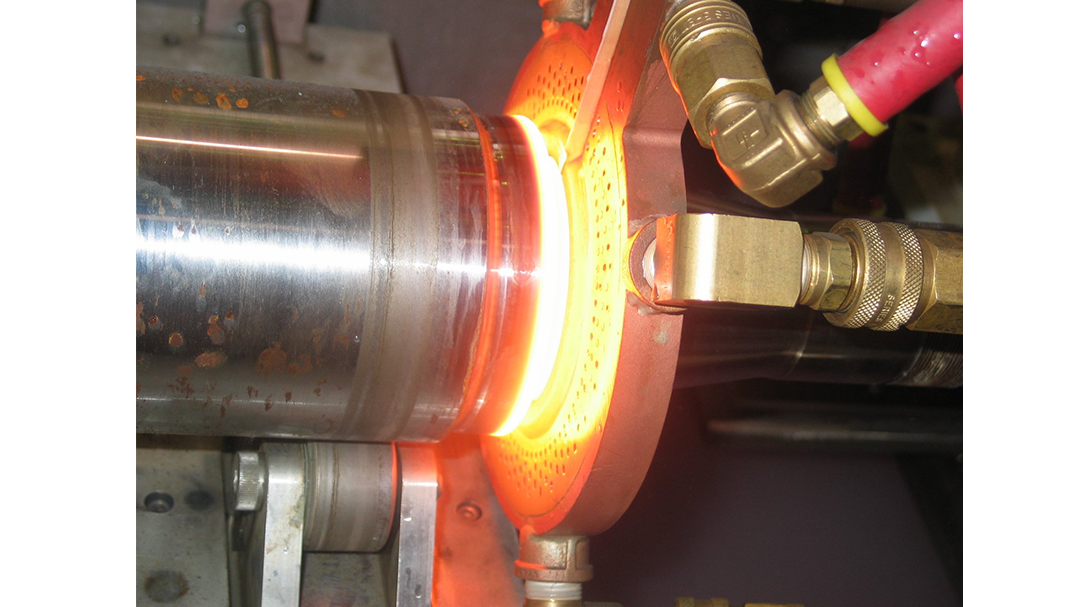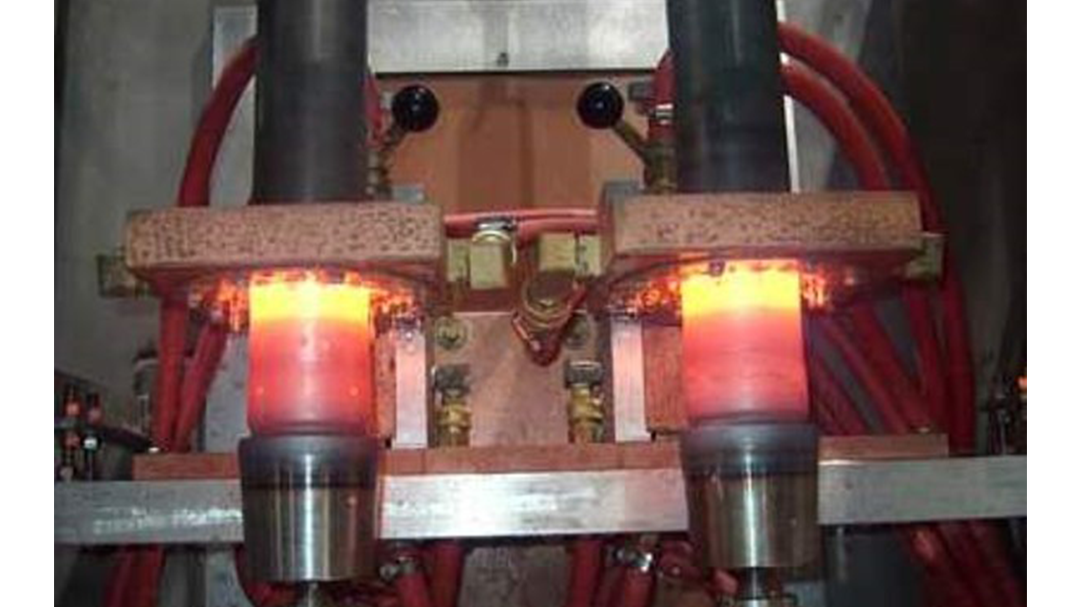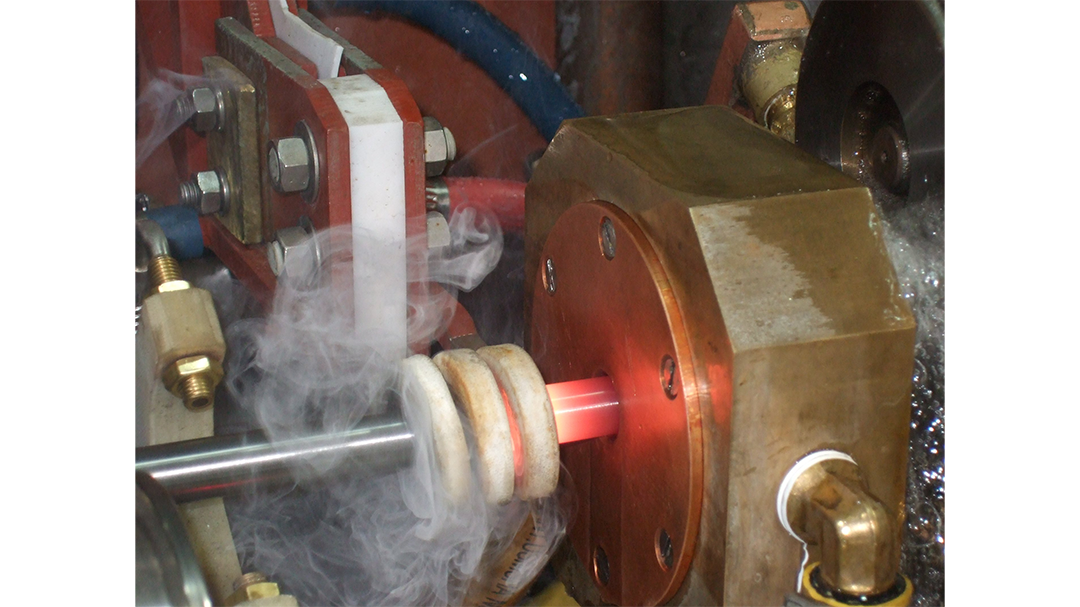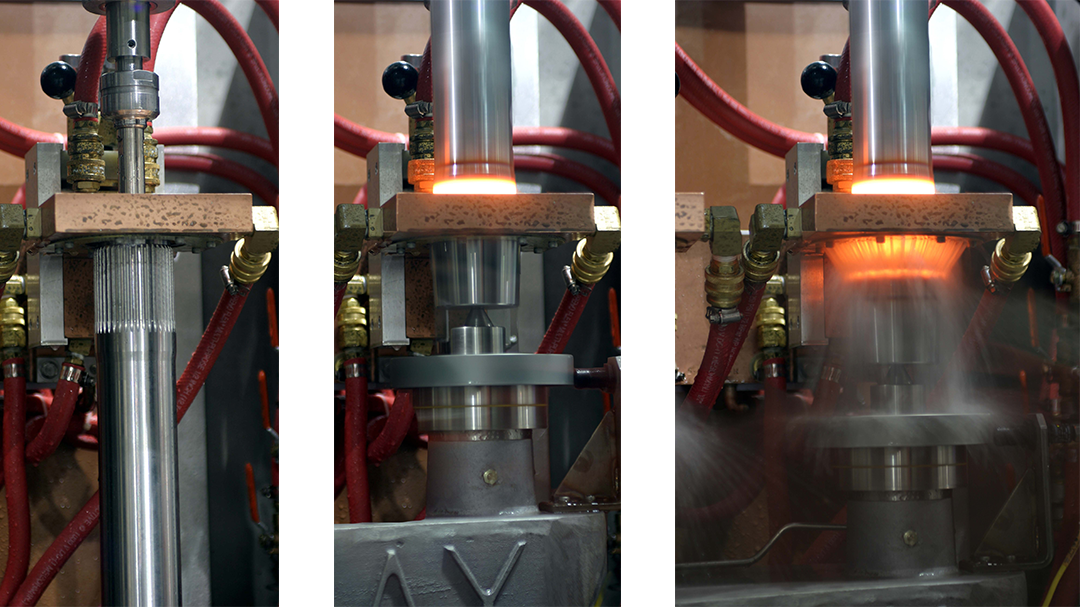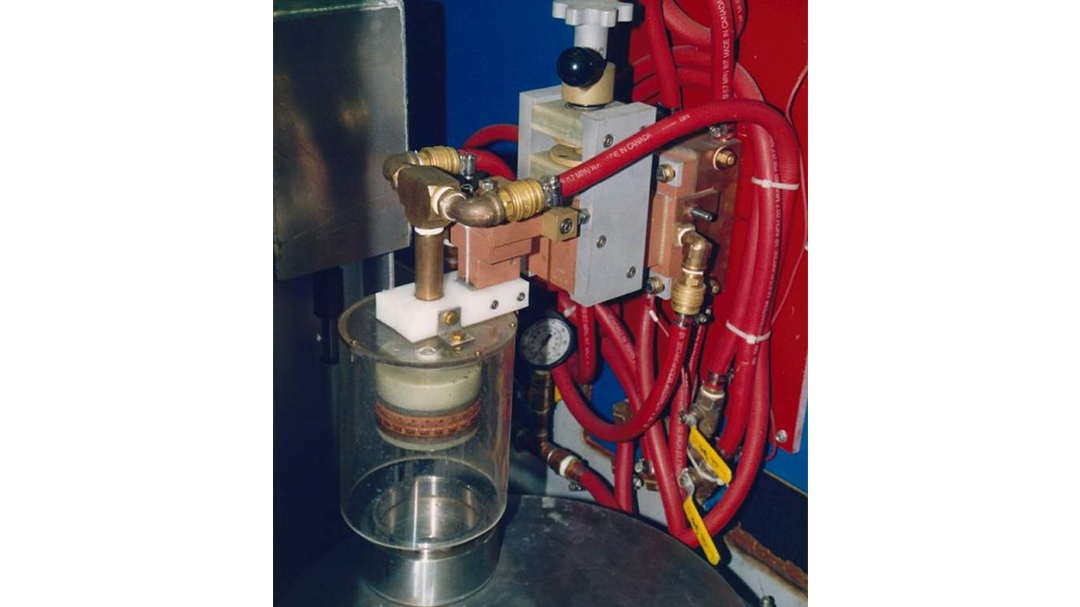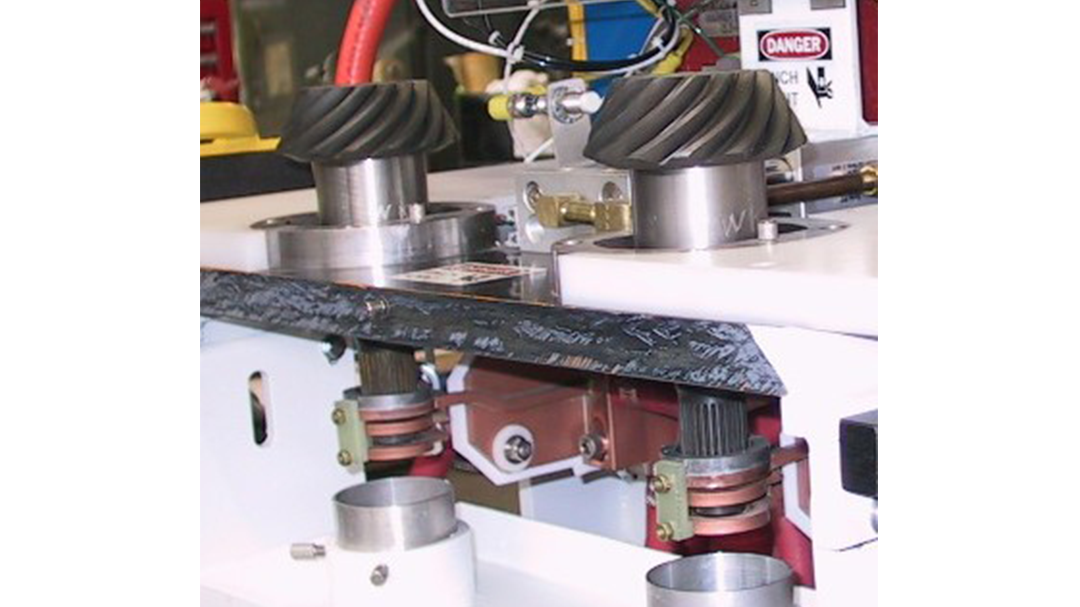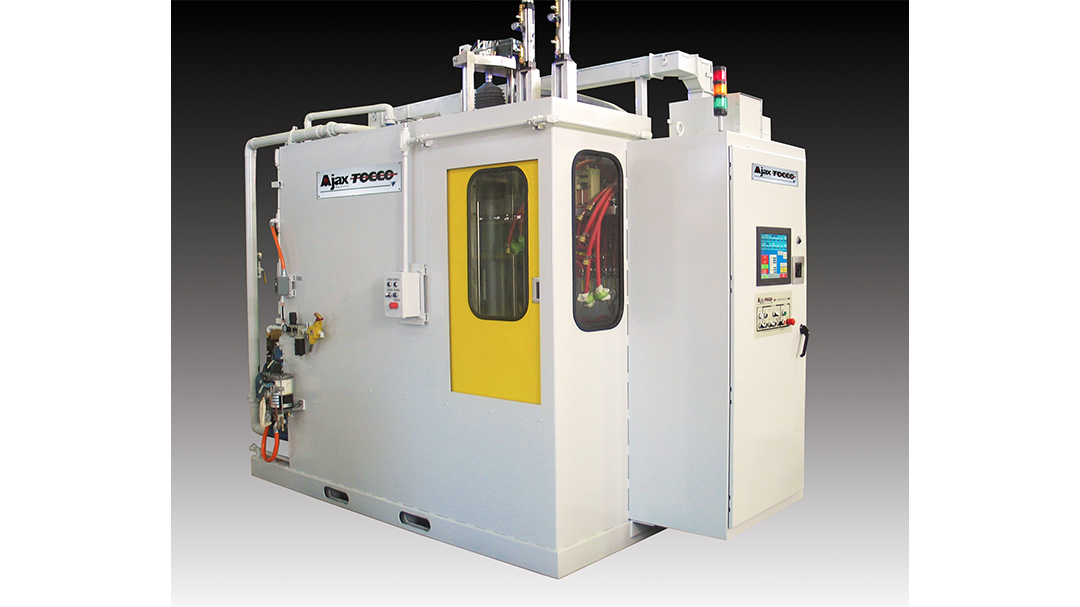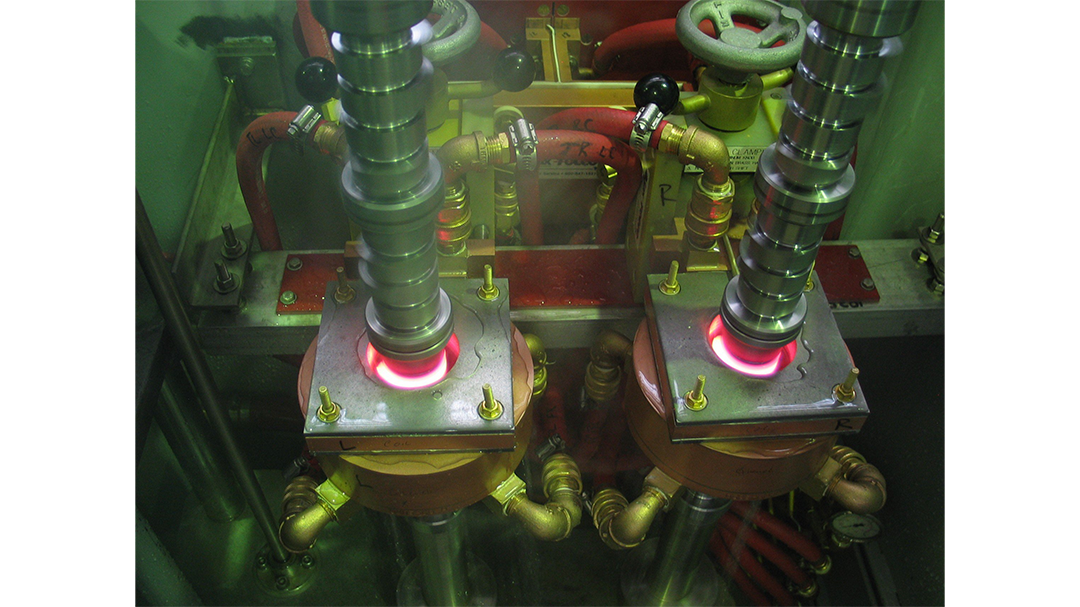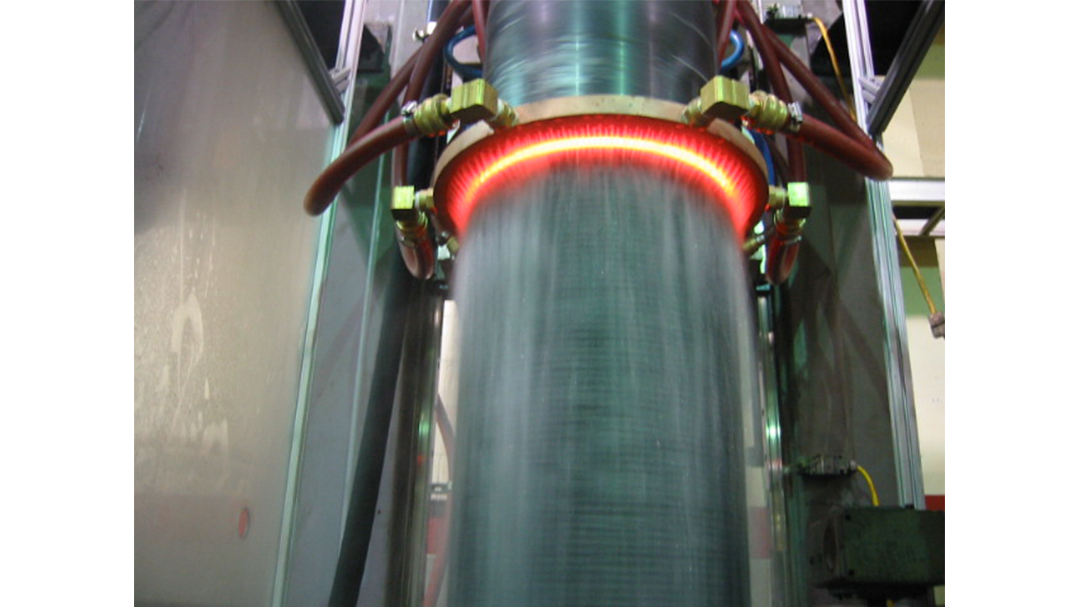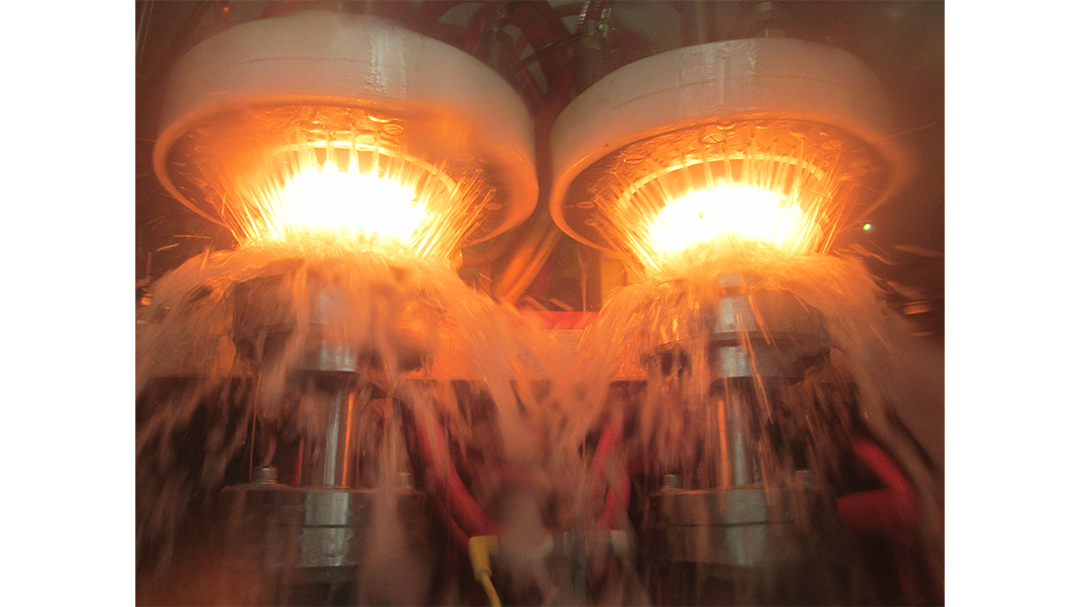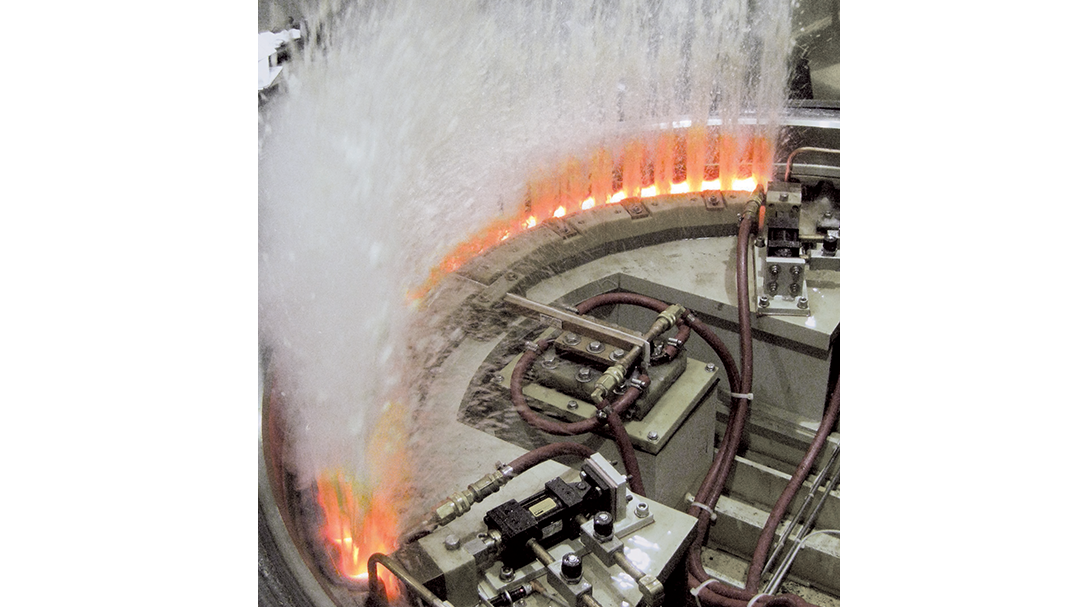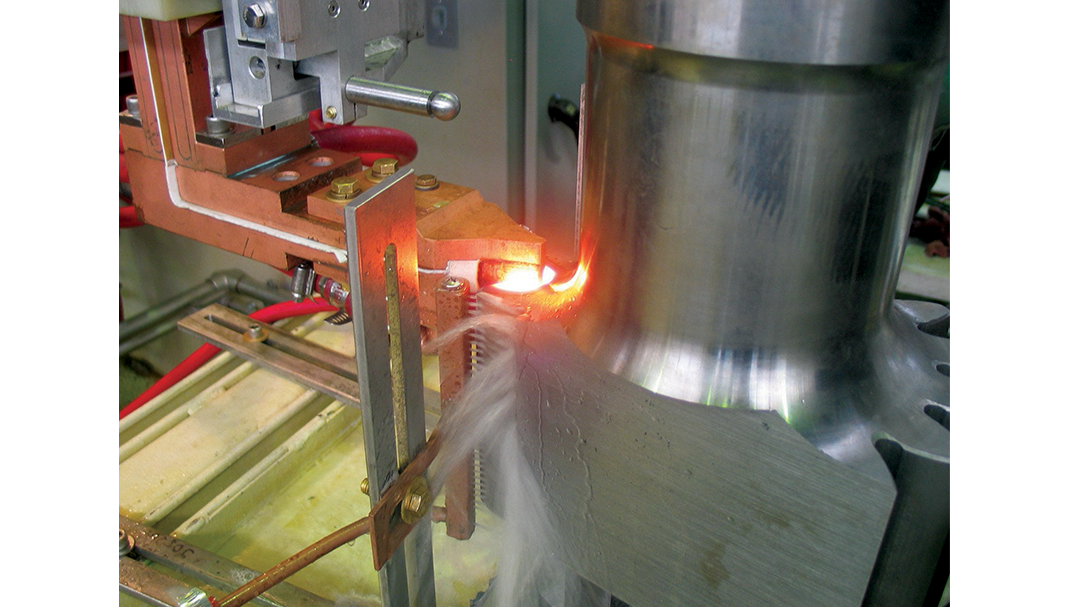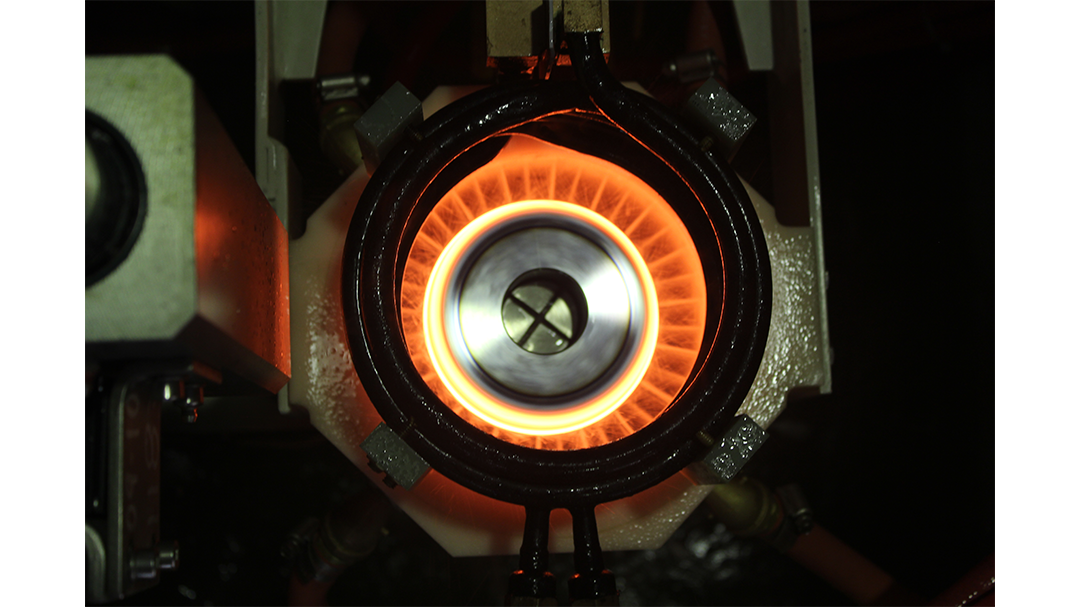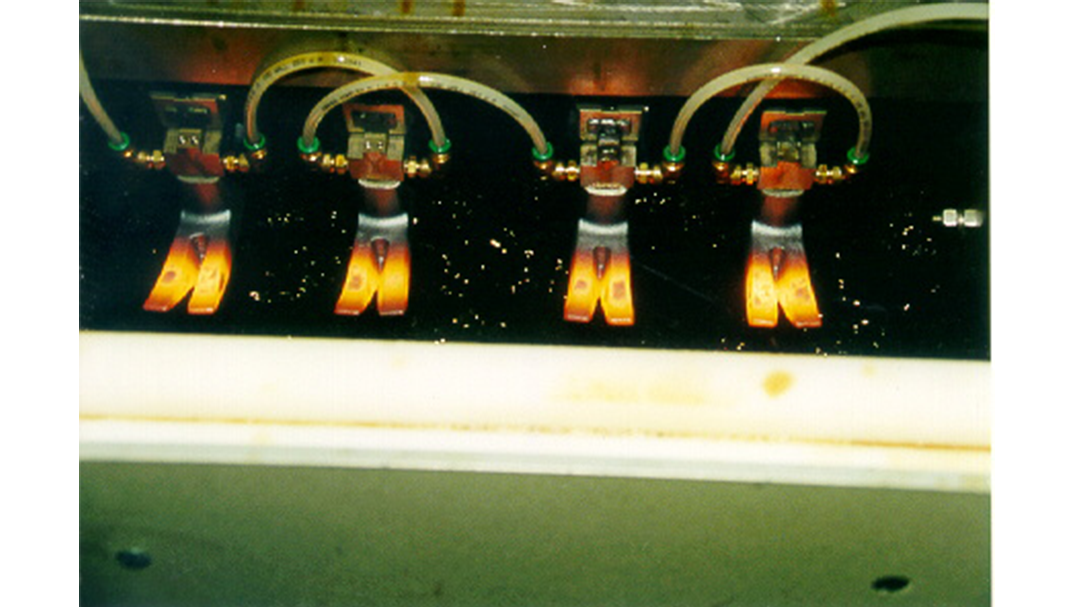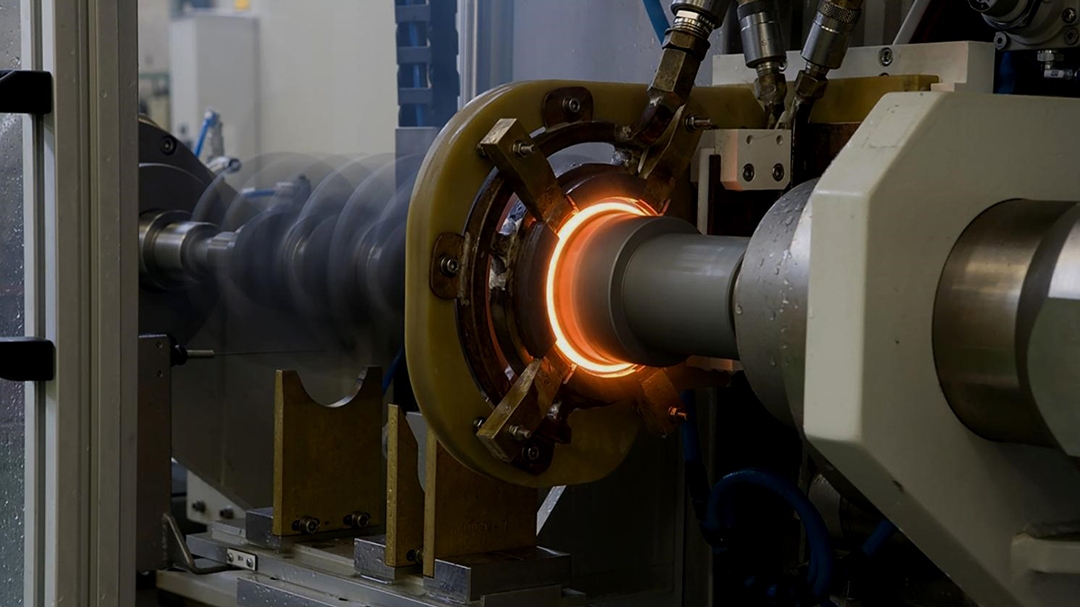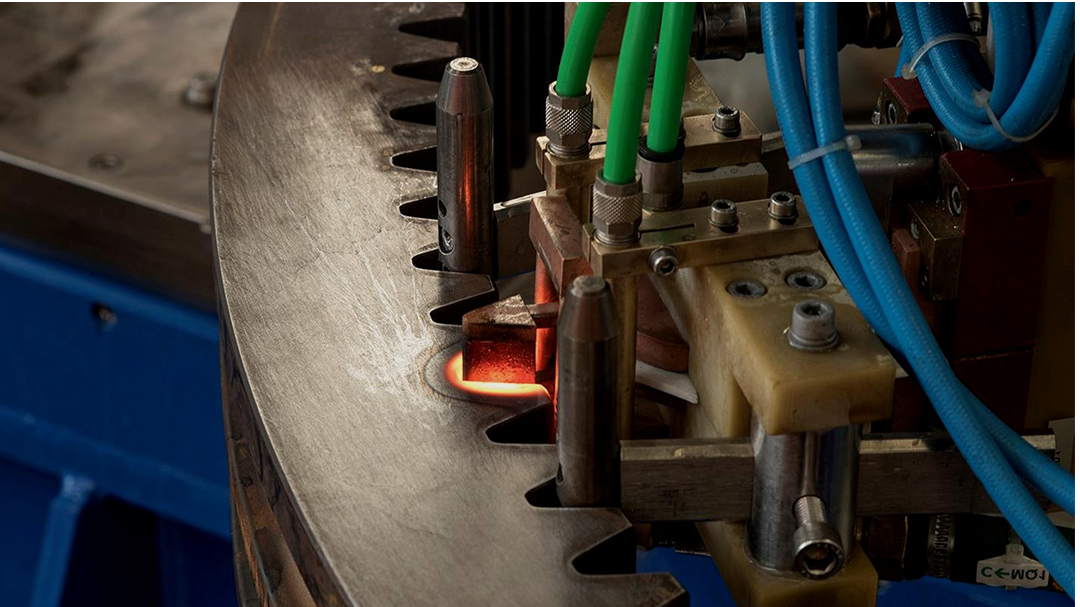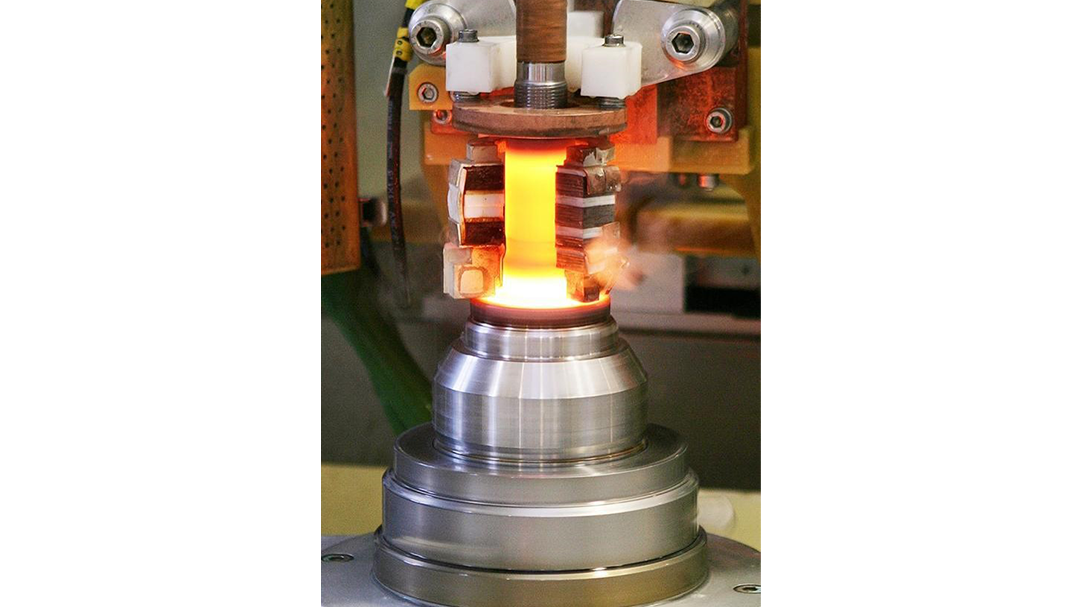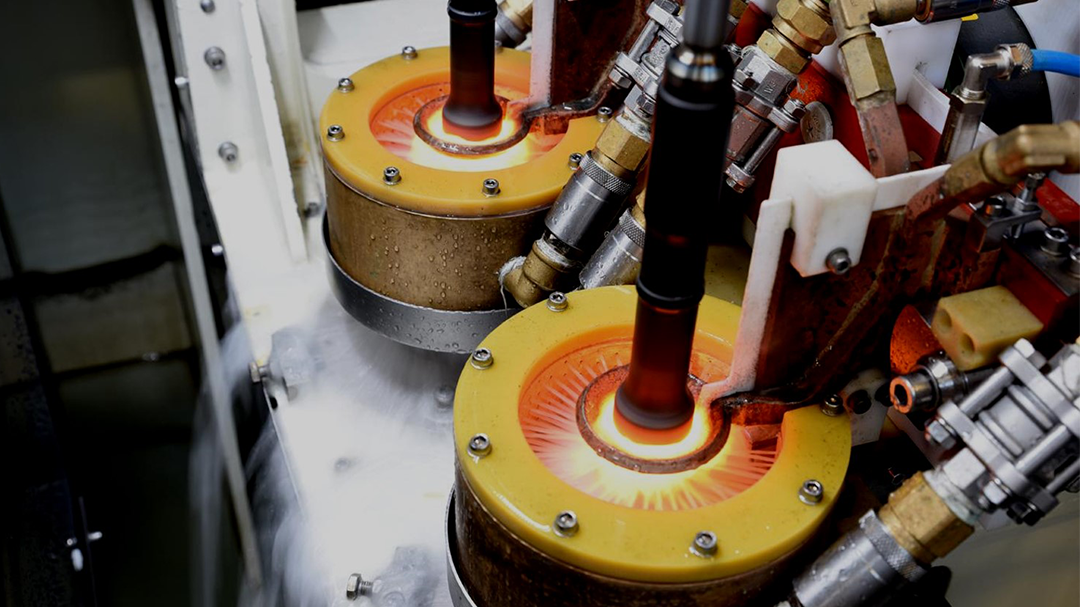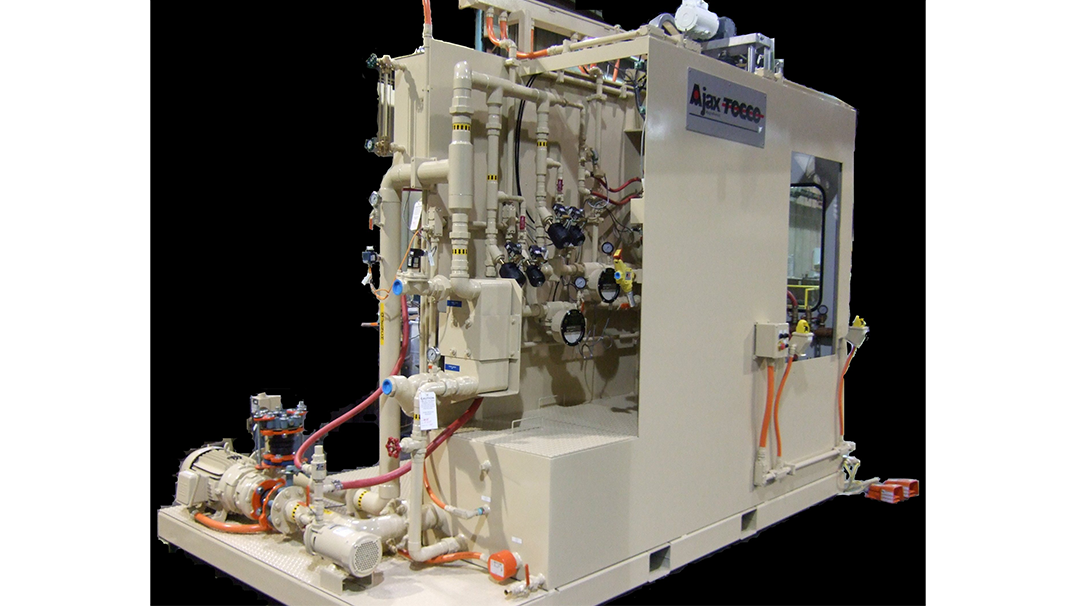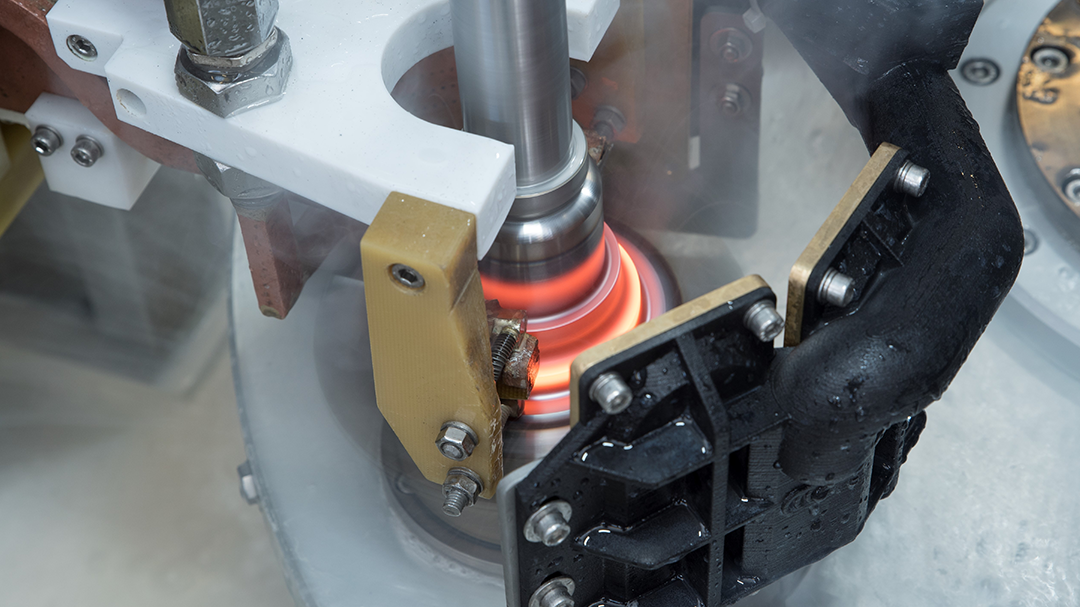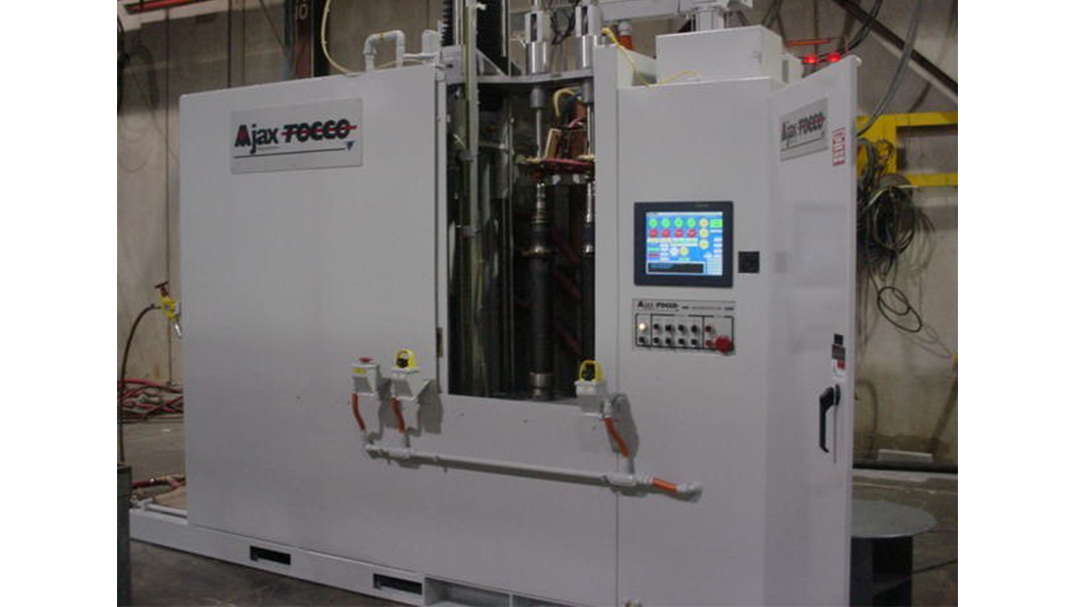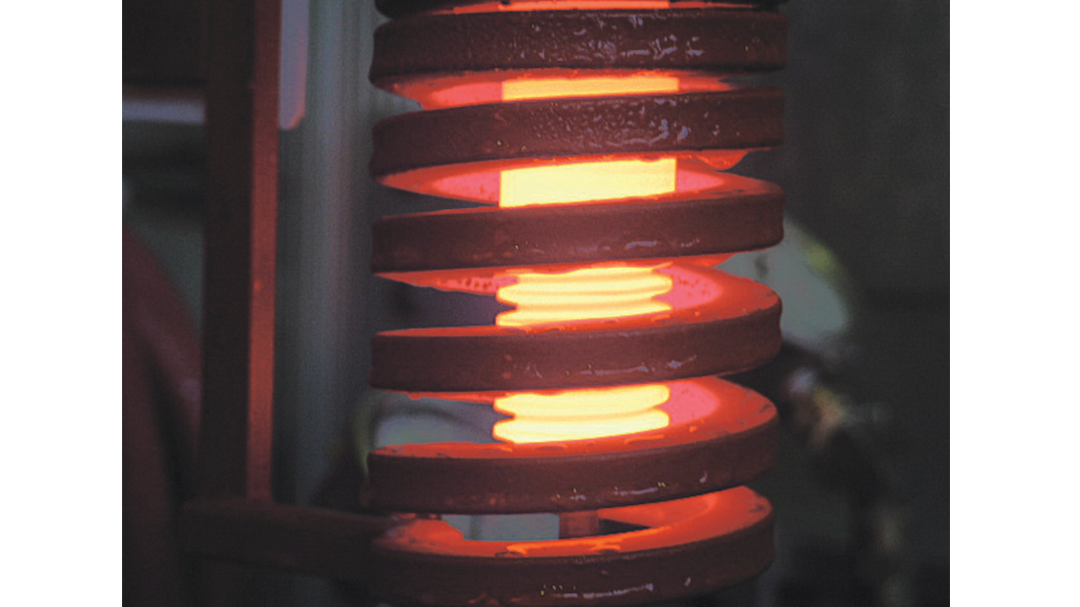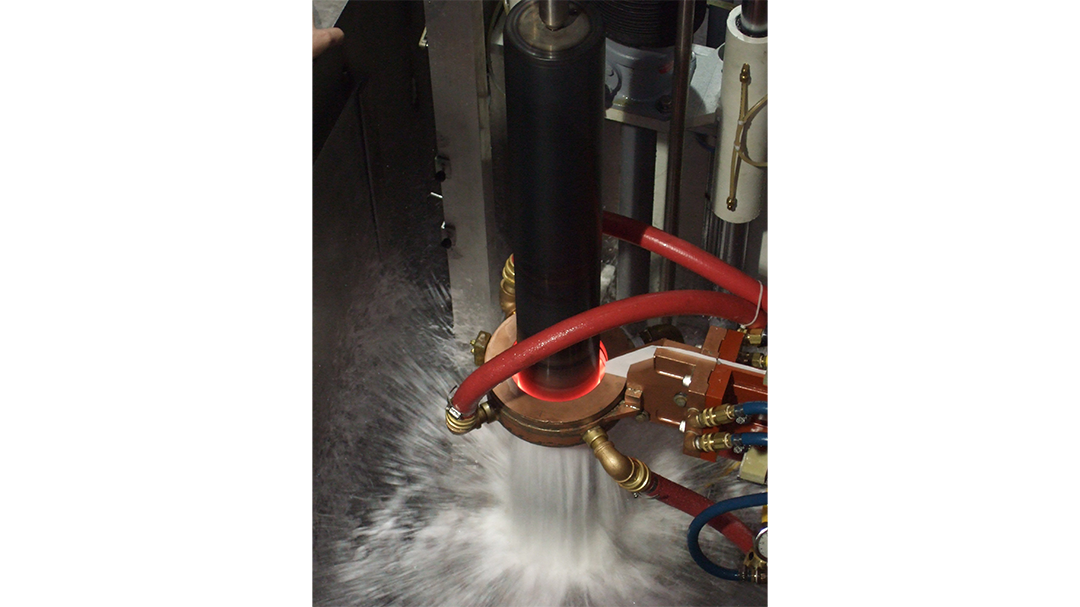 Providing Solutions since 1916
Vertical Scanner
In a vertical induction scanner, the part is either held in a bottom nest or between vertical spindles with continuous heat and quench occurring as it passes through the induction coil. Scanning minimizes the power requirements of the power supply when compared to other heating methods. The part is typically rotated in the scanner for even heat distribution.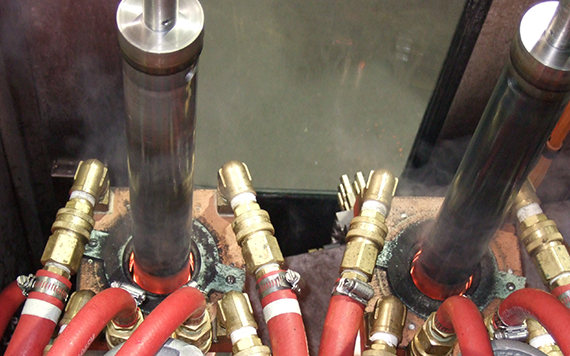 Horizontal Scanner
Horizontal scanners typically heat cylindrical parts from 17" to 132" and up to 19" in diameter. The larger horizontal scanners are used for progressive heating and are fully integrated with induction power, quench systems, rotational drives, servo motions, and system controls. While the part is rotating, the induction coil will travel horizontally along the length of the part while heating and simultaneously quenching the parts.
Here, strut shafts are case-hardened and tempered using a spin feed system. Other applications include linear shafts, ball screws, mill rolls, and axle shafts, ranging on drum roll scanners, lathe-type scanners, and in-line systems.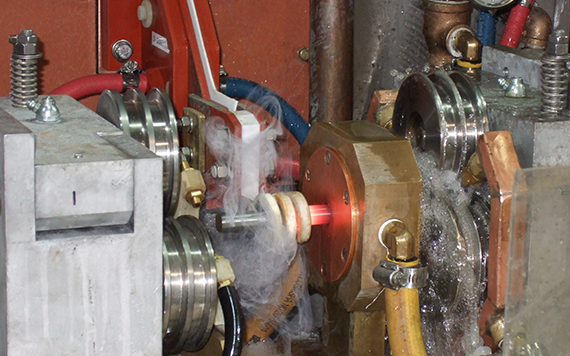 Tooth x Tooth Scanner
Small, medium, and large sprockets and gears are induction hardened using a tooth-by-tooth scanning and quench method. This precise process can be performed on large spur and helical gears up to 180" in diameter and 15,000 lbs. The three-axis positioning controls confirm consistent induction and coil-to-tooth alignment to ensure the proper heating pattern and case depths on every tooth.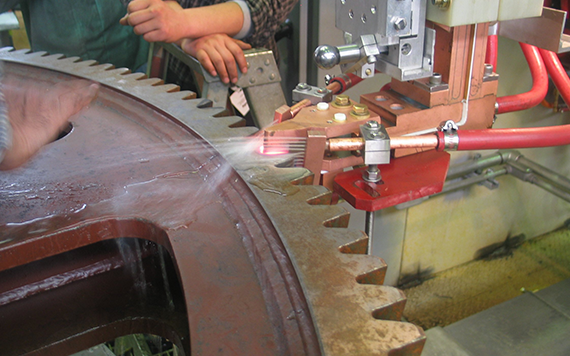 Rotary Indexing Table
A Rotary Indexing or Dial Table enables the processing of multiple parts, providing faster throughput in a compact footprint.
Here, driveline components are processed at a high production rate on a rotary indexing table.