Induction Melting Solutions
Induction Melting Technology
In today's demanding markets, our customers require equipment that is efficient, affordable, and reliable. Ajax TOCCO Magnethermic leads the way in induction melting technology, allowing our customers to maintain a competitive edge in today's worldwide market. We manufacture numerous styles of Coreless and Channel induction melting and holding furnaces that are capable of melting both ferrous and nonferrous alloys. If you're looking for innovative solutions to match your production needs, our experienced staff will work with you to provide a cost-effective induction melting system.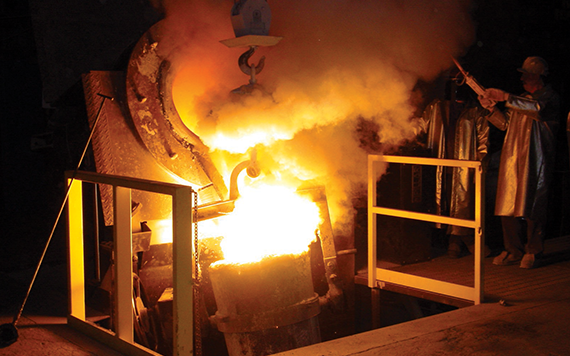 Induction Melting Power & Control
A melting system needs power and control to be effective. Our Pacer Power Supply line has the ability to melt a wide-range of alloys at maximum power without tap changes or capacitor switching, maintaining high efficiency at all power levels. Combine the Magnecom Automated Melt Control System for an optimized overall melt system, simplifying furnace start-up, daily melting, and maintenance. Having access to process information, alarm management, troubleshooting, data logging, trending, and reports can be invaluable for a safe, efficient melt operation.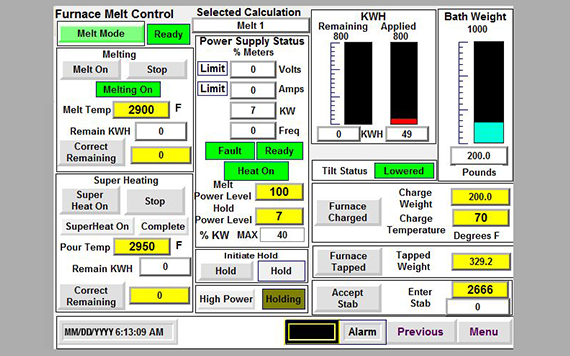 Induction Melting Products
Visit our channel, coreless melting furnace, and pot equipment pages to gain a better understanding of the wide-range and types of melting products offered.
Industries Utilizing Induction Melting