Preventative and Predictive Maintenance
Preventative Maintenance Programs For All Induction Systems
Enhance System Performance
At Ajax TOCCO Magnethermic, we understand the importance of preventing induction system downtime, which is why we offer customized Preventative Maintenance (P.M.) procedures for all brands and types of induction heating and melting systems. Our professional technicians will perform P.M. services on-site during scheduled outages, inspecting your entire induction system to ensure maximum reliability and efficiency.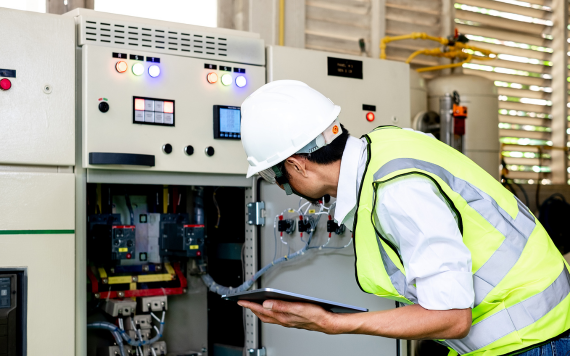 Optimizing Aftermarket Support Solutions
+
0
Dedicated Service Technicians Globally
Optimize Equipment Performance and Reliability With Preventative Maintenance
At Ajax TOCCO, we offer a variety of scheduled maintenance services to help you optimize the performance and reliability of your induction equipment.
Our services include:
Preventive maintenance in electrical and mechanical systems/components
Meter calibration
Systems water system evaluation, cleaning, flush, fill, and replacement of non-conductive hose and fitting
Electromagnetic field mapping, thermal and vibration analysis
Infrared scanning
Engineered field upgrades
Maintenance contracts
Aftermarket Resources
Our comprehensive range of aftermarket services encompasses all aspects of your induction systems, including spare parts, repairs, maintenance, and technical support.