Operation & Maintenance Training Programs
Flexible Training Options: At Your Facility Or Ours
We conveniently offer on-site, customized training courses for your equipment at your facility or we provide scheduled classroom training courses held at our Warren, Ohio training center. The scheduled courses cover various ATM power supplies and provide a comprehensive understanding of the theory of operation, troubleshooting methods, and maintenance. Our classroom lecture covers the power semiconductor technology employed in the design of power and control circuit theory. During the hands-on portion, individuals can safely apply classroom instruction to an operating power supply using our factory test equipment. Our PowerPoint training sessions come with take-home classroom manuals and drawings.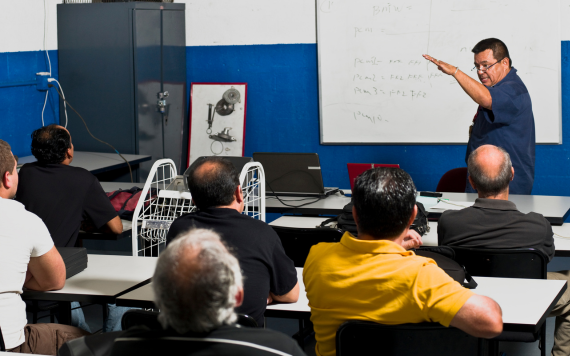 Optimizing Aftermarket Support Solutions
+
0
Dedicated Service Technicians Globally
Customized On-Site Training Courses at Your Facility
Any of our scheduled training classes can be conducted at your facility. In addition to these, we offer:
Hands-on technical training
Induction heat treating and furnace operation
Safety training
Technical training
Custom courses tailored to your needs
Advantages of On-Site Training:
Train more employees
Save on travel expenses and employee productivity time
Multiple training sessions for all worker shifts
Hands-on training on your own equipment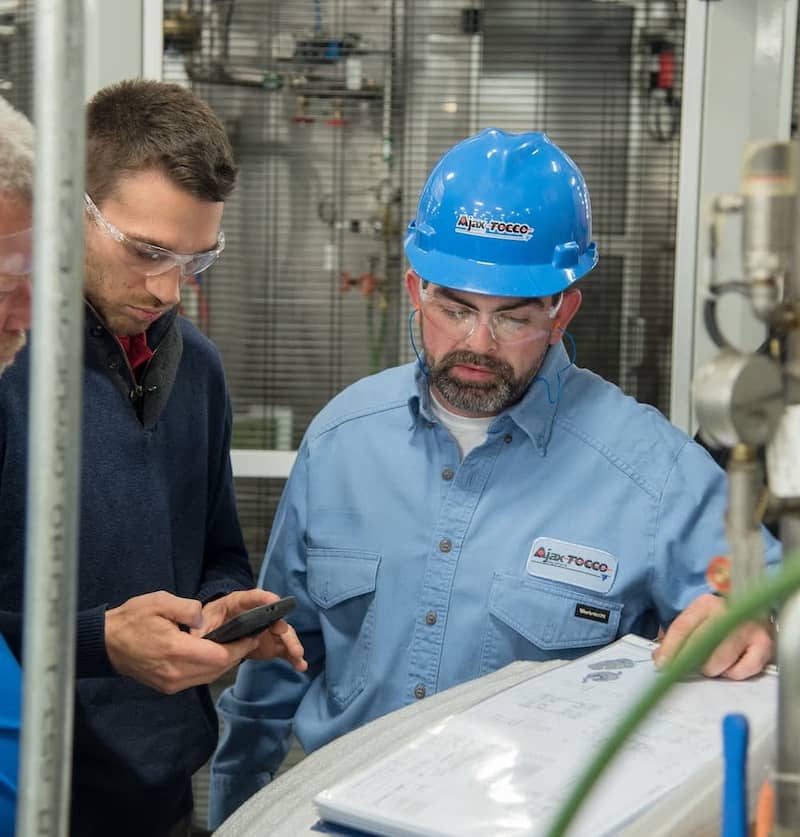 Aftermarket Resources
Our comprehensive range of aftermarket services and resources covers all aspects of your ATM induction systems, including spare parts, repairs, maintenance, and technical support.