Coil Repair & Reconditioning
Preparing Your Spare Coil, Furnace, or Inductor for Optimal Performance
Through our network of eight North American service centers, we recondition induction components either meeting OEM specifications or surpassing them by implementing performance enhancements brought about through our extensive aftermarket experience.
We can recondition virtually any electromagnetic device including:
Coreless induction coils, shunts and ancillary parts
Coreless induction composite box and steel structure furnaces
Channel furnace and coating pot inductor assemblies
Induction heating coils for billet forging and extrusion processes
Induction heating coils for pipe and rebar coating lines
Specialty brazing and heat treating inductors
Induction heating coils for steel mill applications
Induction heating coils for high-temperature graphitizing and hot press applications
Electromagnetic ladle and strand stirring coil assemblies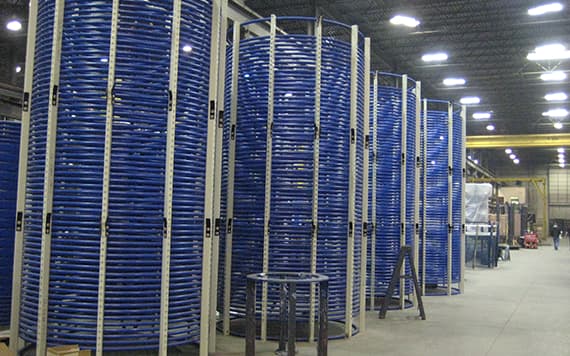 Optimizing Aftermarket Support Solutions
+
0
Dedicated Service Technicians Globally
New and upgraded Aftermarket Products and Used Equipment for Induction Heating Systems
New aftermarket products:
Complete melting furnaces including coil and power interconnection
Spare or new design induction heating and melting coils
Heat treating inductors
Coil insulation rings and pre-cut shunt insulation materials
Coil skid rails, end plates, and ancillary parts
Water-cooled power cables, non-conductive rubber hose
Coil shipping and handling jigs
Coil Storage and exchange programs
Contact us to inquire about our inventory of used and reconditioned induction power supplies, components, and systems for sale.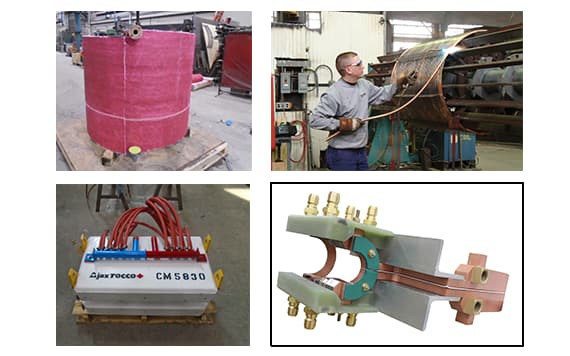 Aftermarket Resources
Our comprehensive range of aftermarket services encompasses all aspects of your induction systems, including spare parts, repairs, maintenance, and technical support.