Heat Treat Lift & Rotate System
Lift and Rotate machines typically use a cylinder to lift the part into the induction coil and an electric motor for part rotation, with an adjustable hard stop used for part positioning. The part is heated and rotated during the heating and quenching operations to ensure uniformity of heating and quenching.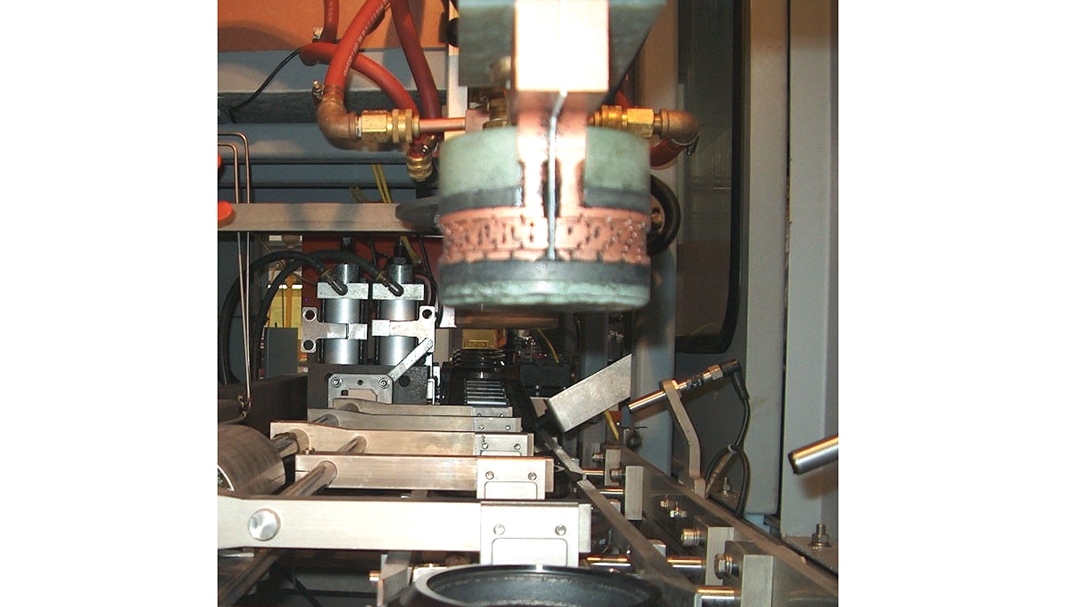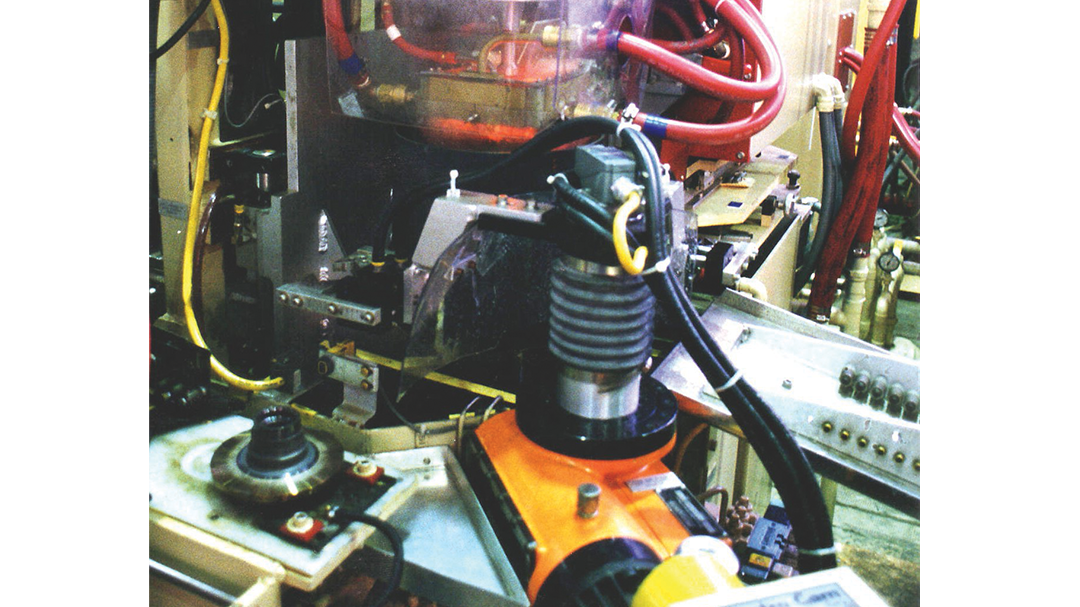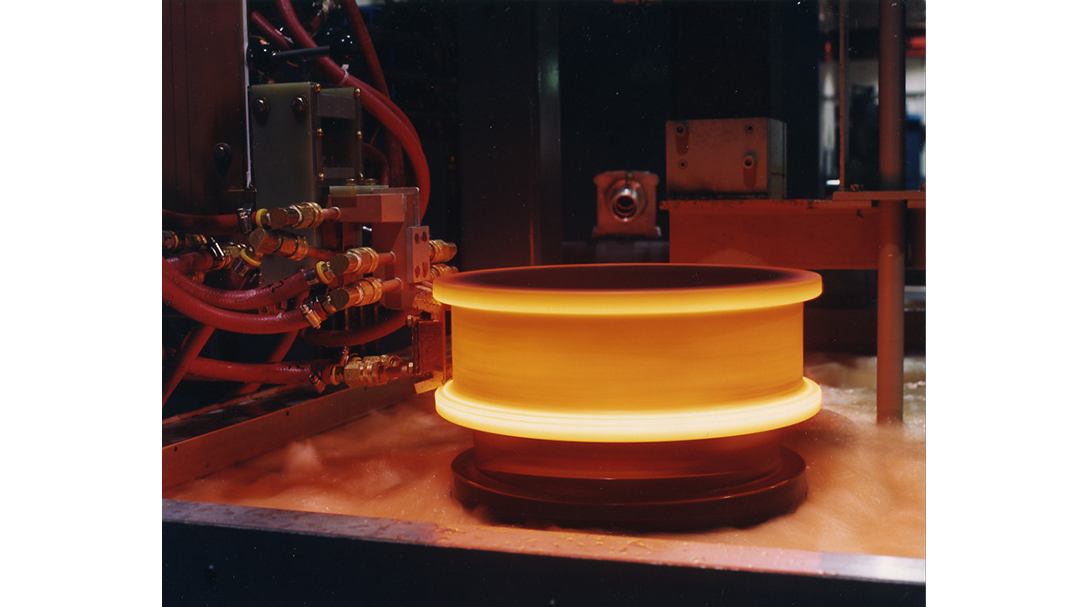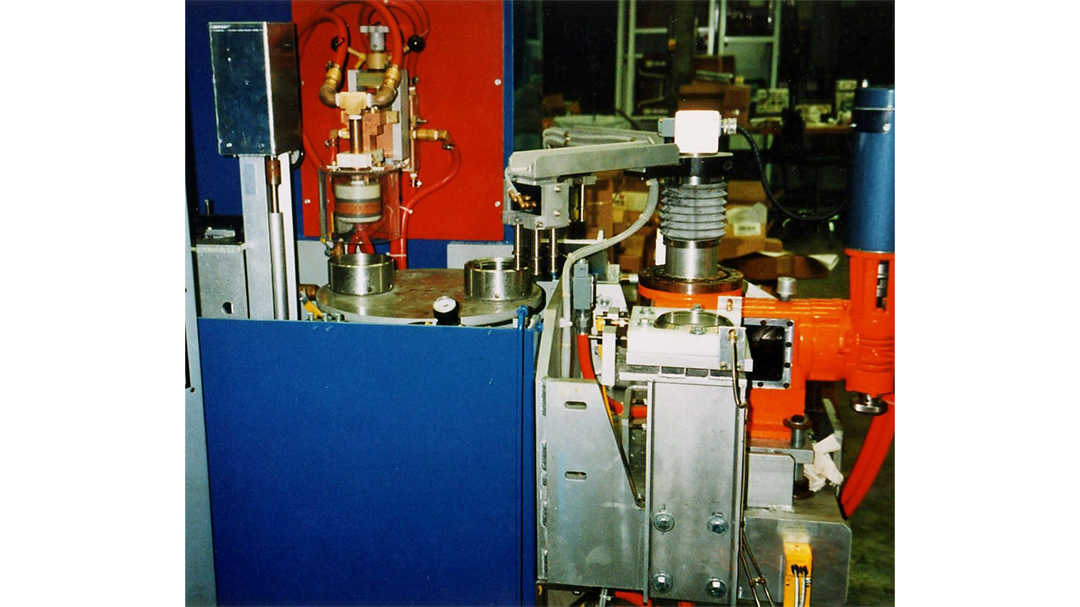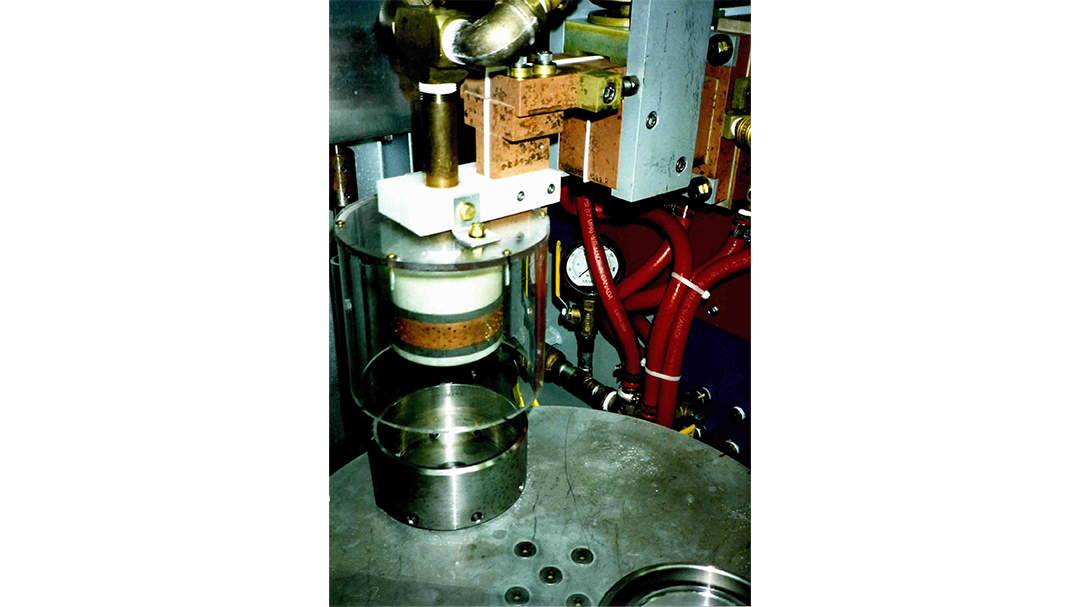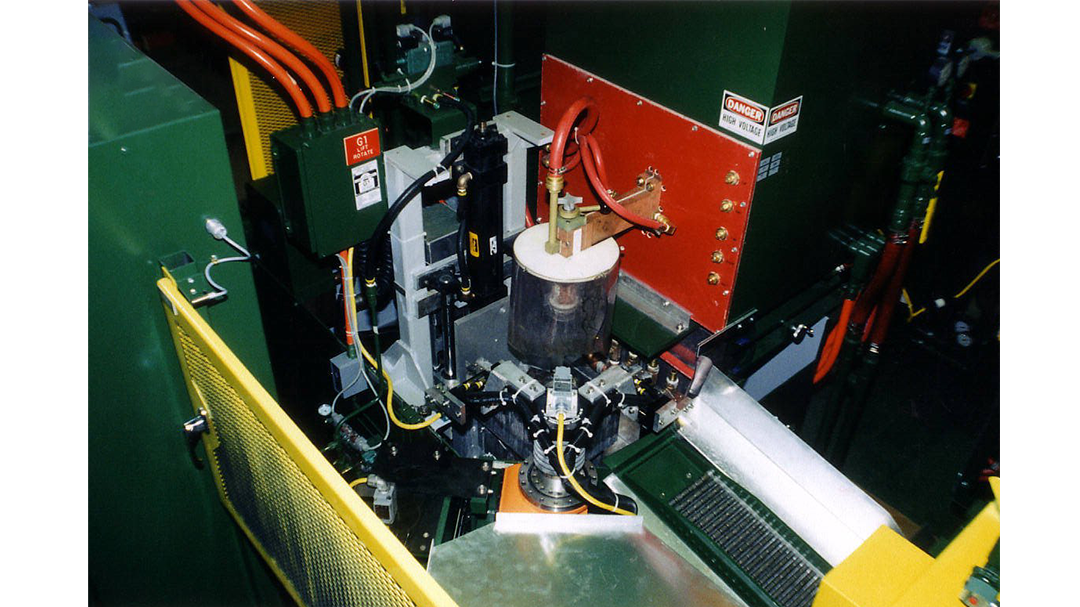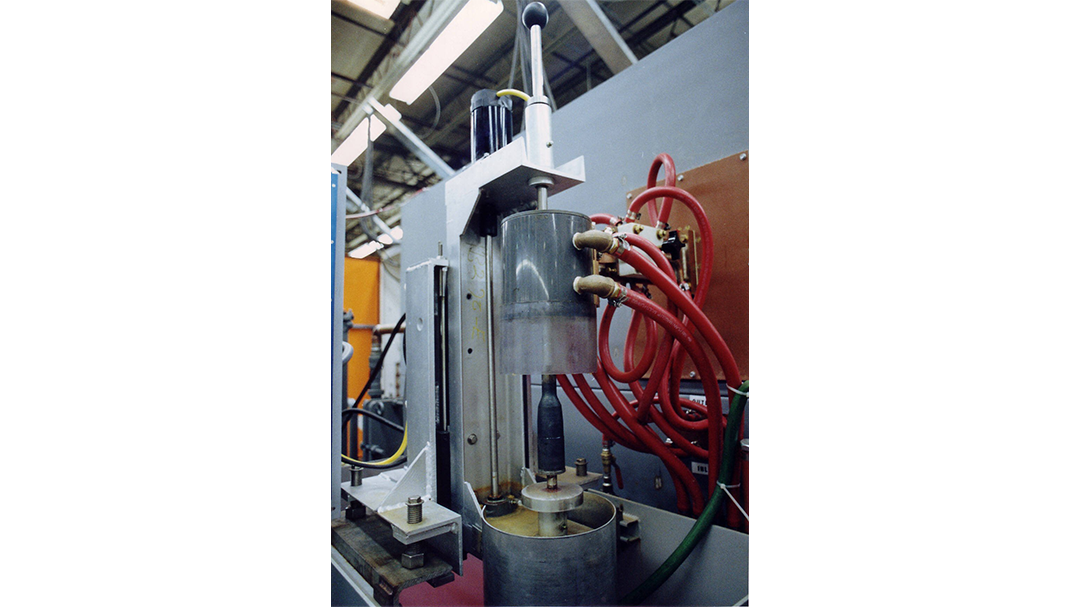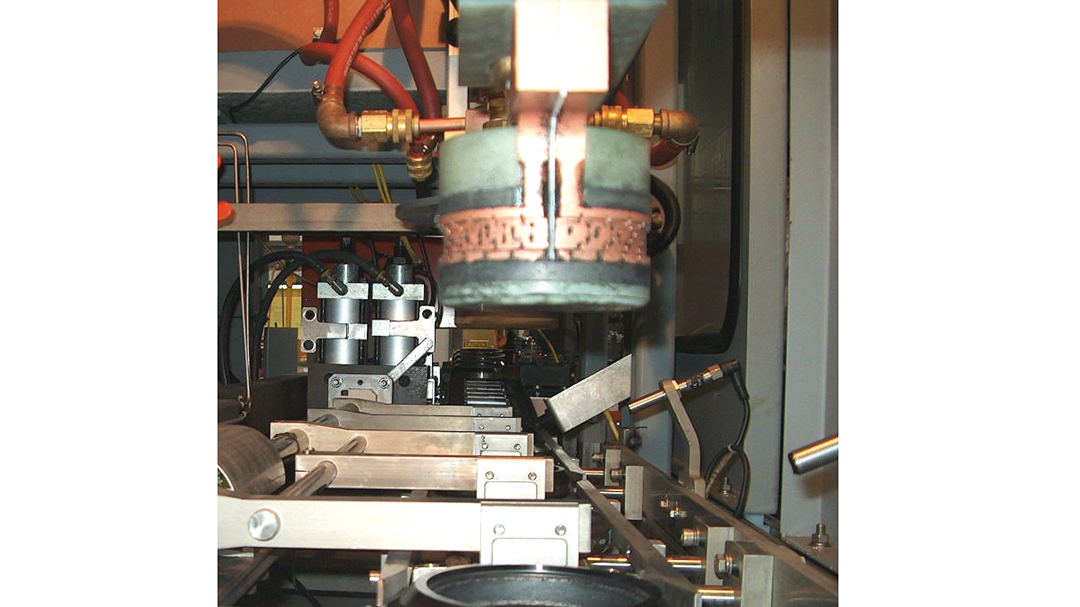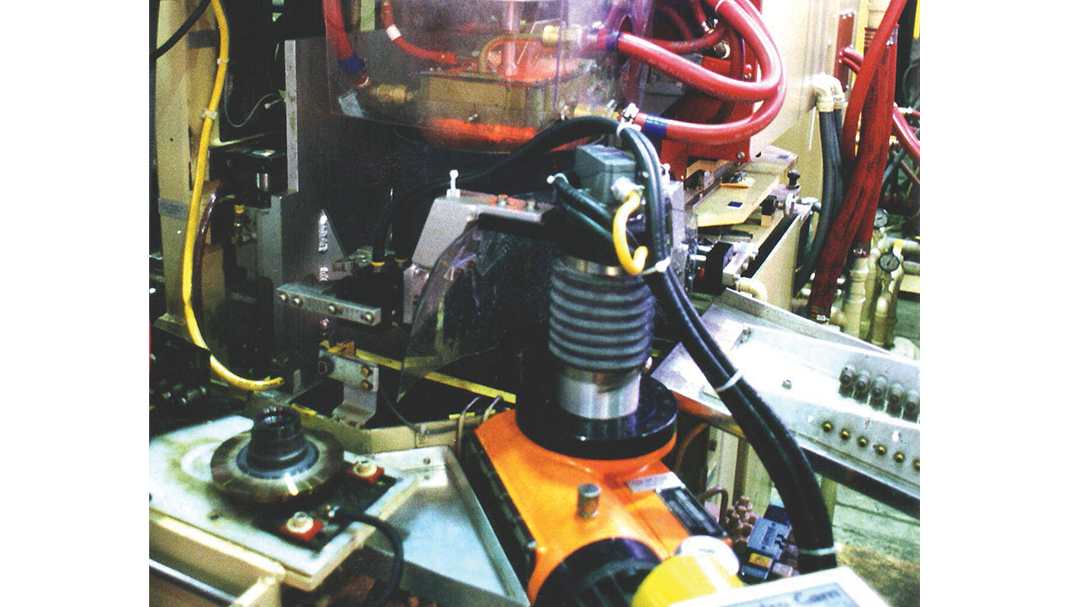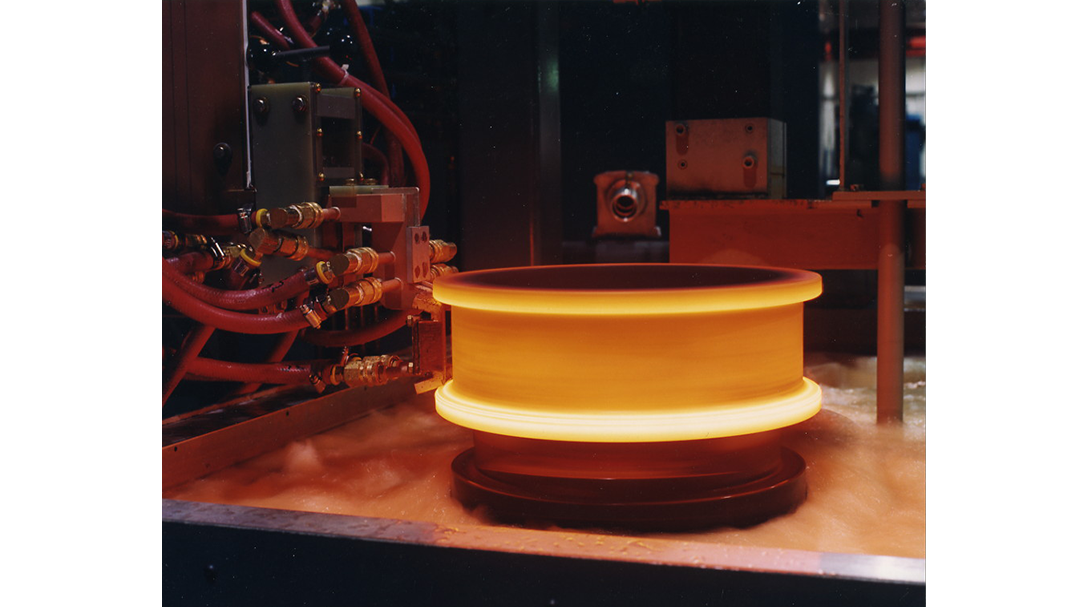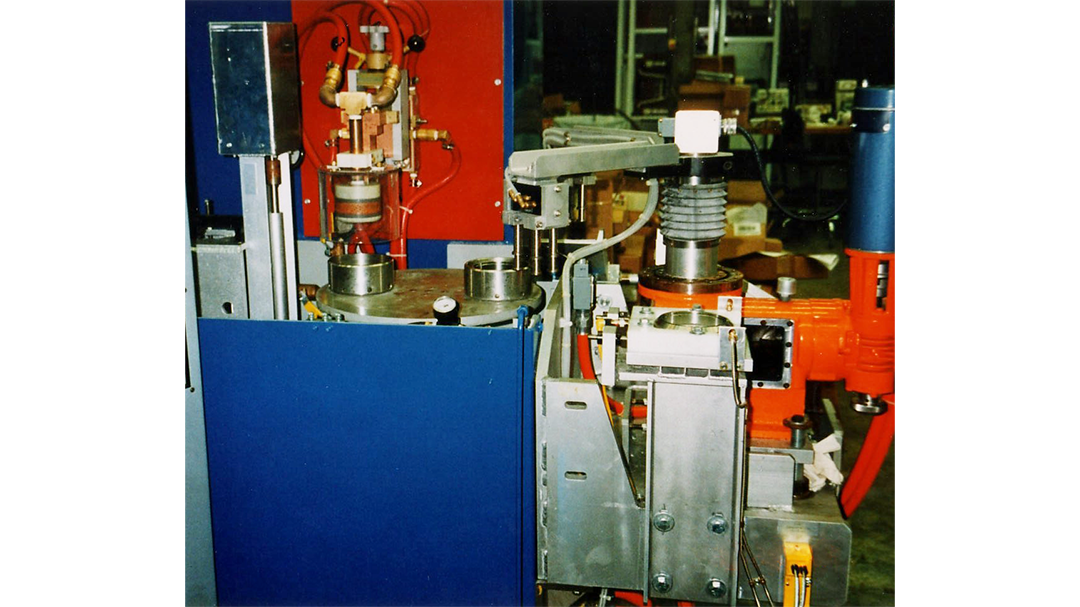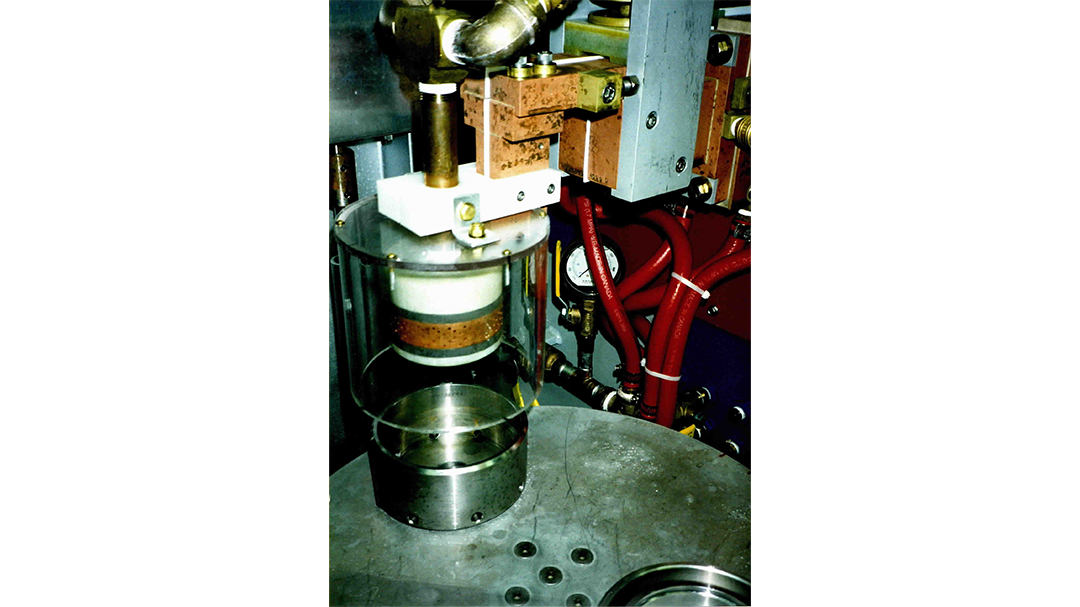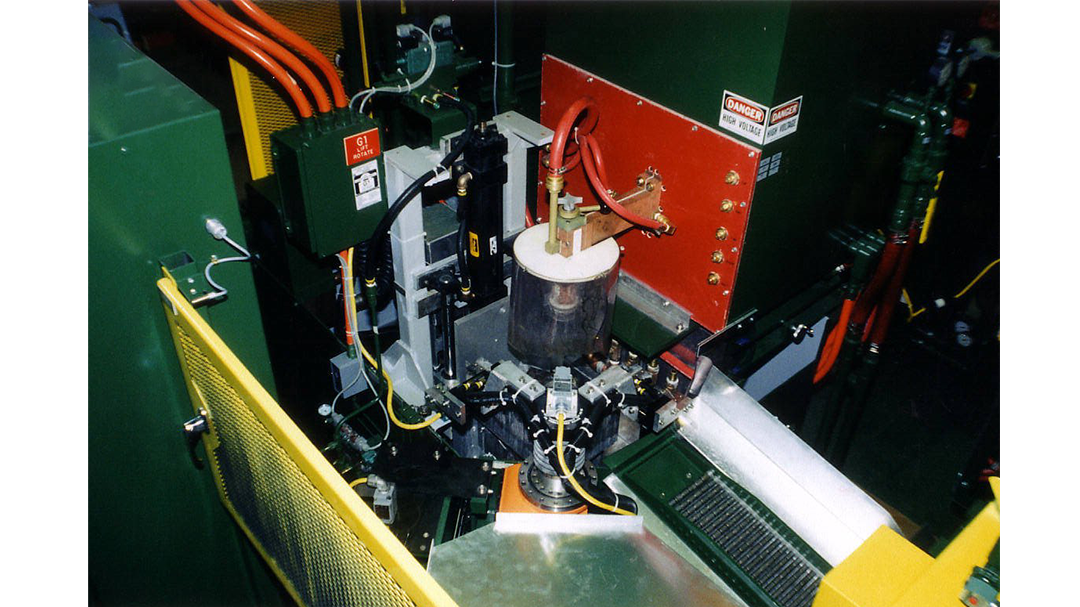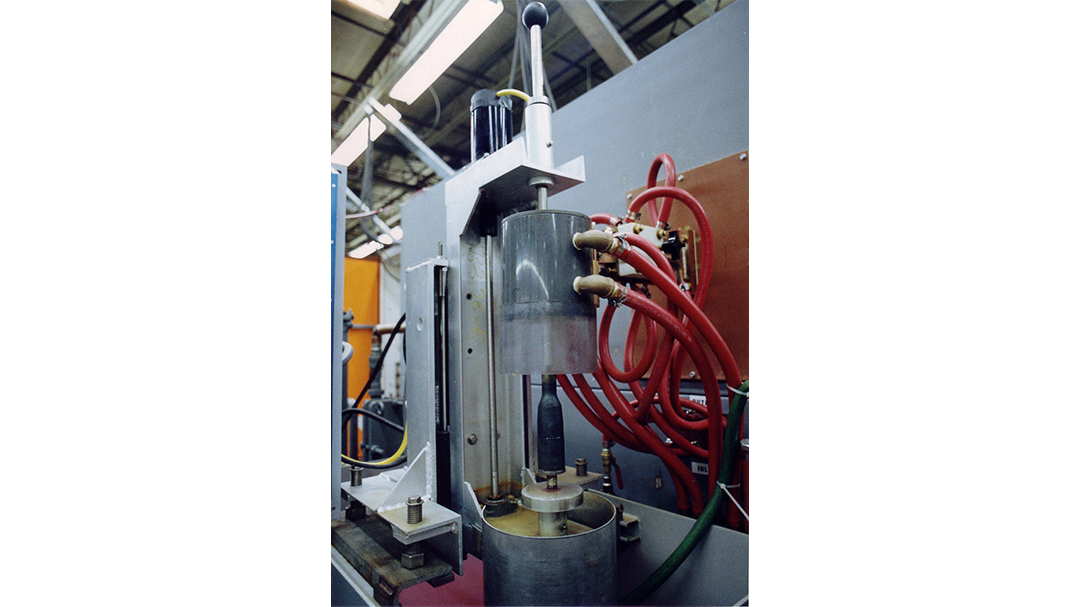 Providing Heat Treating Solutions Since 1916
Two Station Lift Rotate Fixtures
Transmission outer races are hardened and tempered on two station lift rotate fixtures. A shuttle transfer indexes the parts through the spindles.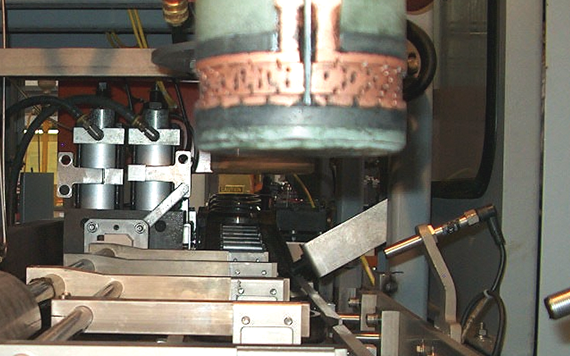 Single Spindle Lift Rotate
Single spindle rotation fixtures harden parts such as wheel spindles and hubs at rates up to 300 parts per hour. Parts can be loaded directly into the spindle or onto a turntable using a pick-and-place mechanism.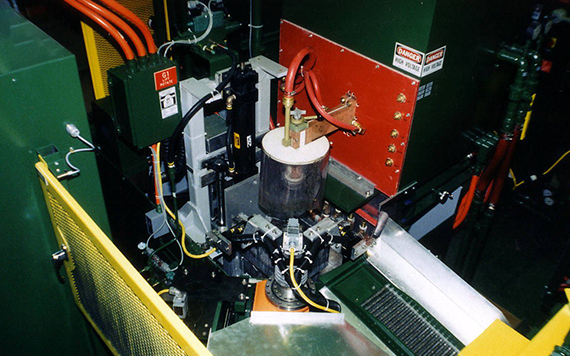 Resources
Resources related to Heat Treating.