Water Pumping / Recirculating Systems
Water Pumping Systems for Induction Equipment
Water Systems are essential to maintain efficient operation for all heating and melting systems. Controlling the quantity and quality of the water protects the induction equipment from blockage and scaling, keeping your equipment healthy and prolonging the life of the equipment. Ajax TOCCO Magnethermic offers custom water system configurations to provide the right mix of recirculation and cooling to complete your induction system.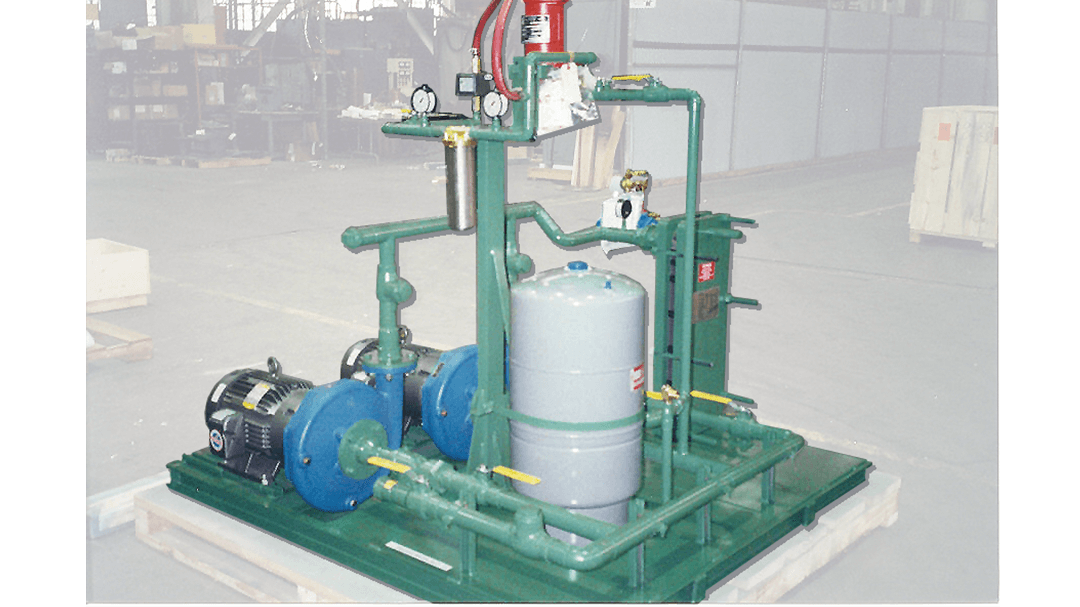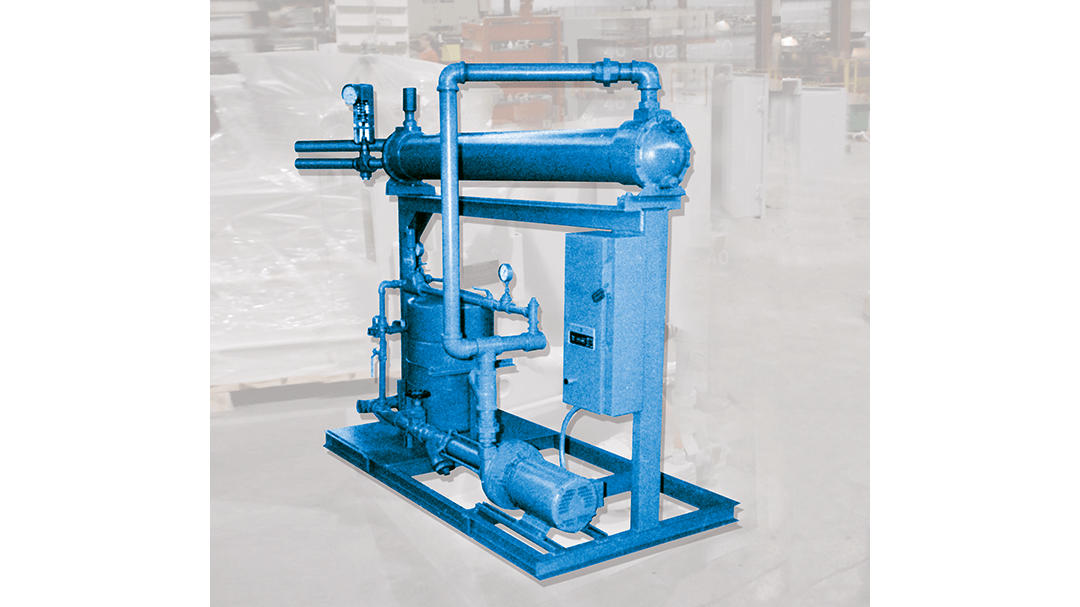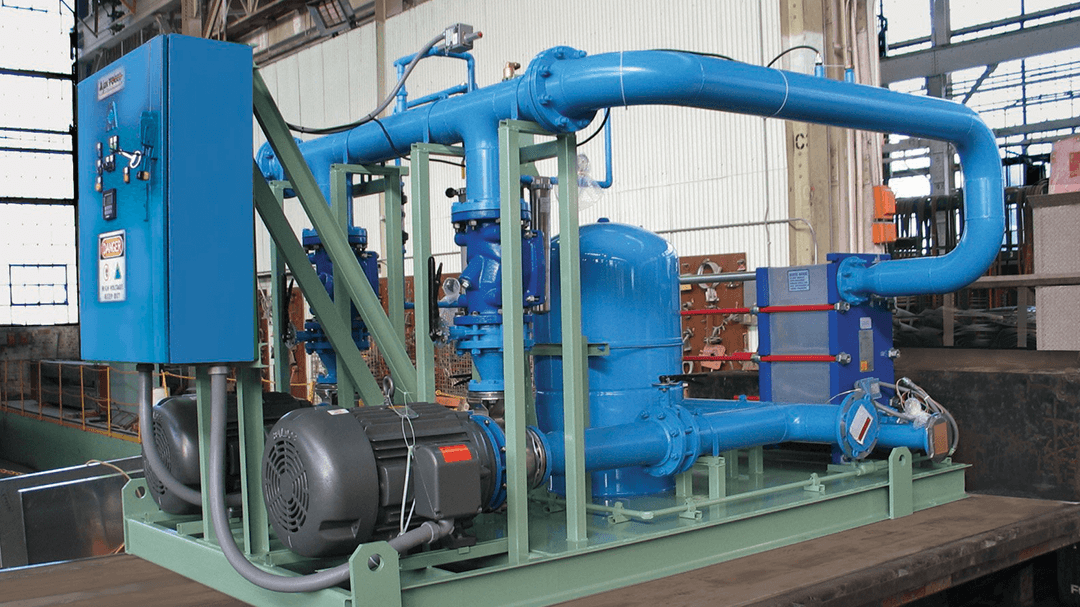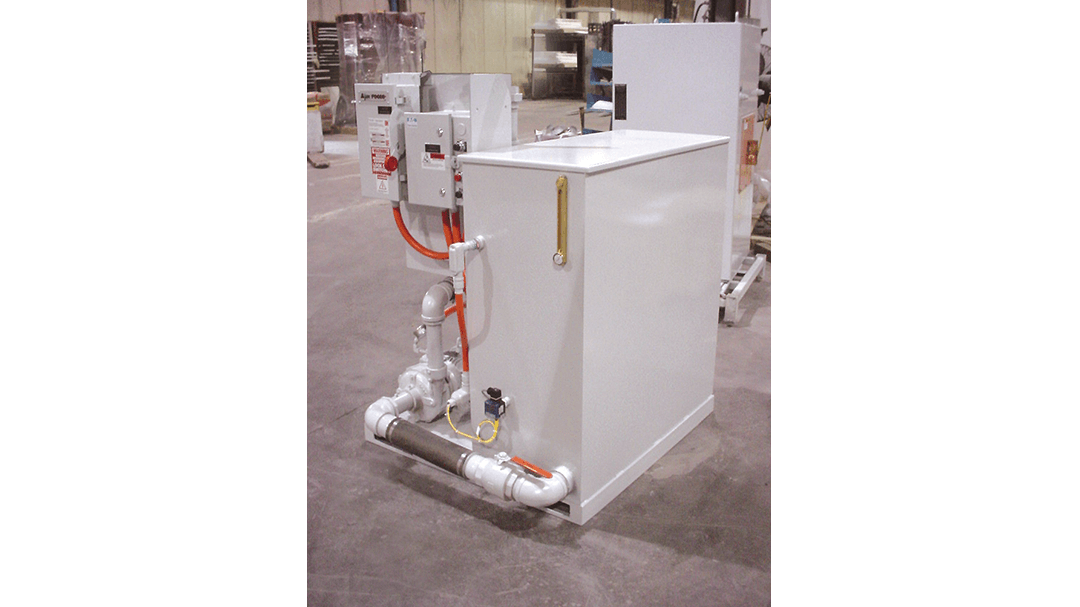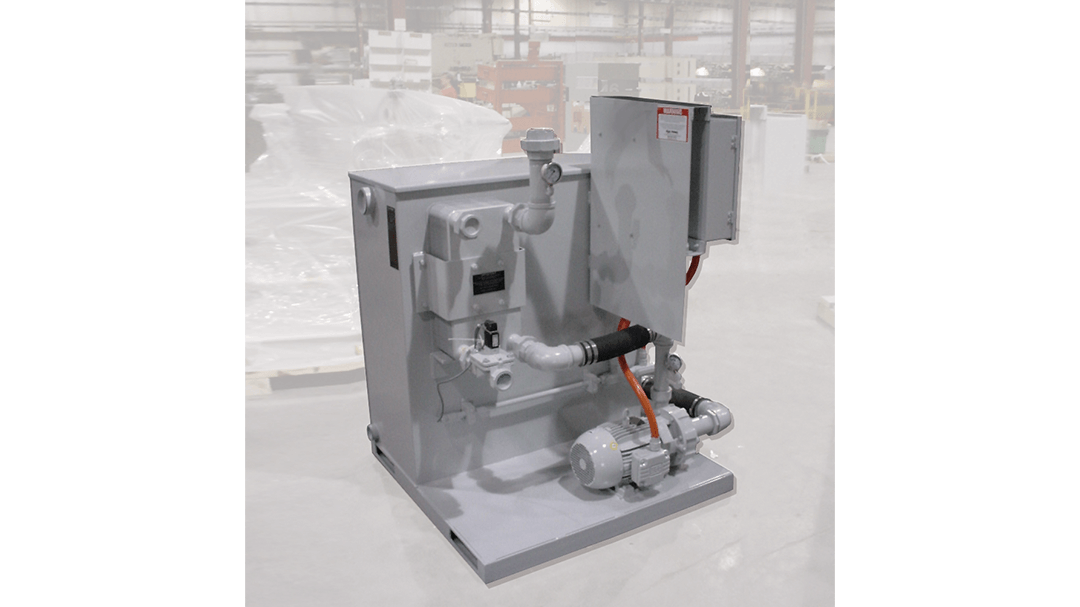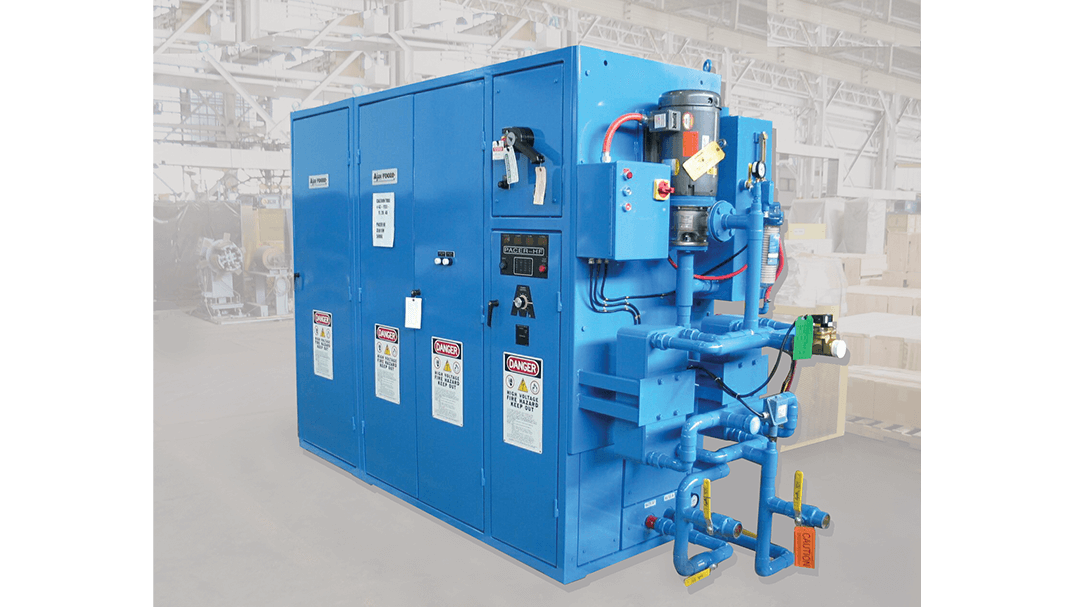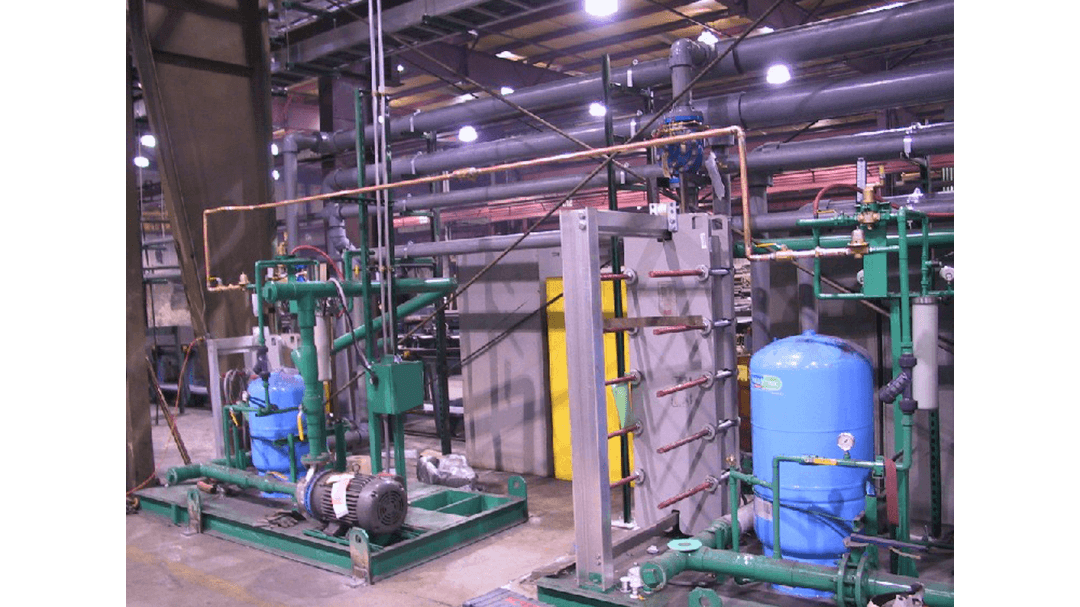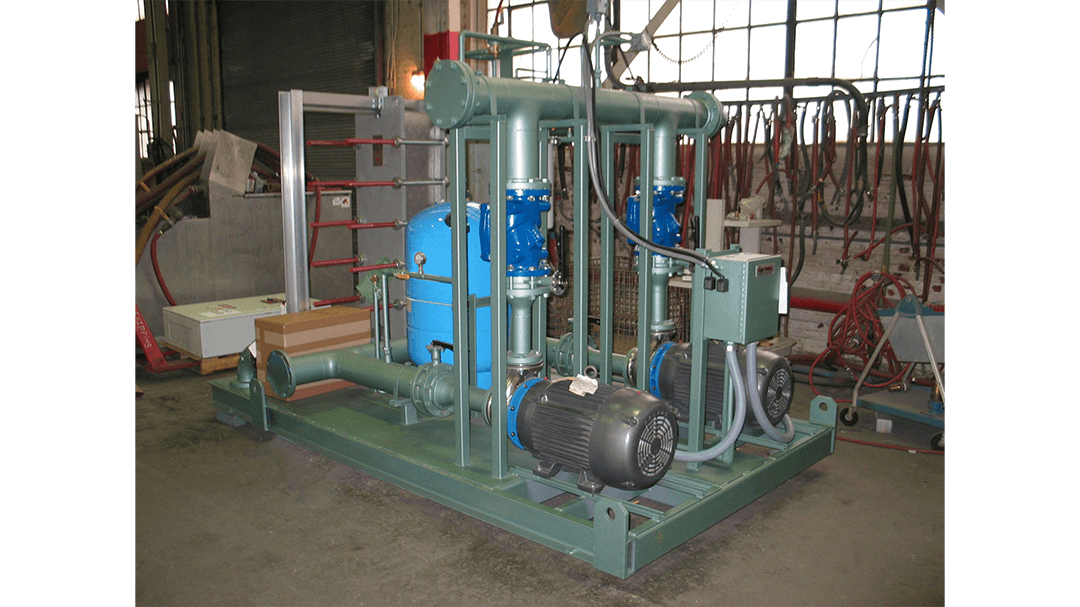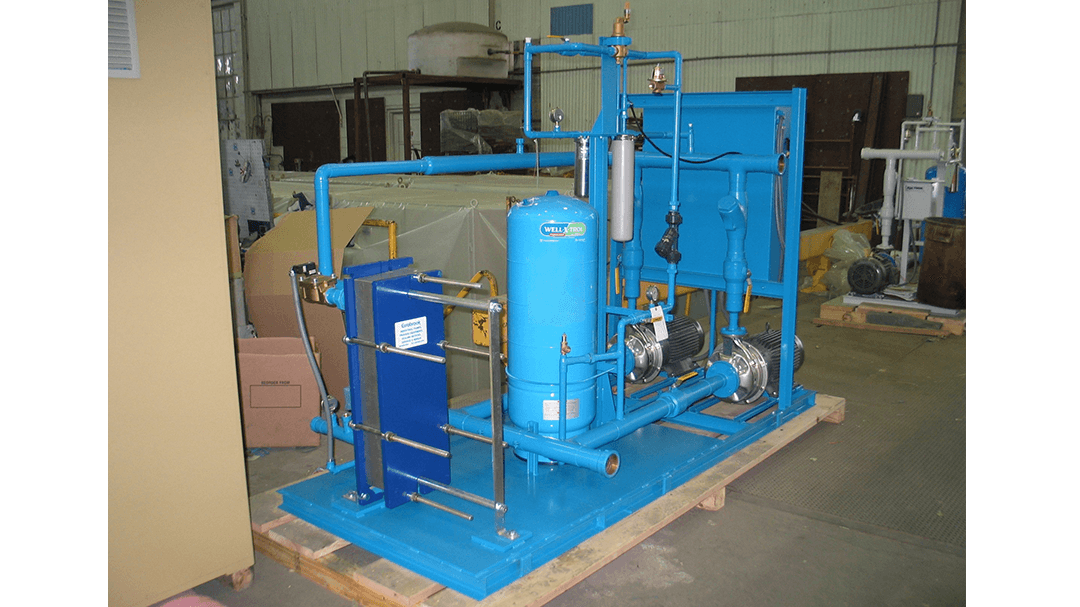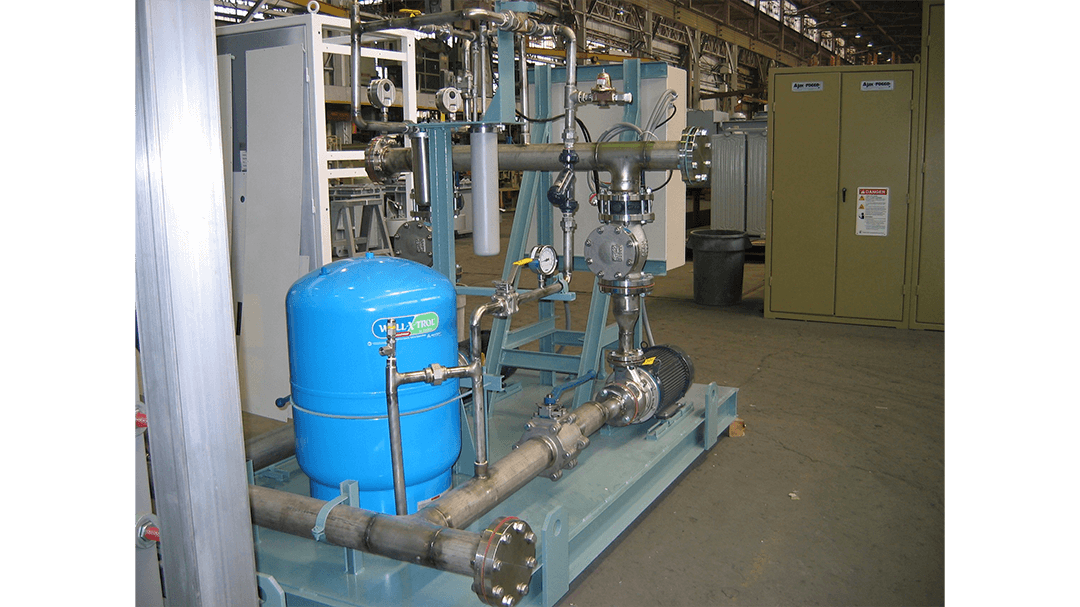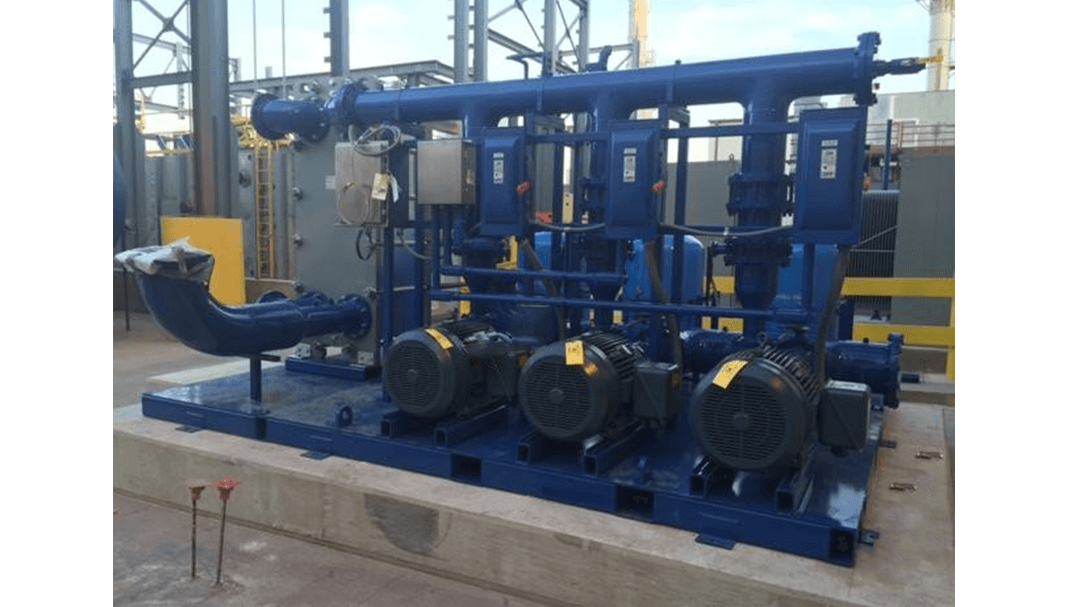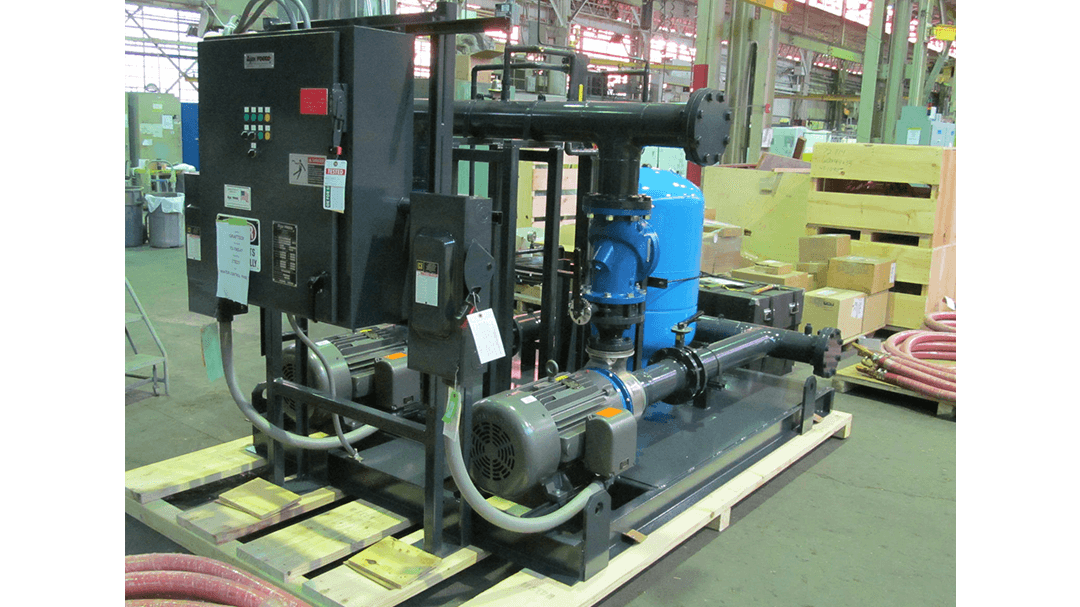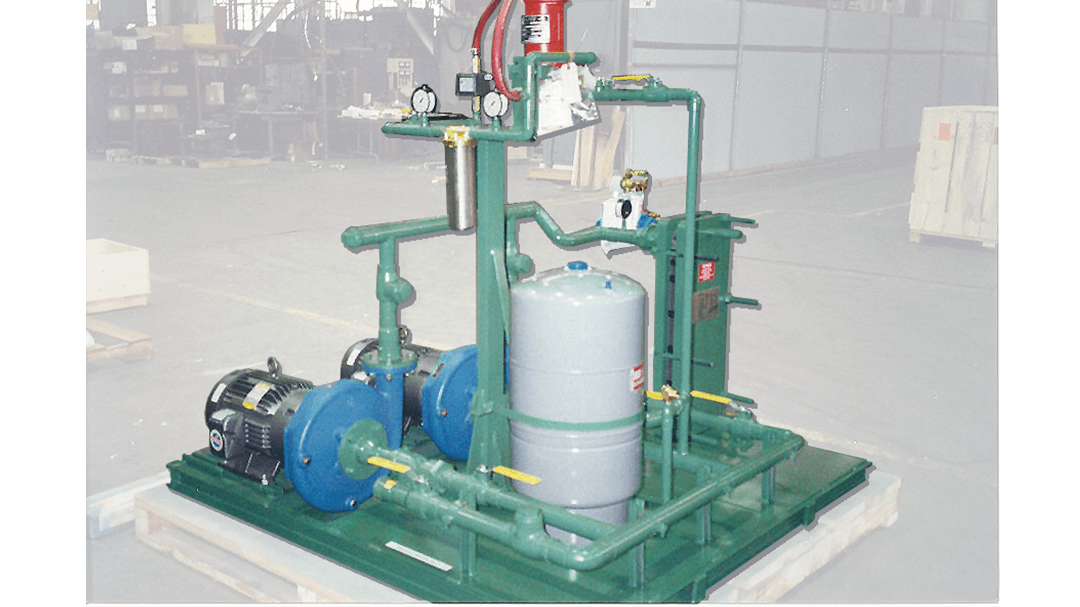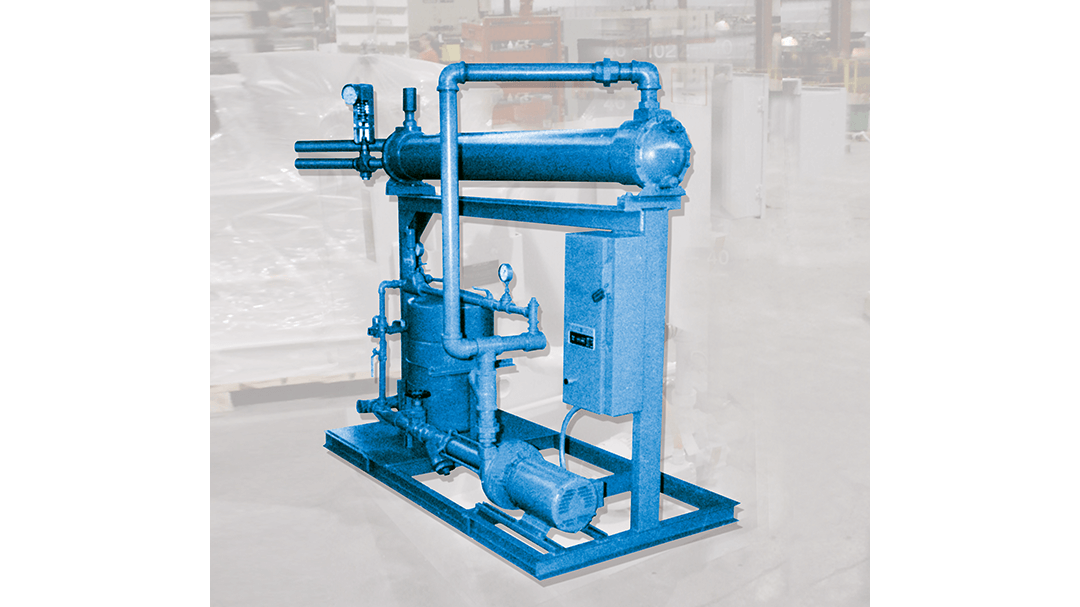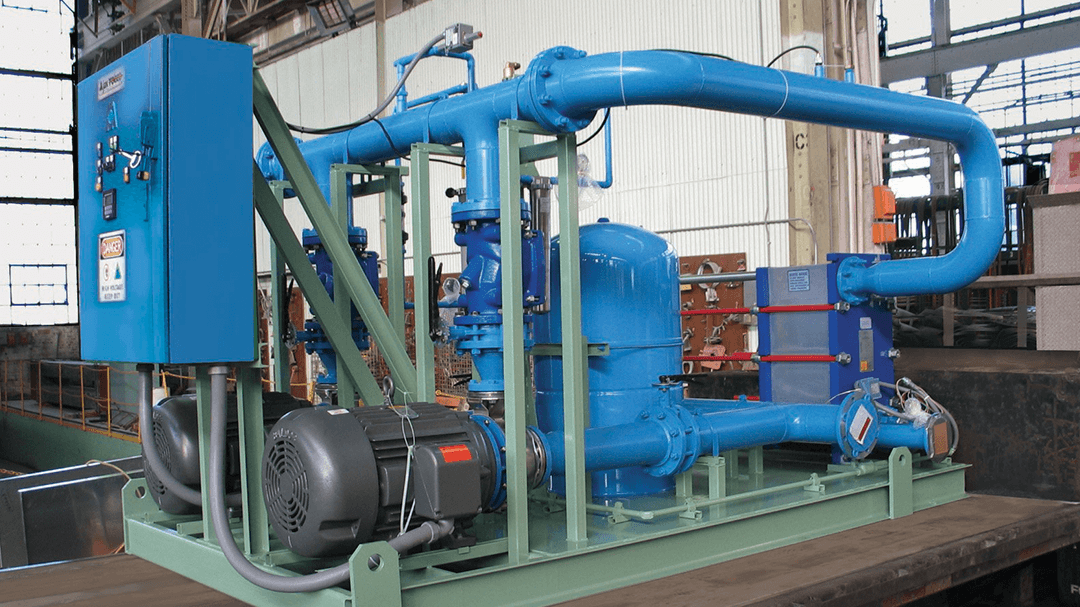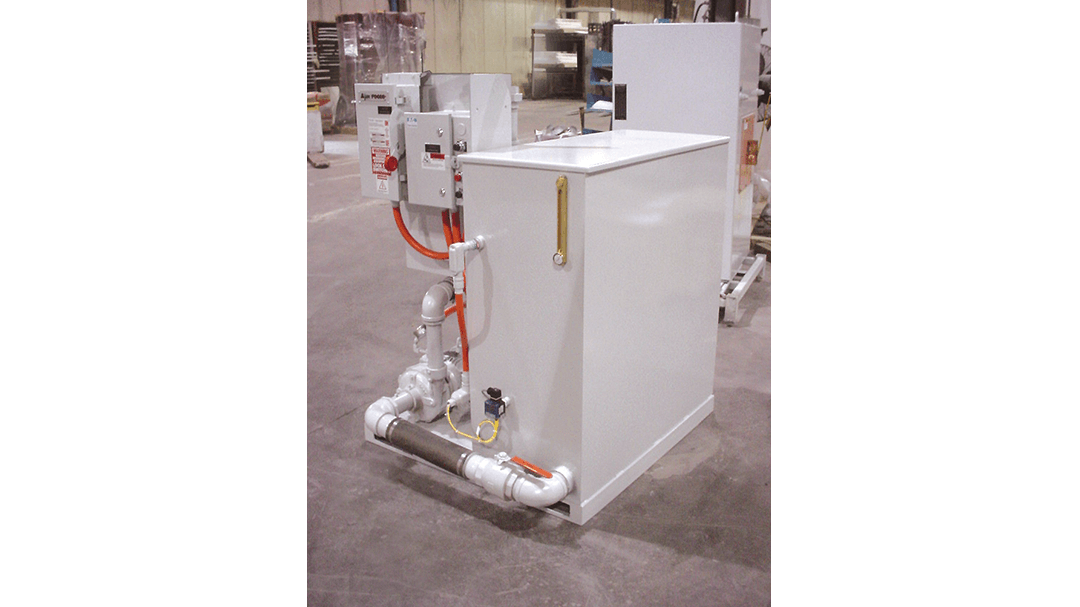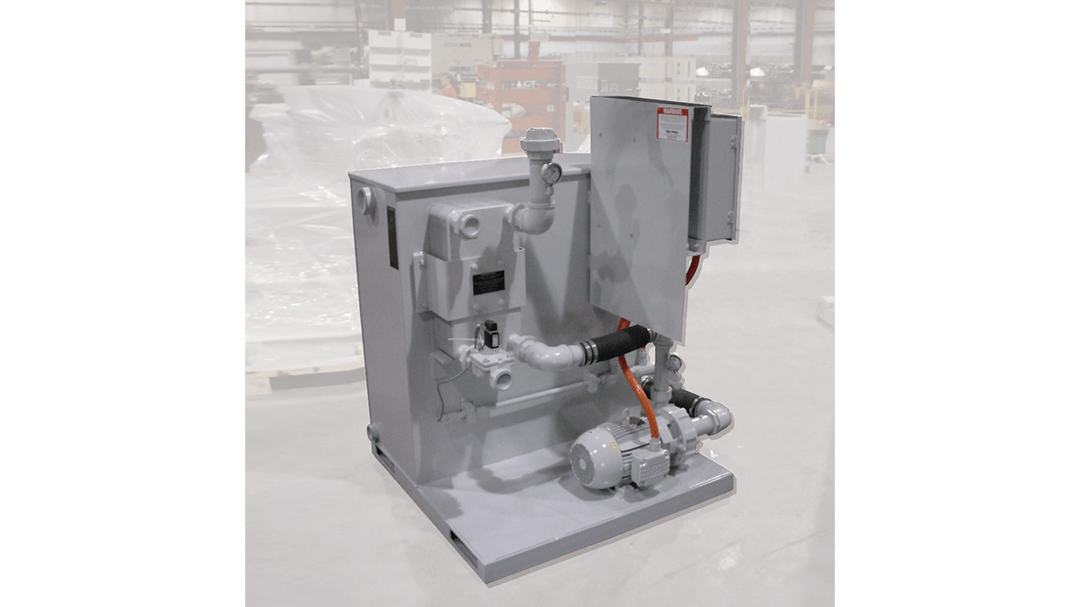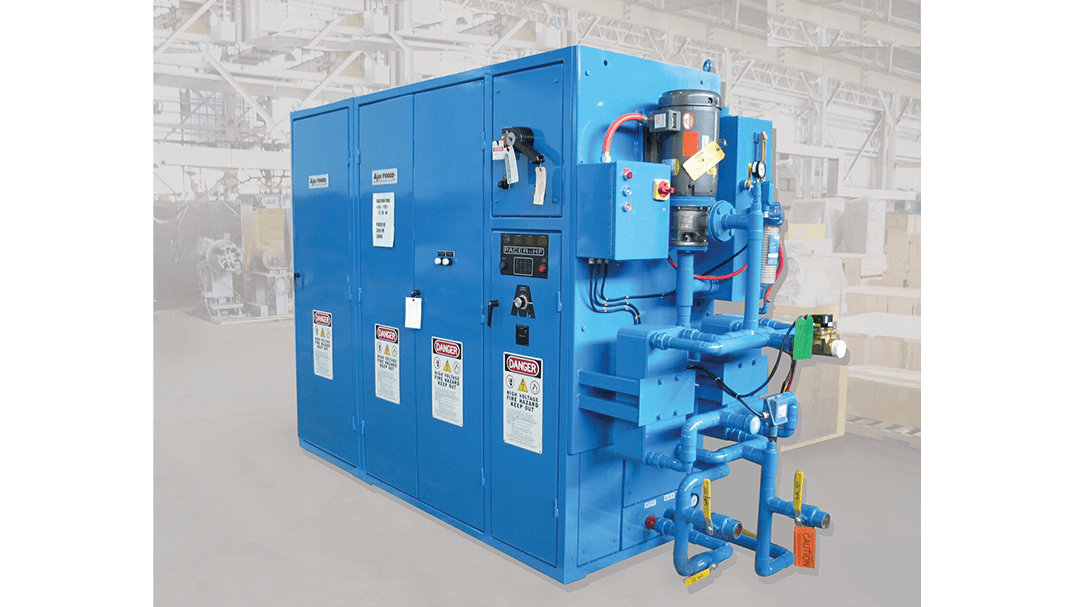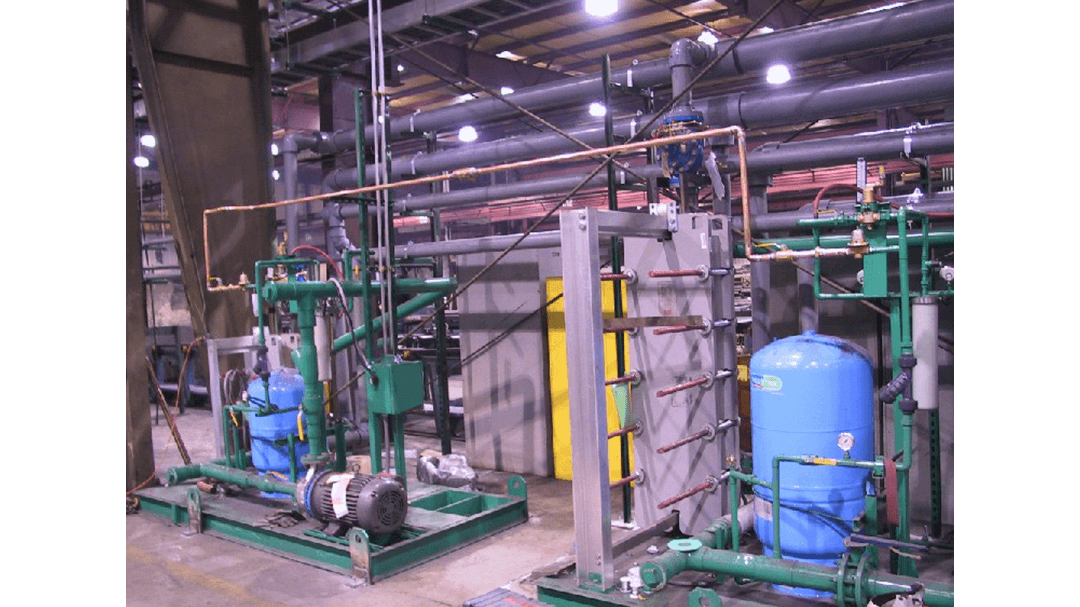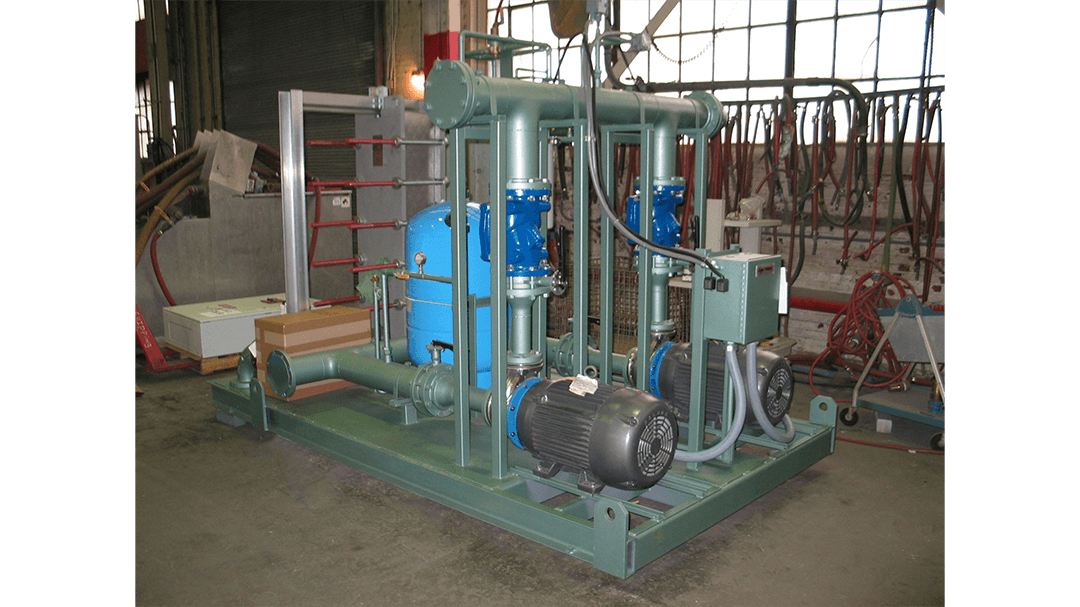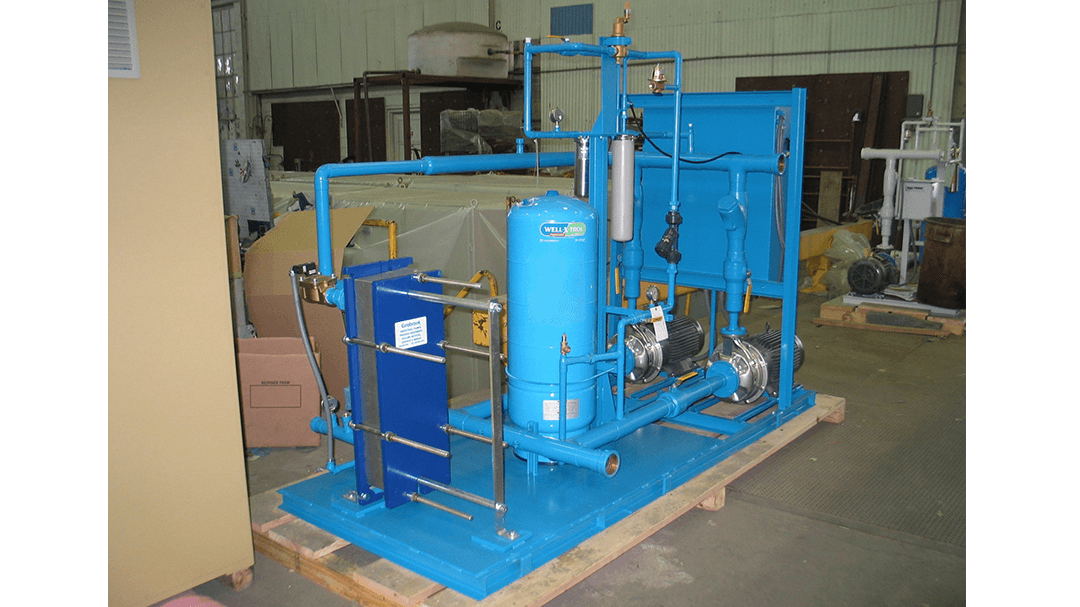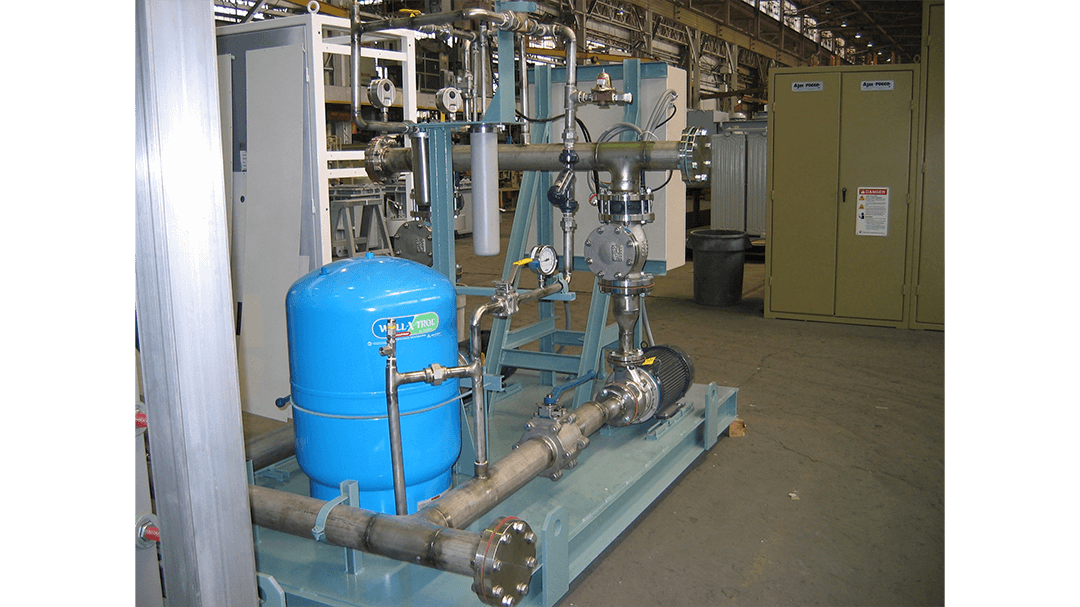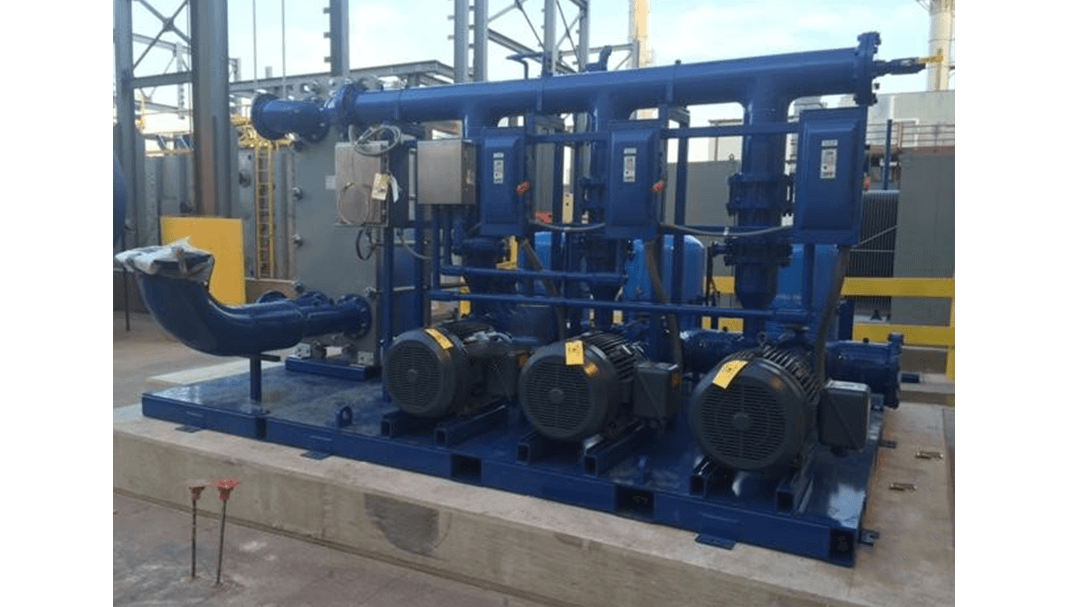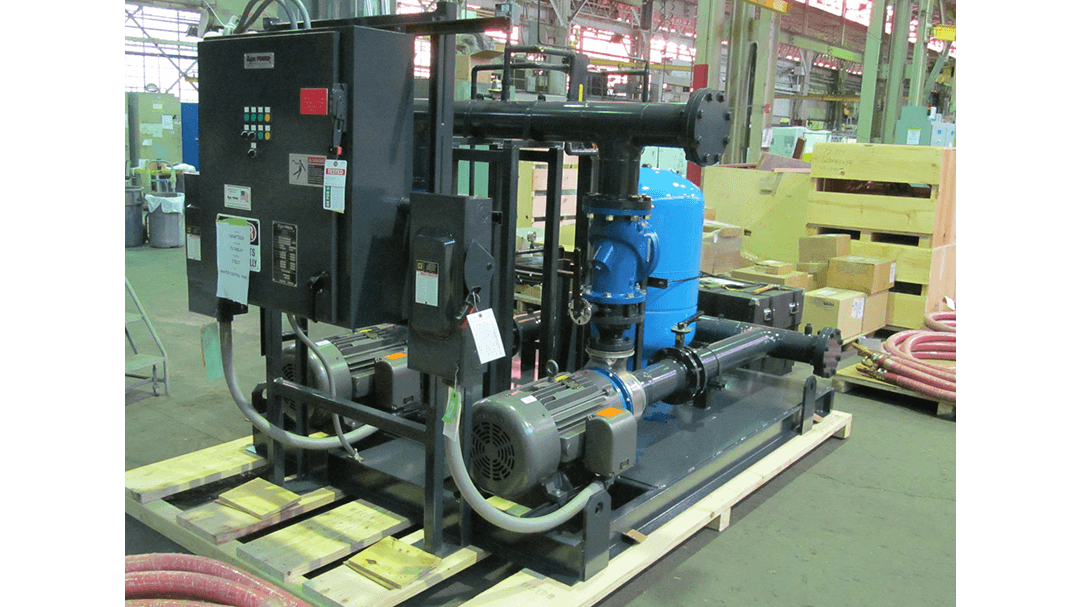 Providing Heating & Melting Solutions Since 1916
Closed Plate Exchanger Pumping Systems (CPX)
A plate-type heat exchanger consists of a series of embossed plates, the number of which is determined by the amount of cooling required. The plates are mounted in a frame and bolted together by end plates. Gaskets between the plates seal the assembly in conjunction with portholes to allow fluids to flow counter-currently in the alternate passages formed between the plates. Plate systems occupy less floor space than a shell and tube type, are easy to clean, and can easily be expanded to add capacity. Plate heat exchangers have extremely high heat transfer coefficients and achieve efficiencies three or more times greater than conventional shell and tube heat exchangers.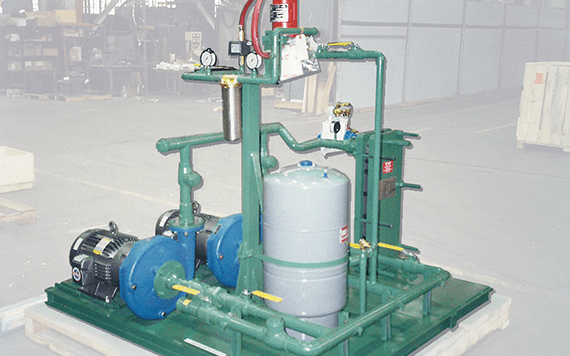 Closed Shell & Tube Exchanger (CSX)
In shell and tube systems, cooling occurs in a shell and tube heat exchanger, allowing heat to be transferred from the recirculating water to the raw water through a thin metal wall with a large surface area. The raw water never comes in contact with the system cooling water, thus maintaining high water quality for long periods of time.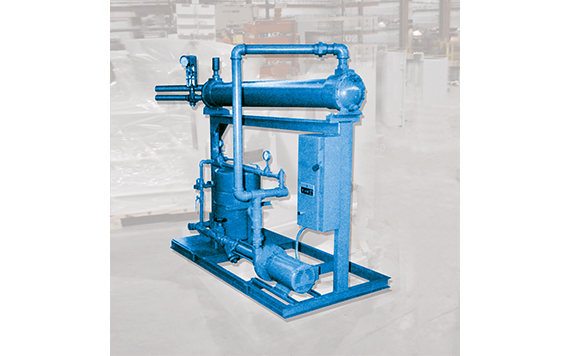 Closed Tank Exchanger
In closed tank exchanger systems, a plate-type heat exchanger transfers energy losses while a large reservoir tank maintains water capacity and accommodates thermal expansion.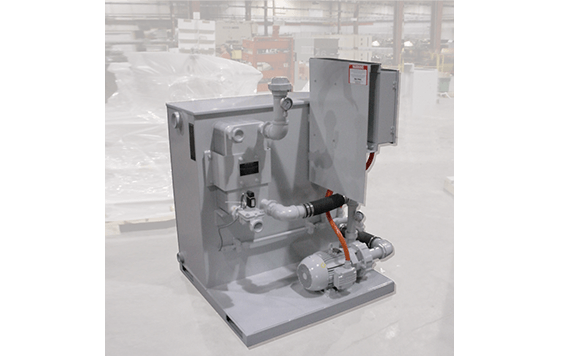 Side Mount Water System
The Side Mount Water System is directly attached to the power supply. This pre-assembled system can be mounted on existing power supplies or factory supplied on new induction systems. Features include a tank with sight gauge and thermometer, low water level sensor, pressure gauge, stainless steel pump and motor, and a stainless steel plate type heat exchanger.