Tin Reflow Heating System
Tin Reflow Systems for Strip Heating Applications
In a tin reflow line, coiled steel strip is continuously coated with a thin layer of Tin. The inductor, uniquely designed to avoid magnetic field losses and stresses, directly and uniformly heats the tin to the melting temperature, with high efficiencies. The Tin subsequently reflows forming a uniform, non-porous, bonded tinplate layer. This safe, non-toxic process is ideal for the food industry, as well as electronics manufacturers.
Reflowed tin provides:
Increased Resistance to Corrosion
Improved Solderability
Increased Weldability
Greater Ductility
Non-Porous End Product
Safe, Non-Toxic, Lead-Free Material
Reduced Mechanical Stresses
A Bright, Lustrous Finish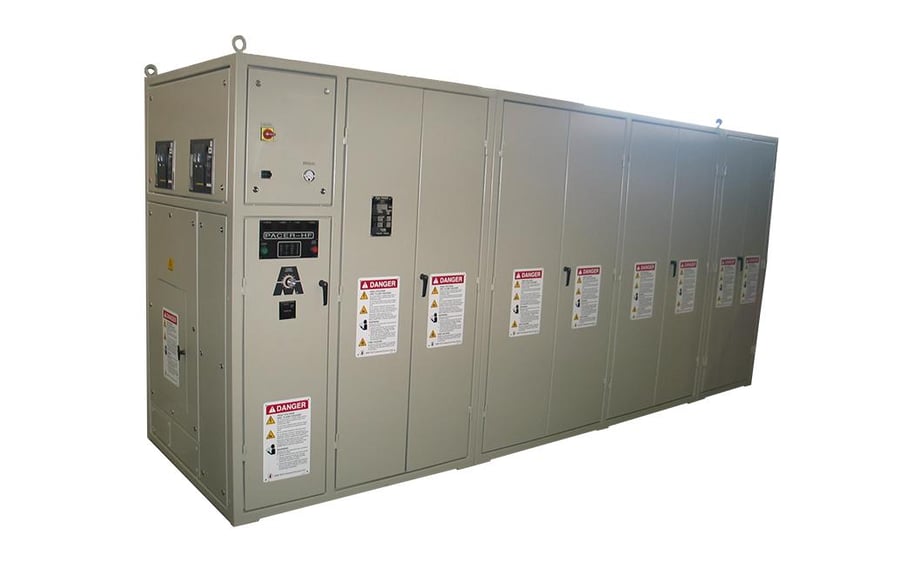 Providing Heating & Melting Solutions Since 1916
Dependable Pacer Power Supply & Capacitor Station
Our Pacer Power Supply line features solid state, transistor based, high frequency converters to ensure the most efficient, dependable power source for the tin reflow process. The capacitor station corrects the power factor of the load, providing lower operating costs, increased efficiency, higher reliability, and longer lasting equipment.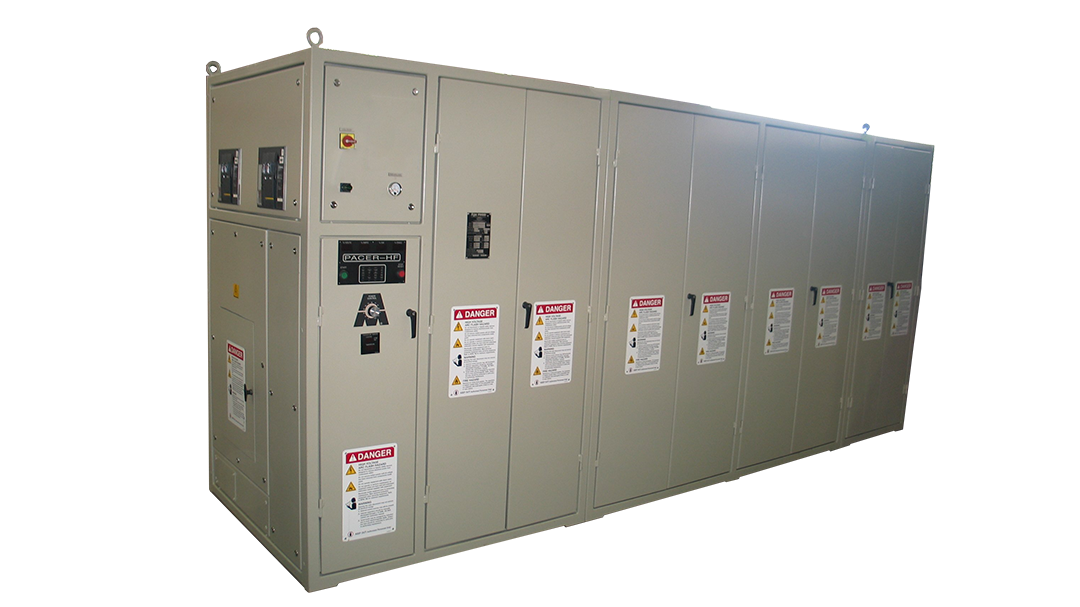 Advanced, Compact Induction Heating Coils
A strong magnetic field is generated by passing high current through the induction coil. Our induction heating coils are specifically designed to heat the strip material to the precise temperature needed for the application. Our engineers determine the ideal design based on specific customer requirements, ensuring optimum quality and production rates.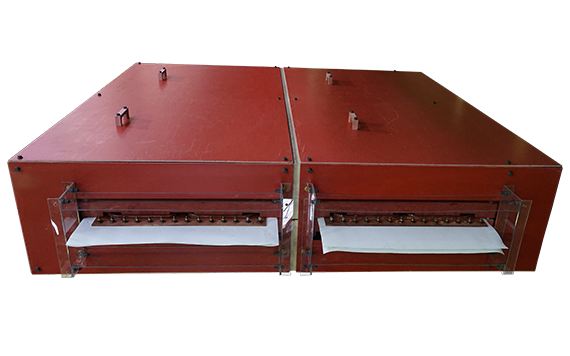 Suggested Tin Reflow Parameters
In a typical Electrolytic Tinning Line, the tinning section falls after the pickling section and before the post treatment section and exit looper. For best Tin Reflowing results, we recommend the applications that fall within the following parameters:
Material: Cold rolled annealed and tempered low carbon steel
Strip Width: Typical range between 40 mm to 1,400 mm
Strip Thickness: Typical range between 0.1 mm to 0.6 mm, but up to 1.2 mm
Process Speed: Up to 600 m/min
Temperature: Up to 275 degrees Celsius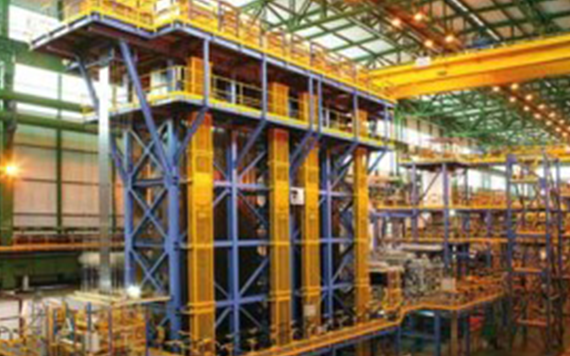 Resources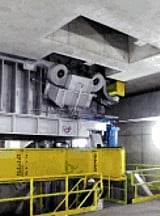 Successful Start-up of Two 350T Hot-Dip Galvanizing Pots for Automotive Line at European Steel Strip Producer
Oct 16, 2013 by Ajax TOCCO Magnethermic
Ajax TOCCO Magnethermic successfully started up the Phase Two galvanizing equipment for an automotive line at a major steel producer in Europe. Learn more.