The Pacer T Solid State, High-Frequency Power Supply
Frequency Range: 1-100 kHz
Power Range: 50-8,000 kW (8 MW)
The Pacer T is one of our most versatile power supplies. The standard IGBT transistors combine high frequency and fast switching, making this power source ideal for all induction applications.
Features & Benefits:
IGBT inverter technology
Solid state frequency conversion
Single board logic control
Built-in diagnostics
Water cooled with optional side-mount water system
Complete short circuit protection
Digital metering
Cabinet isolation for controls
Continuous power control from 1% to 110%
Under-voltage main circuit breaker trip
Internal load matching components
HMI dashboard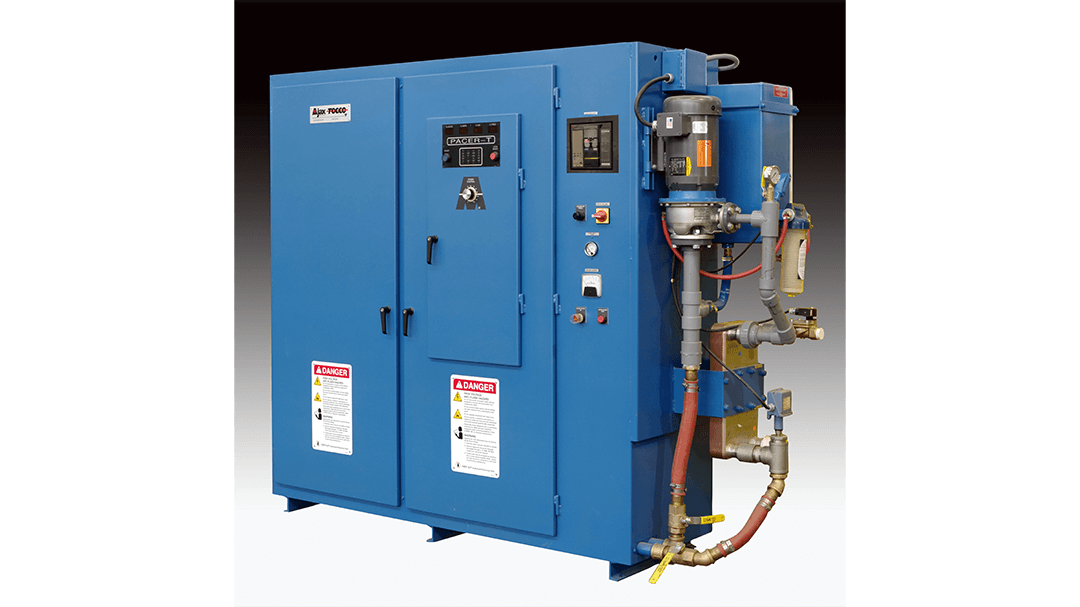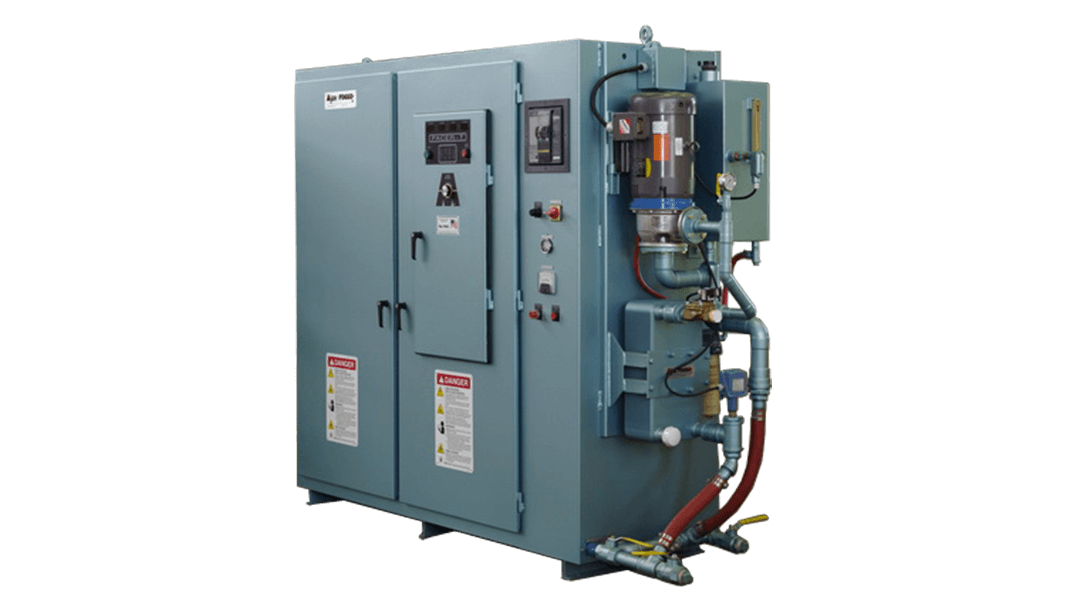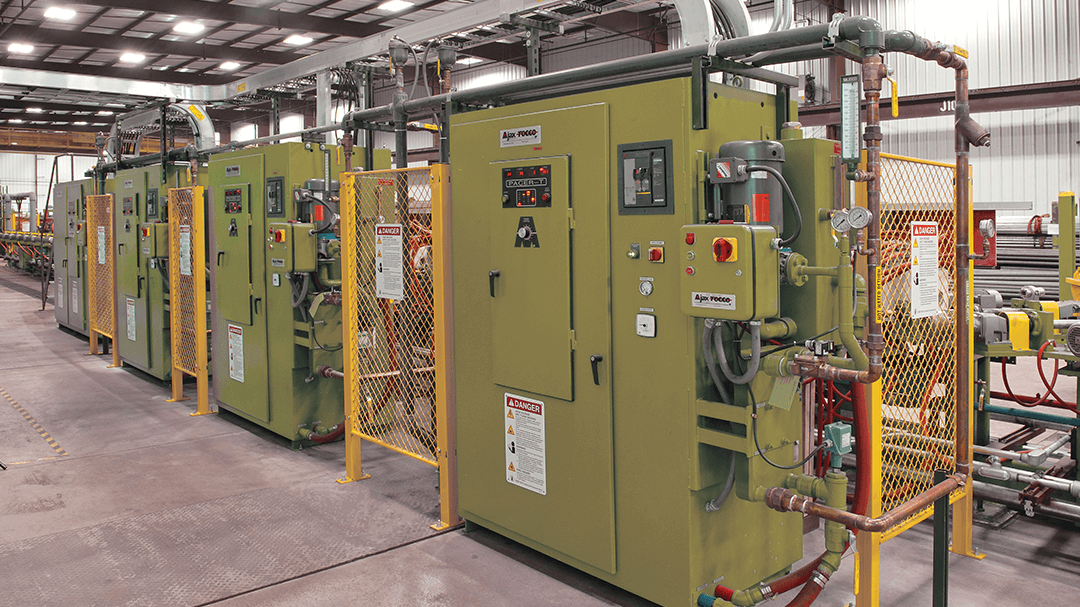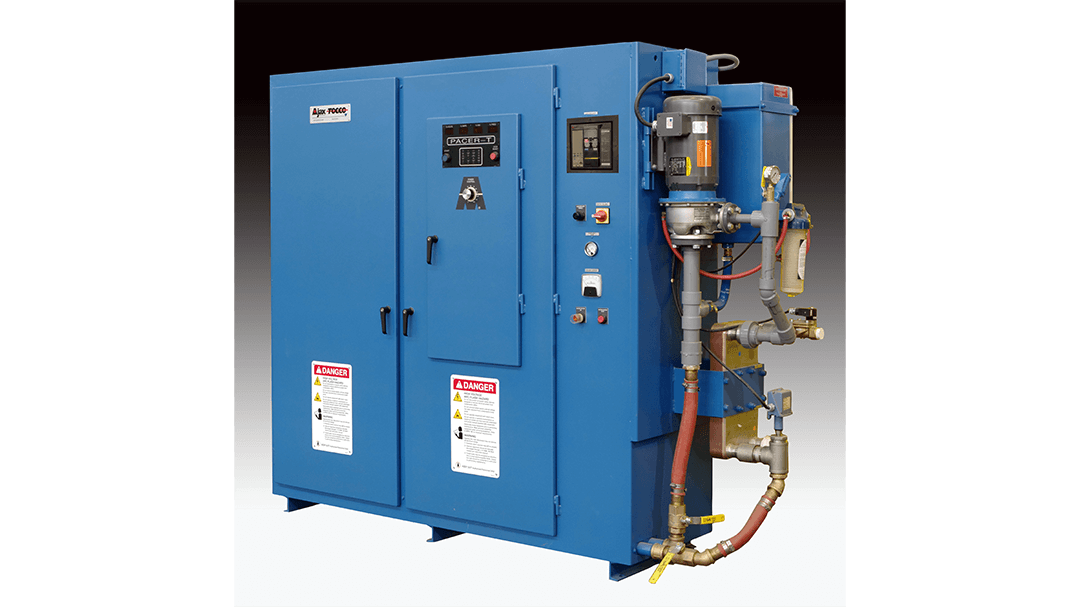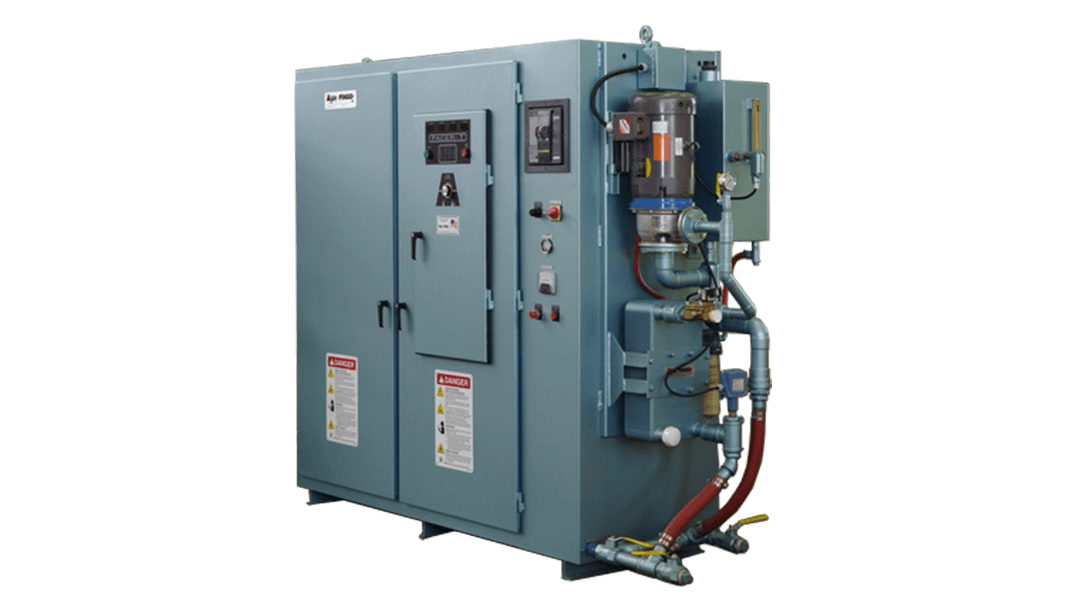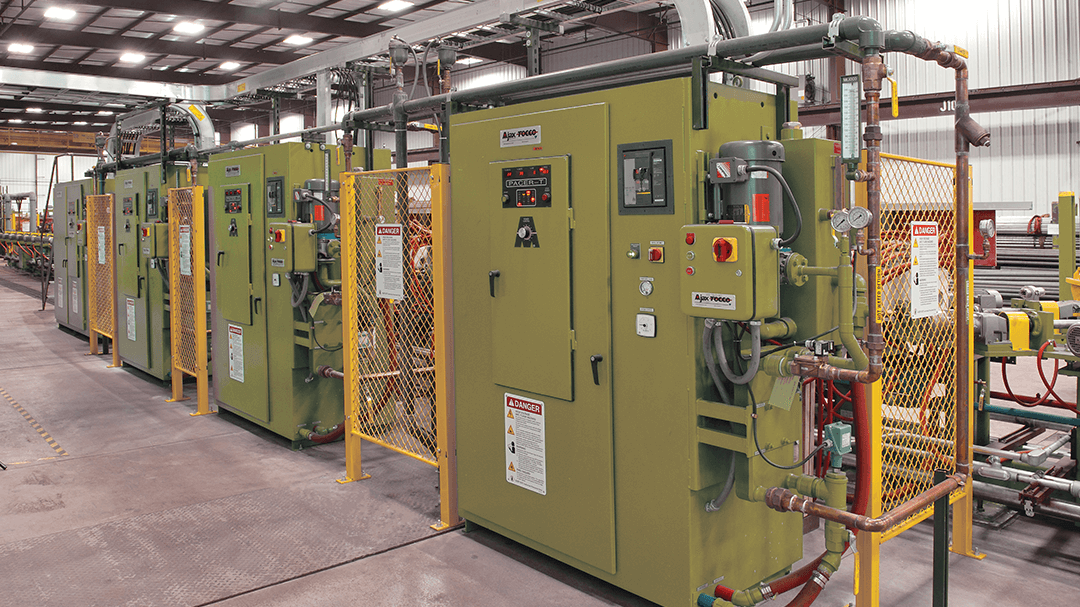 Providing Heating & Melting Solutions Since 1916
Optional Side-Mounted Water Supply
The optional side-mount water supply features all non-ferrous components with a self-contained pump and motor and a high-efficiency heat exchanger that ensures high-quality water is fed to the critical components.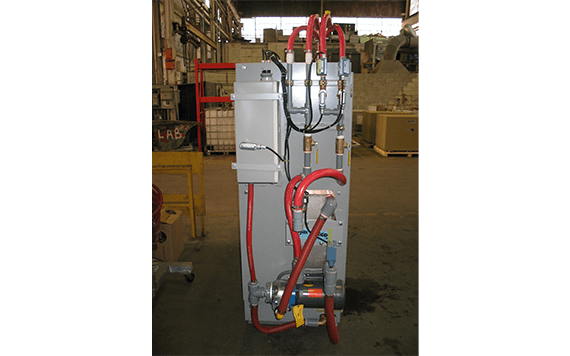 Touchscreen Diagnostics
The touchscreen display allows for convenient monitoring and helpful troubleshooting steps.
Optional water path temperature monitoring is available.