Frequency Range: 100-450 kHz
Power Range: 80-1,000 kW (1 MW)
The Pacer RF power supply is the solid state solution for RF induction applications.
Features & Benefits:
High-efficiency solid state frequency conversion
All-digital, single-board logic control
Industrial Ethernet IP capable
MOSFET inverters
Fiberoptic gate driver
Built-in diagnostics
Nonferrous internal water piping
Digital metering of output kW, volts, amps, and frequency
Control section isolated from power section with enclosed integral cabinet
Continuous power control from 10%-100%
Main circuit breaker with undervoltage trip
Internal isolation transformer and load matching capacitors
Parallel tuned output
Internal trending and data logging capabilities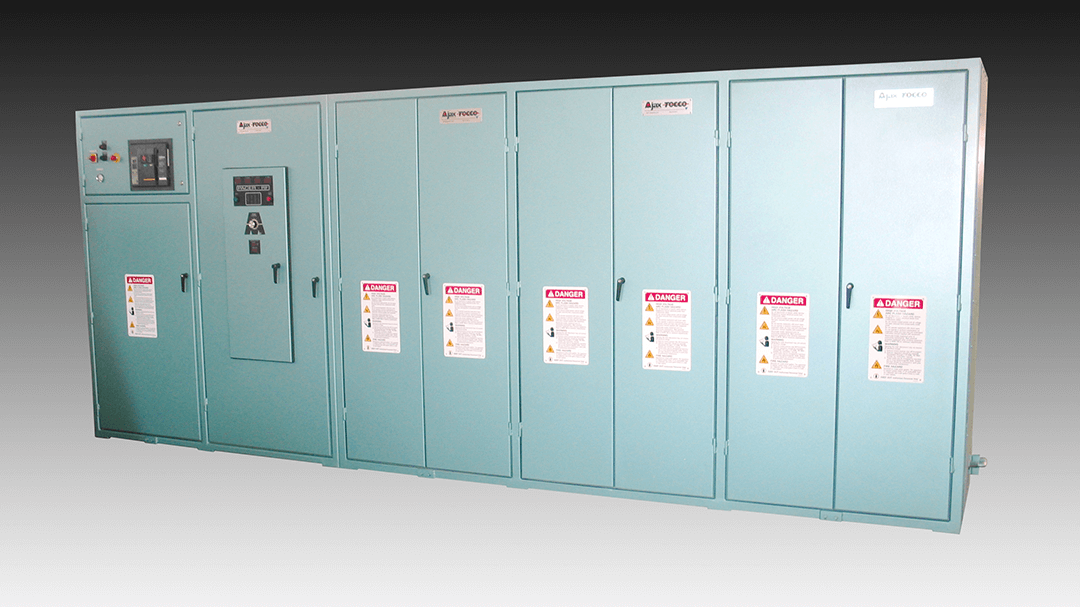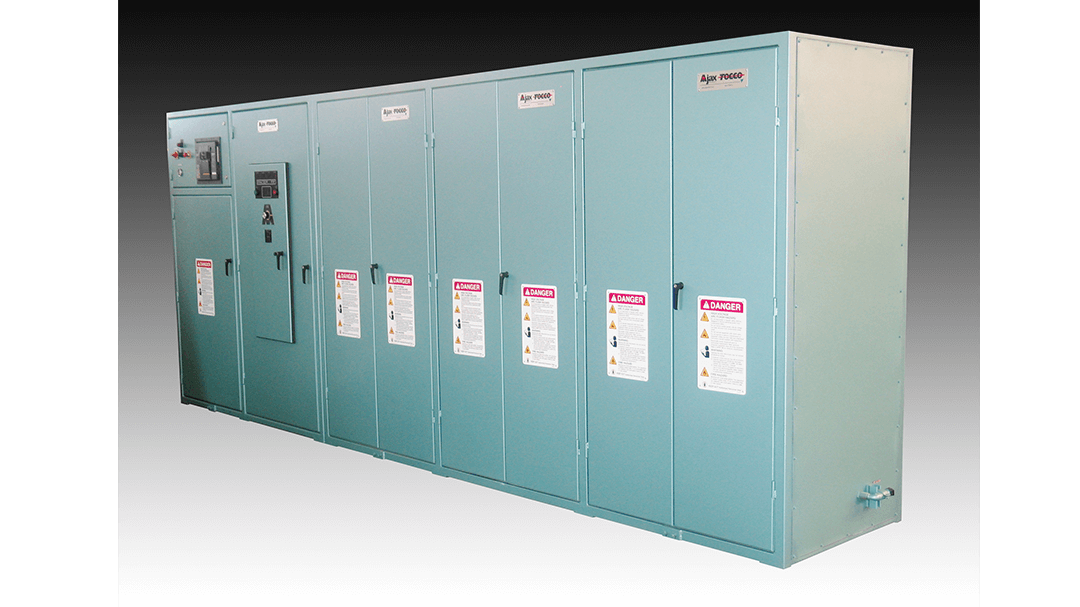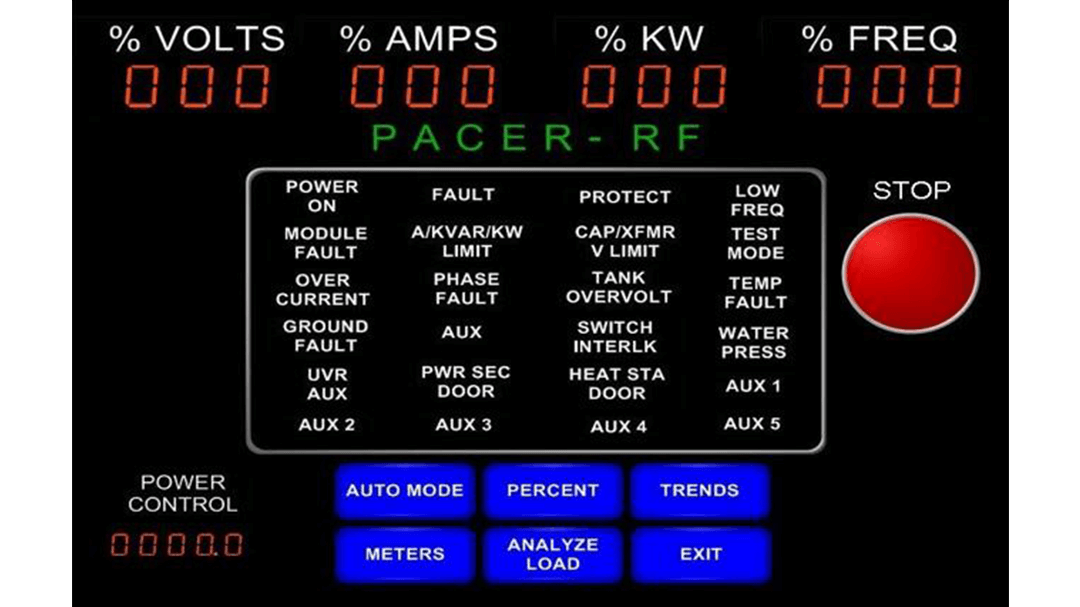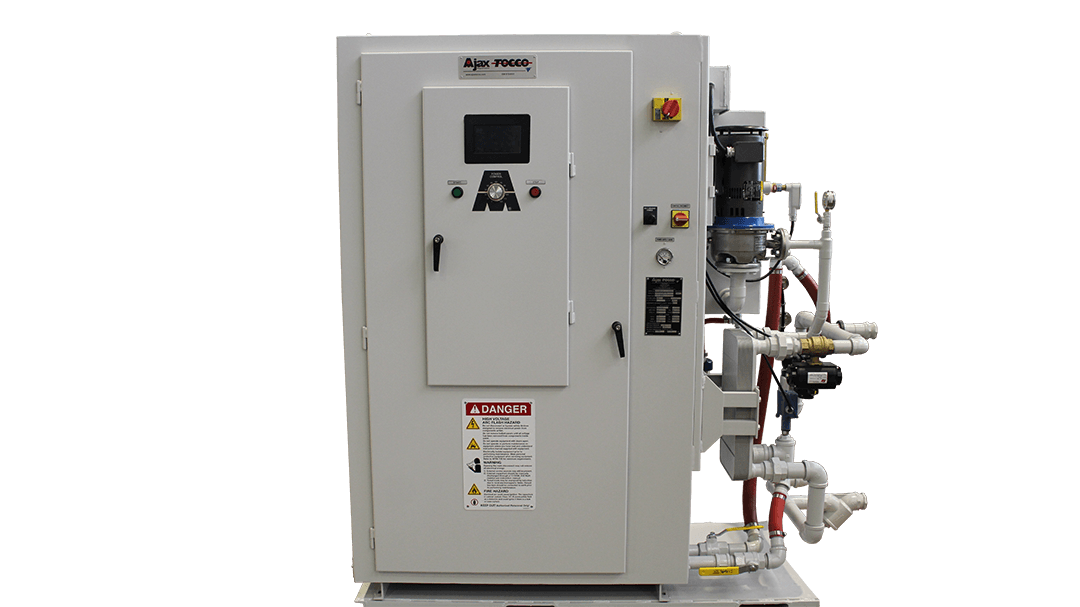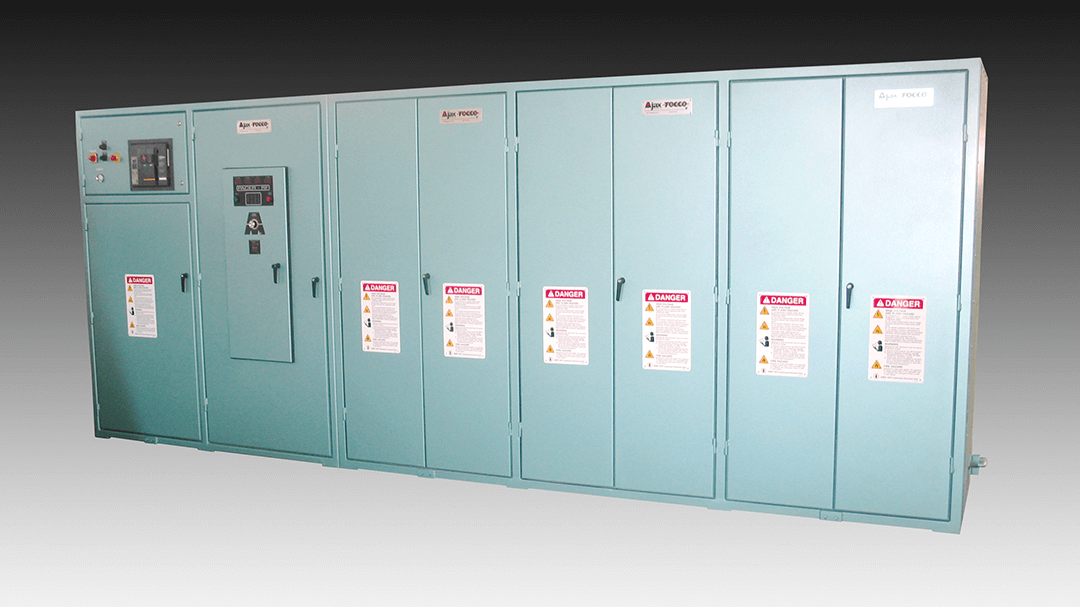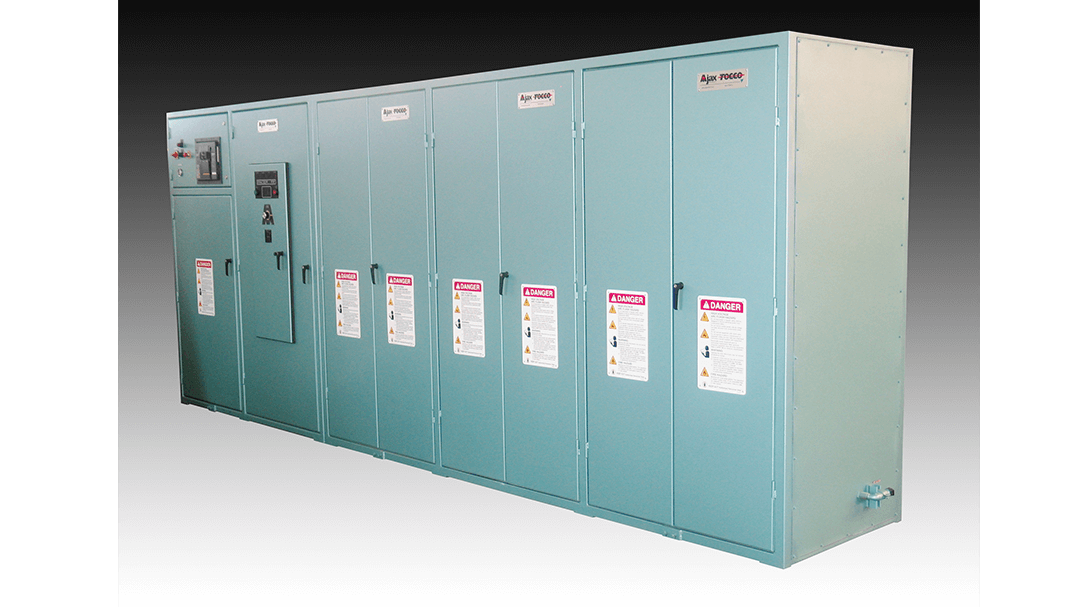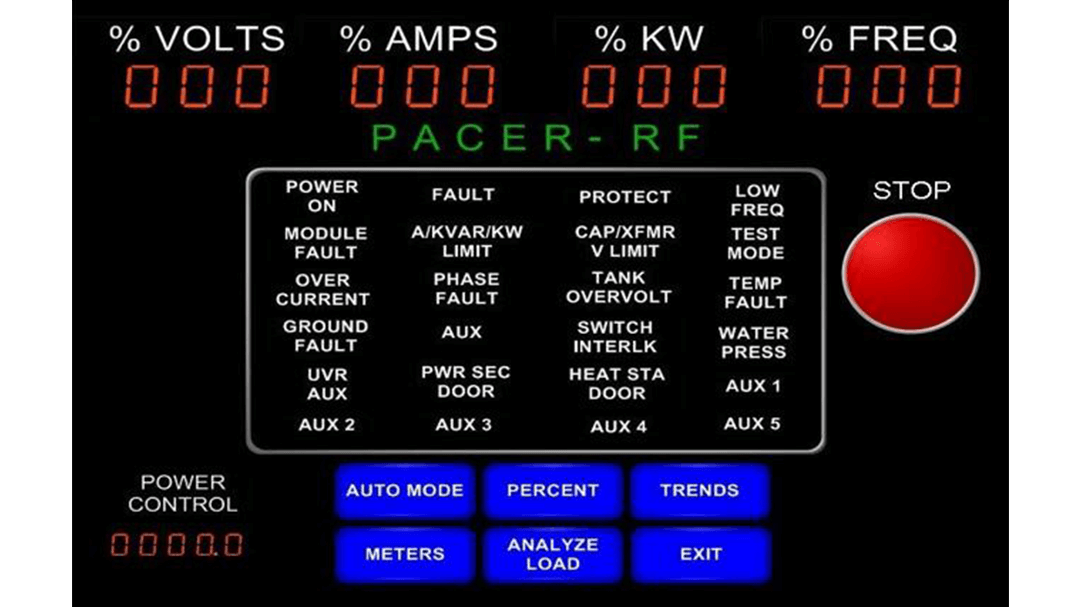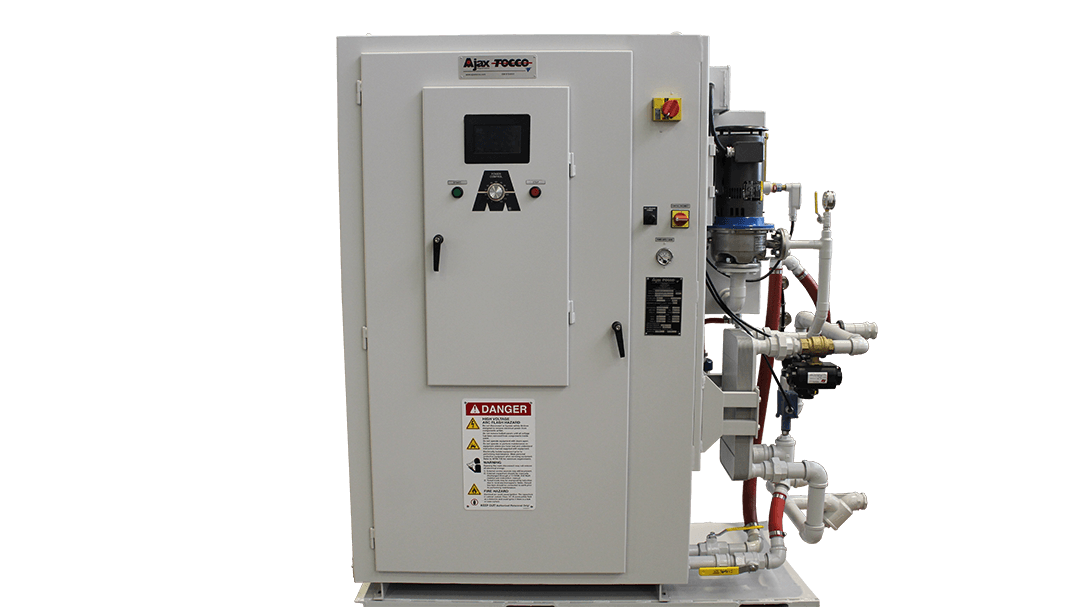 Providing Heating & Melting Solutions Since 1916
Optional Side Mounted Water Supply
The optional side mount water supply features all nonferrous components with a self-contained pump and motor and a high-efficiency heat exchanger that ensures high-quality water is fed to the critical components.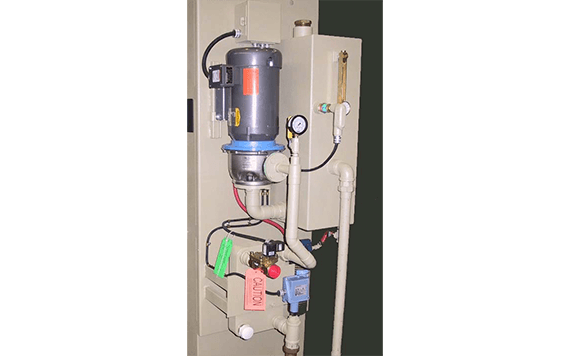 Touchscreen Diagnostics
The touchscreen display allows for convenient monitoring and helpful troubleshooting steps.
Optional water path temperature monitoring is available.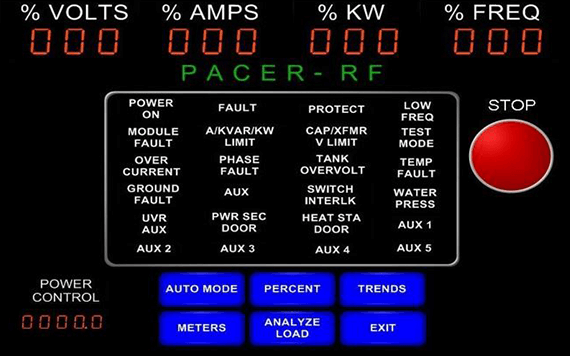 MOSFET Solid State Switching
The Pacer RF utilizes the latest in ultra-reliable solid state switching devices. MOS (Metal Oxide Silicon) FET (Field Effect Transistor) technology offers a power transistor with relatively high voltage, high current, and very fast switching speeds.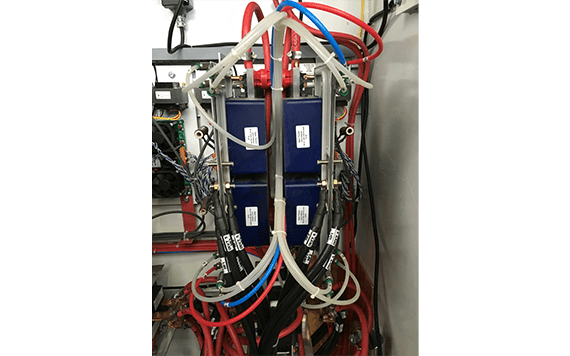 Isolated Cabinet Design
The power supply is designed to isolate the logic board, keeping it separate from any water or electrical failure in the power circuit, dramatically increasing board life and greatly reducing maintenance.