Pacer RF Compact Power Supply
Pacer RF Compact Power Supply
Frequency Range: 100-450 kHz
Power Range: 20 kW and 40 kW
The Pacer RF power supply is the solid state solution for RF induction applications. This frequency range is ideal for heating products such as small diameter wire, thin wall tubing/sheet, shallow case hardening, etc.
Features & Benefits:
Efficient, precision heating
Reduction in energy consumption
Compact, rugged, dependable in harsh
industrial environments
State-of-the-art power conversion technology
Ultimate load matching flexibility
Internal trending and data logging
Conservative 100% duty cycle rating
Minimal water consumption and highly efficient power circuit to
minimize water cooling requirements
Automatic load frequency tracking with a generous tuning
High resolution, all-digital logic
100-450 kHz frequency range – ideal for heating small diameter
wire, thin wall tubing/sheet, shallow case hardening, etc.
Transformer isolated output
Internal load matching components for a reduced footprint and
simplified installation window for little or no user required load matching adjustments
Optional compact remote capacitor banks for remote mounting
the heating coil up to 25 ft. away from the power supply
CE certification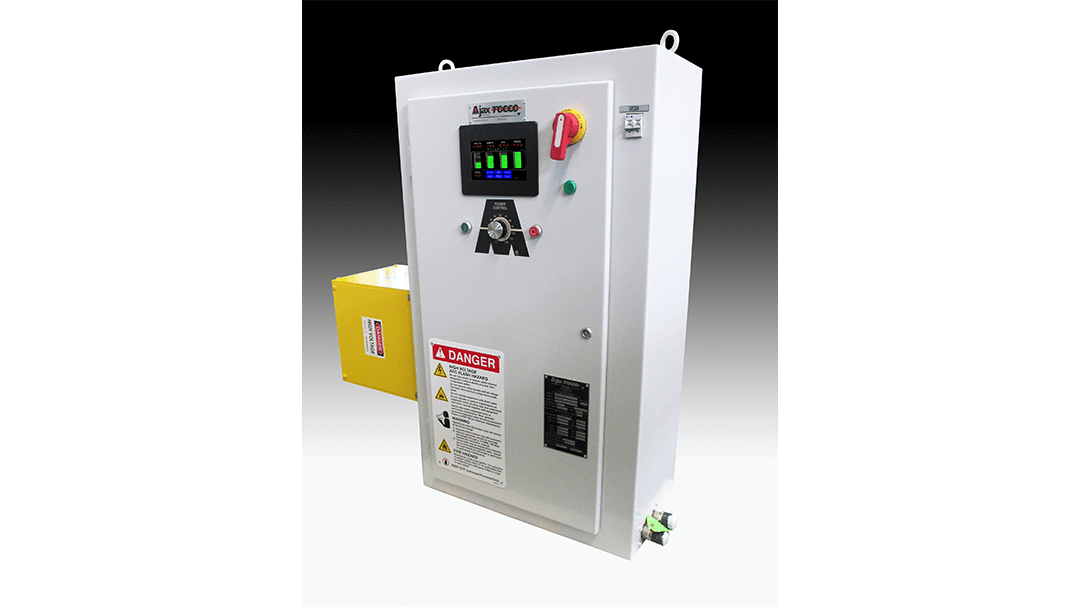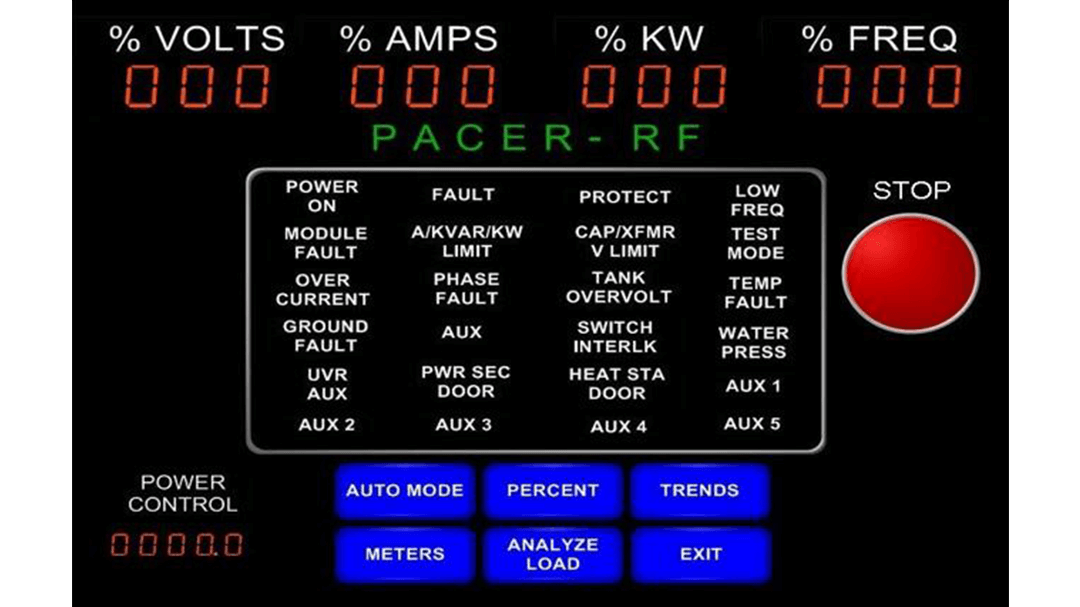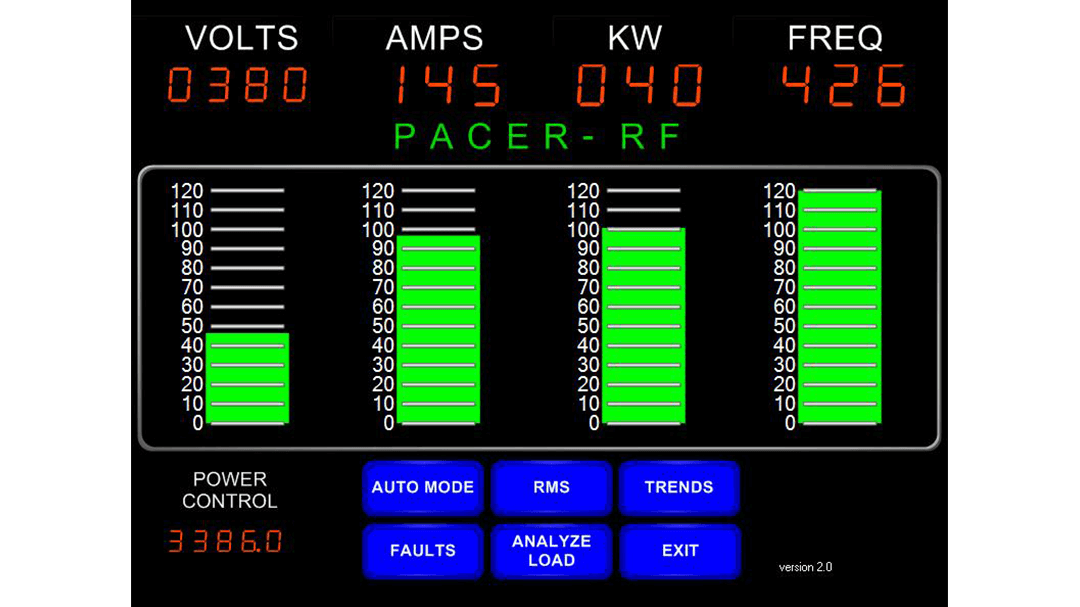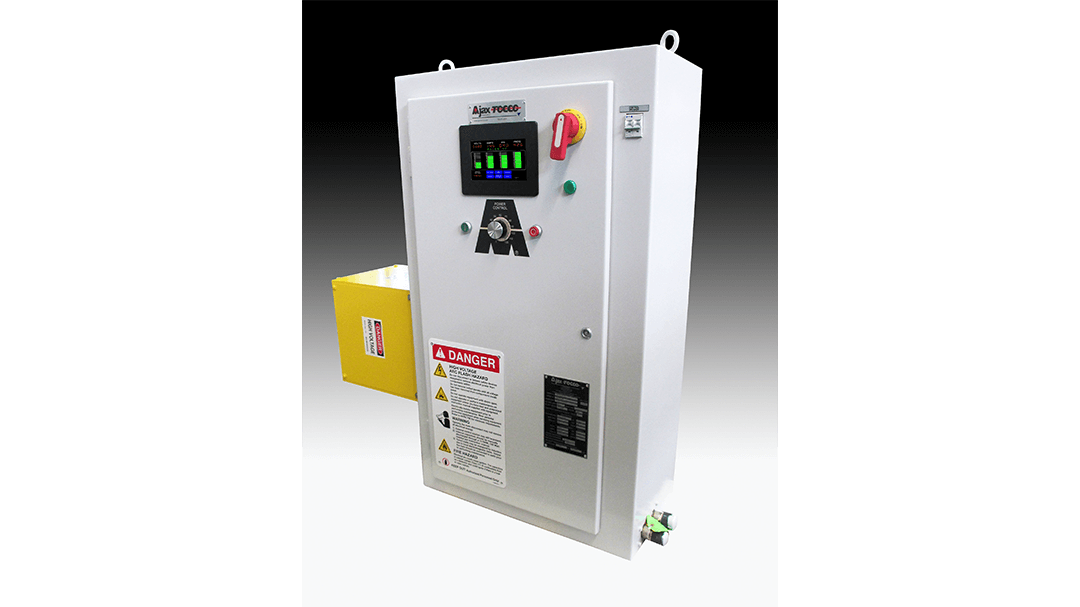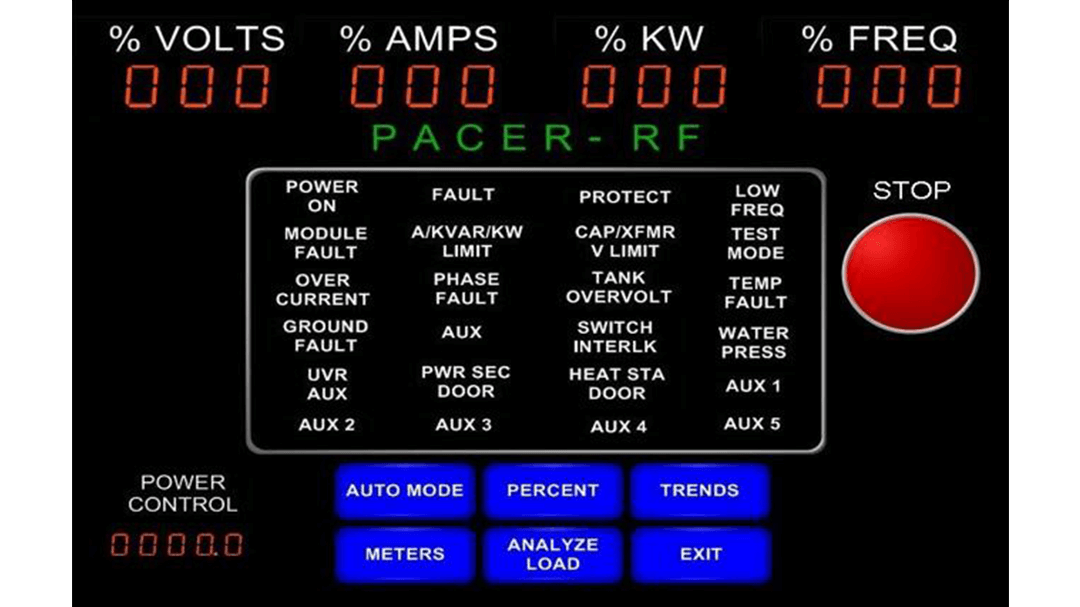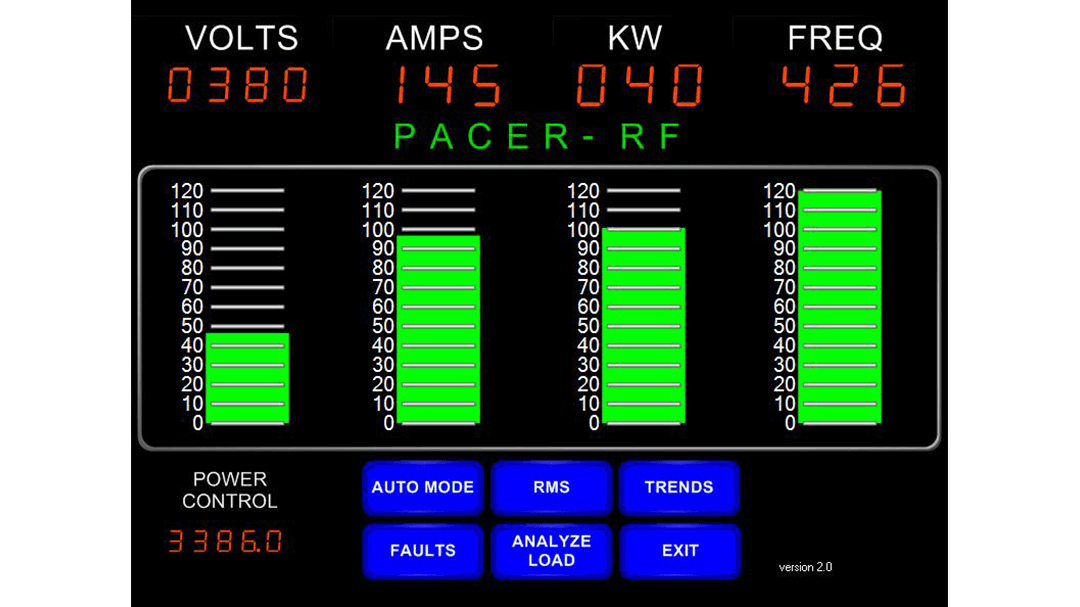 Providing Heating & Melting Solutions Since 1916
Optional Side Mounted Water Supply
The optional side mount water supply features all nonferrous components with a self-contained pump and motor, and a high efficiency heat exchanger that ensures high quality water is fed to the critical components.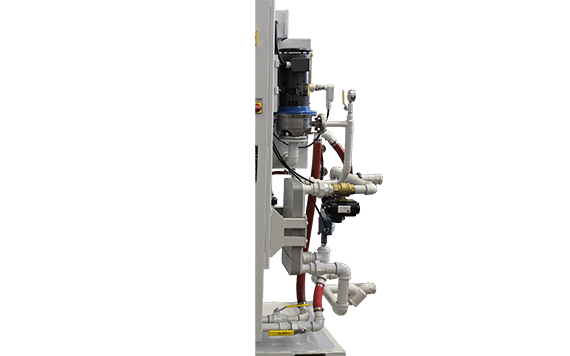 Touchscreen Diagnostics
The touchscreen display allows for convenient monitoring and helpful troubleshooting steps.
Optional water path temperature monitoring is available.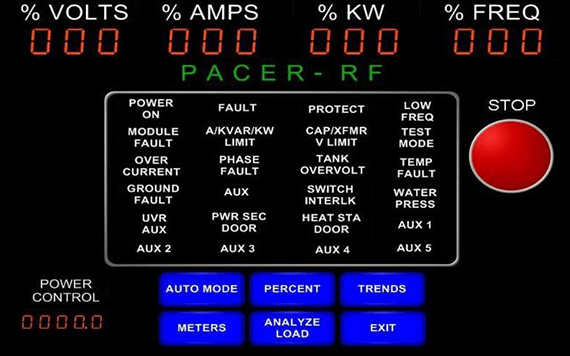 Isolated Cabinet Design
The power supply is designed to isolate the logic board, keeping it separate from any water or electrical failure in the power circuit, dramatically increasing board life and greatly reducing maintenance.