Pacer HF,
High-Frequency Power Supply
Frequency Range: 25-100 kHz
Power Range: 100-6,000 kW (6 MW)
The Pacer HF induction heating power supply represents the latest in high-frequency inverter technology. The wide conductance window and wide frequency range make this unit the most user-friendly and versatile induction heating power supply on the market.
Features & Benefits:
IGBT Inverter Technology
*MOSFETS used for higher frequency
High-efficiency solid state frequency conversion
Single board logic control system simplifies maintenance
Built-in diagnostics
Water cooled with optional side-mount water system
Main circuit breaker includes under-voltage trip
Complete short circuit protection
Digital metering of output kW, volts, amps, and frequency
Tubular cabinet frame for maximum strength
Cabinet isolation of the control section from the power section for safety
Continuous power control from 3% to 110%
Internal load matching components
All-digital HMI dashboard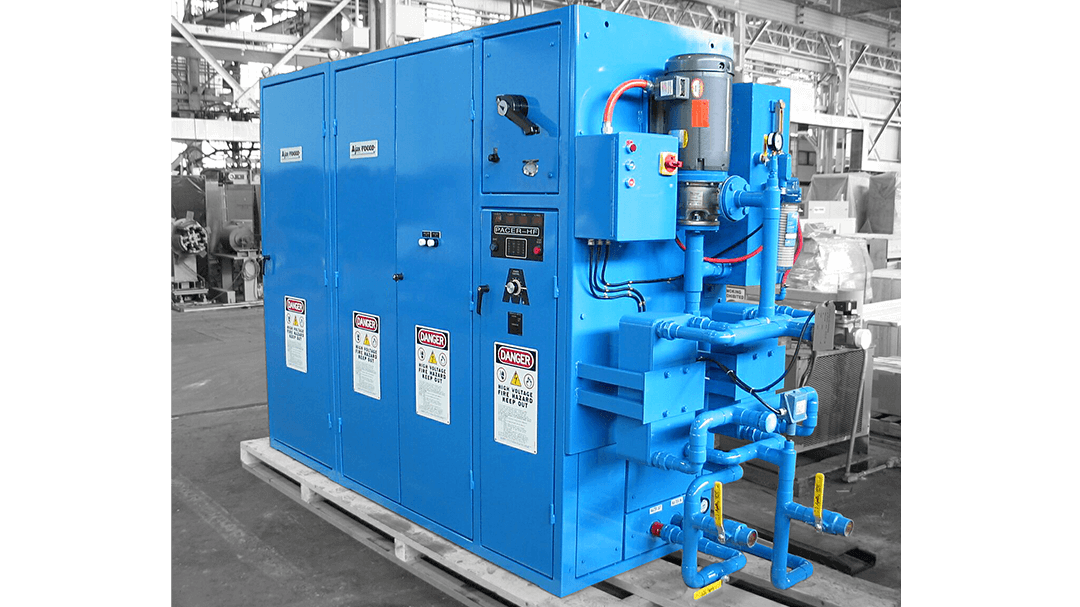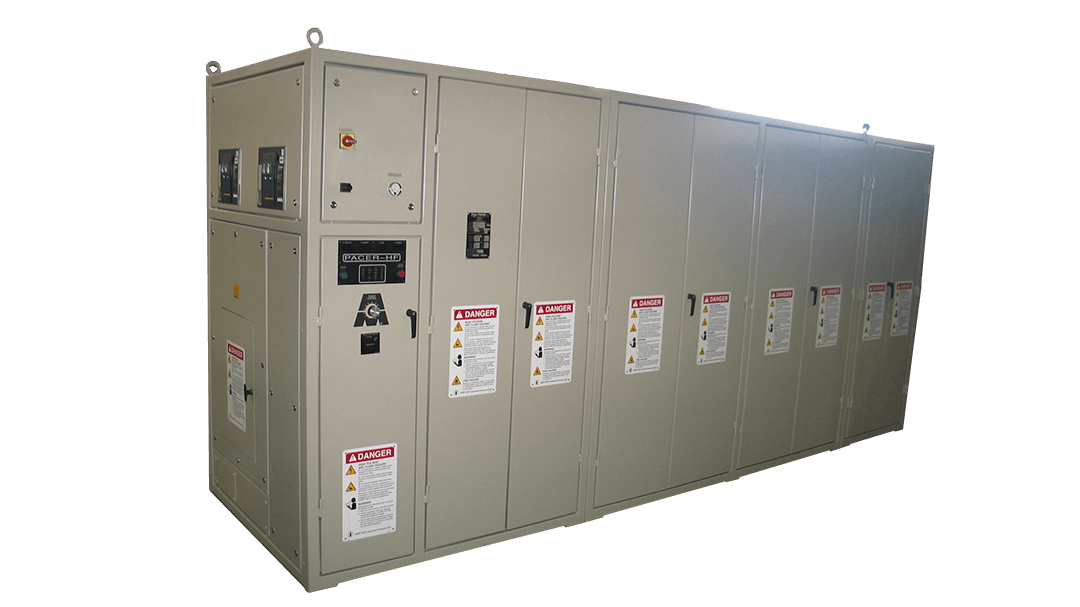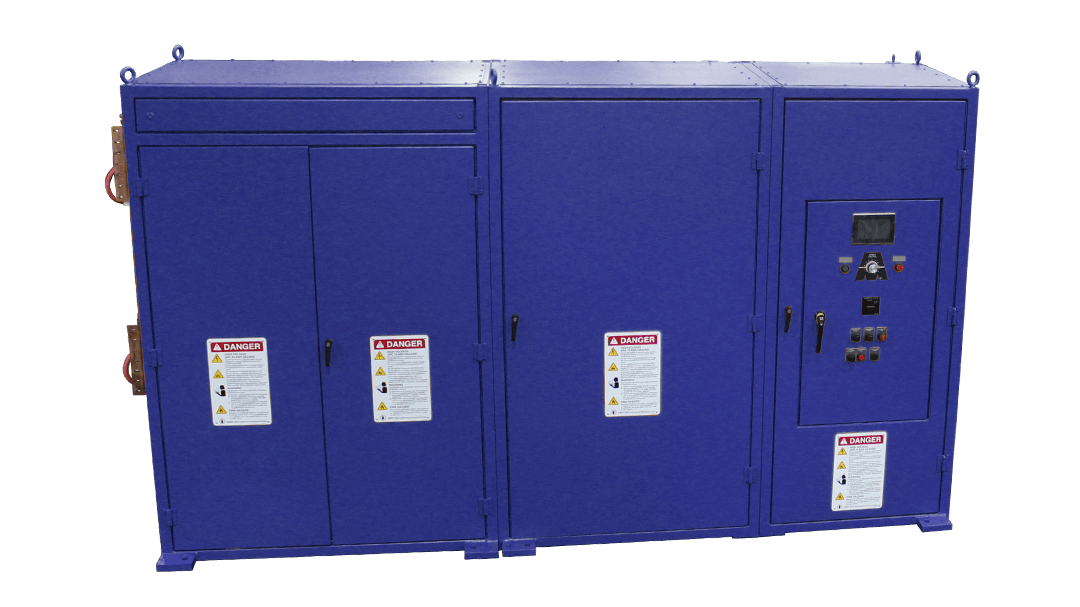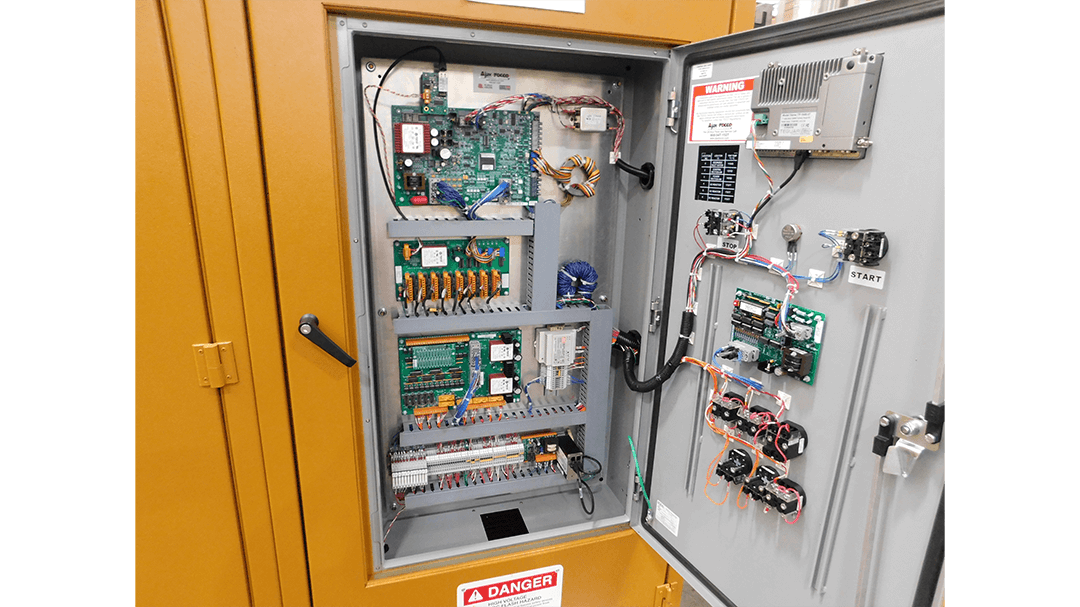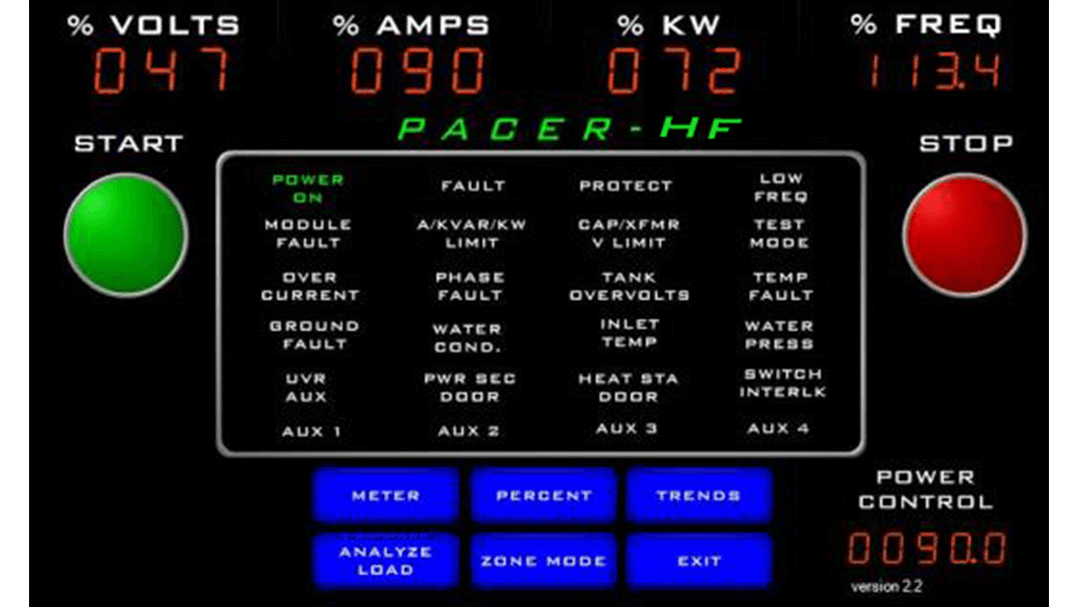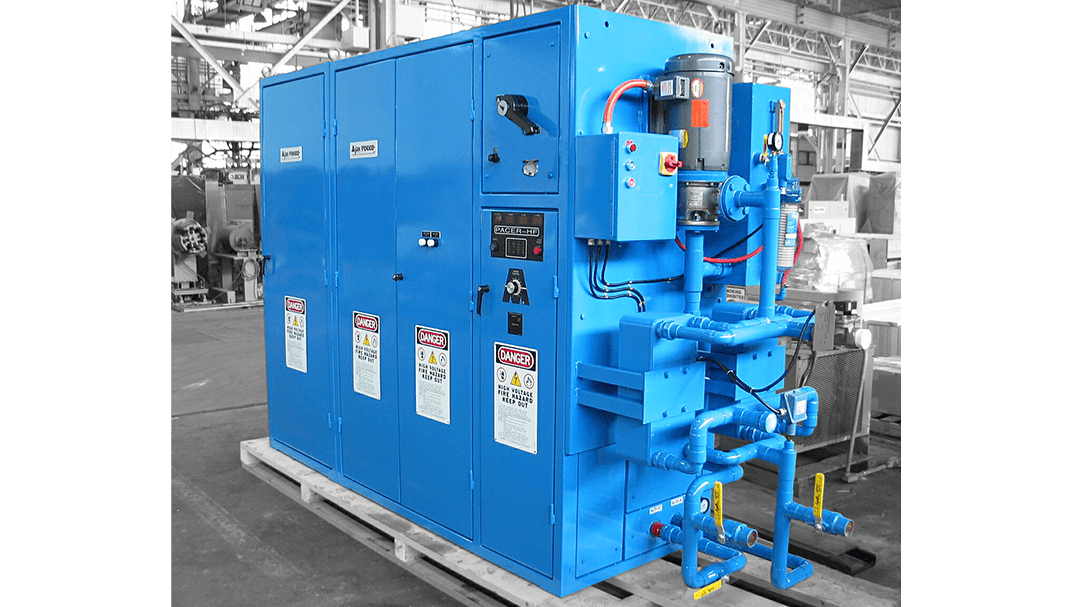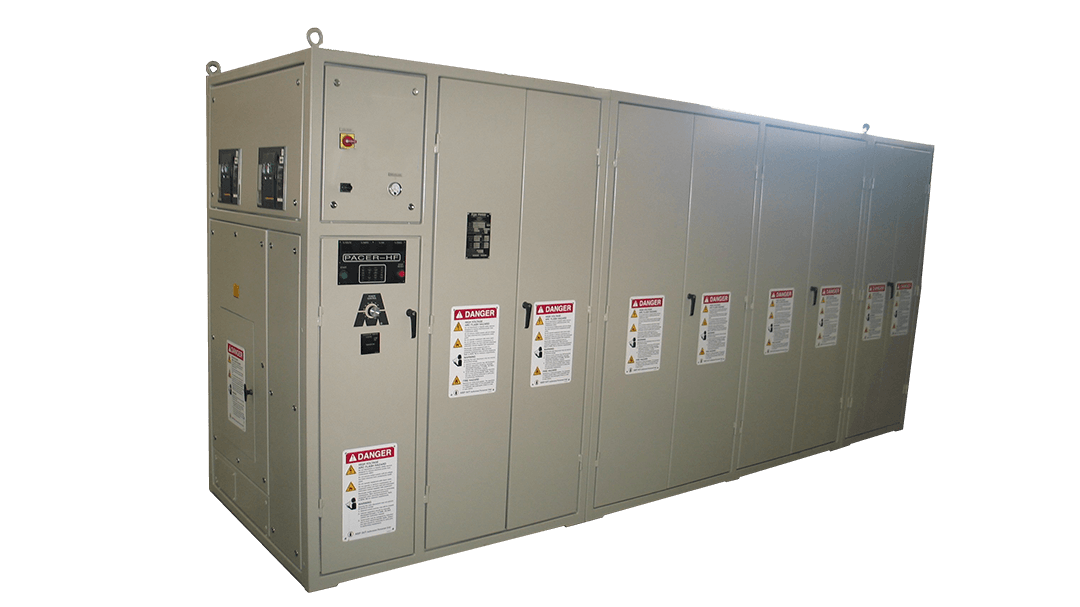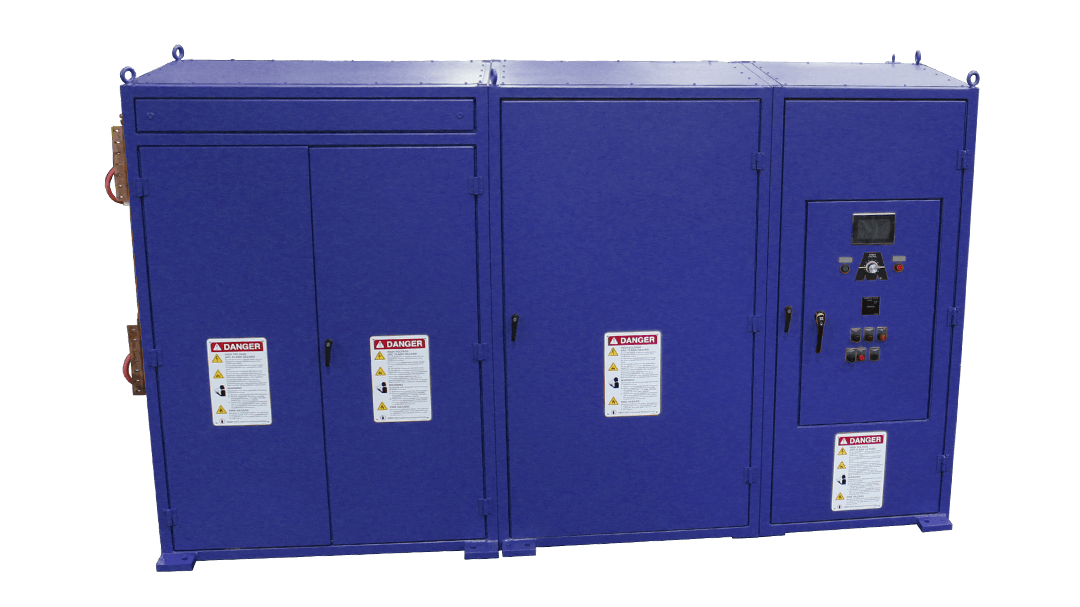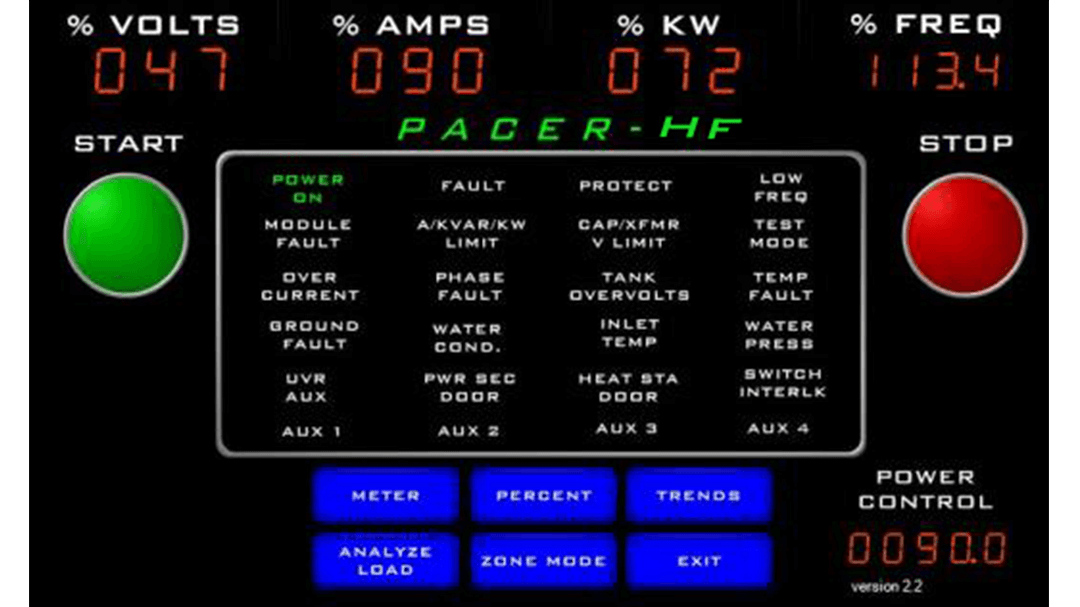 Providing Heating & Melting Solutions Since 1916
Optional Side-Mounted Water Supply
The optional side-mount water supply features all non-ferrous components with a self-contained pump and motor and a high-efficiency heat exchanger that ensures high-quality water is fed to the critical components.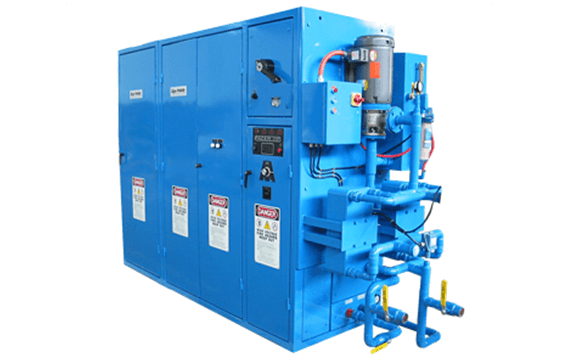 Touchscreen Diagnostics
The touchscreen display allows for convenient monitoring and helpful troubleshooting steps.
Optional water path temperature monitoring is available.