PowerForge Induction Heater
The Ajax TOCCO PowerForge design integrates the entire induction system, including the water-cooling system, onto a common base for a quick, efficient installation that conserves floor space. Whether you need 500 lbs per hour or 12,000 lbs per hour, heating billets or bar ends, Ajax TOCCO has over 100 years of experience providing systems that meet your requirements for maximum efficiency.
The Ajax TOCCO PowerForge is a state-of-the-art Induction Forging System that affords the best possible energy efficiency and Power Factor. Our systems are designed for energy efficiency and will save you energy dollars. We eliminate the losses associated with transformers and interconnections. Our state-of-the-art power supplies utilize the best possible energy-saving components.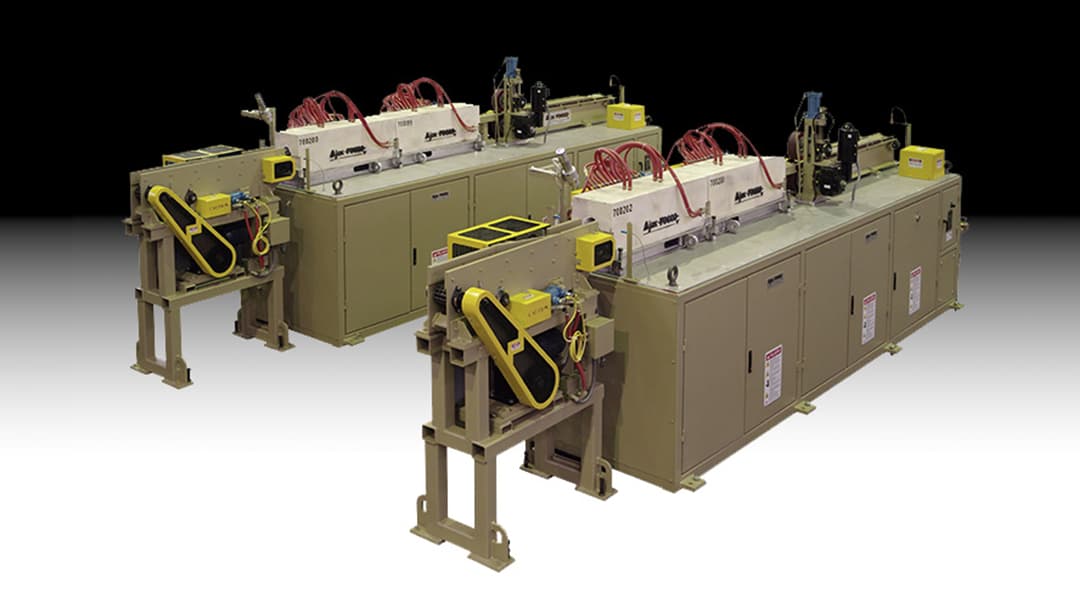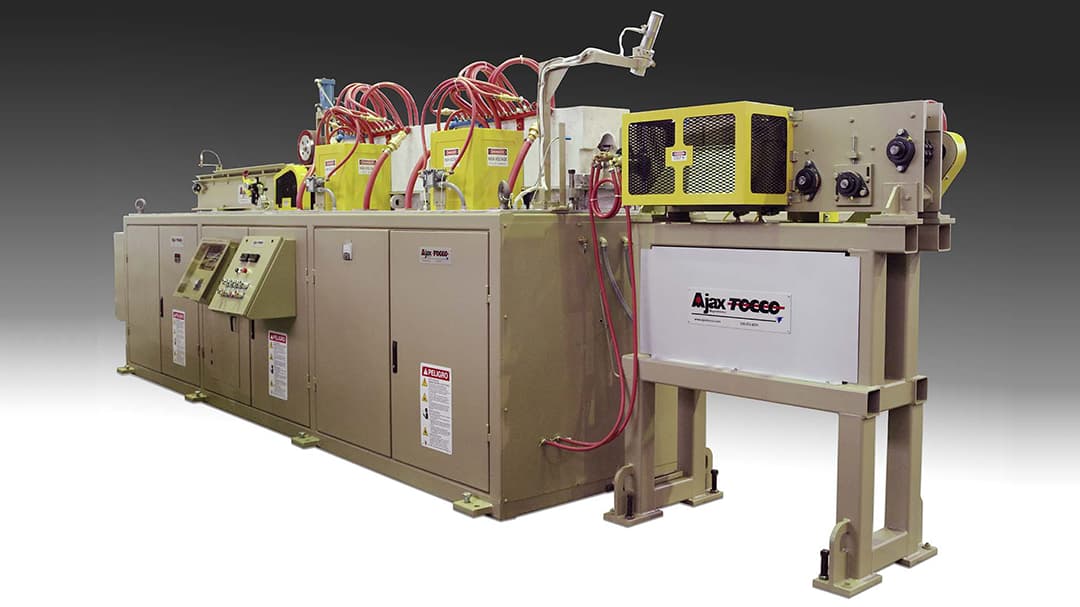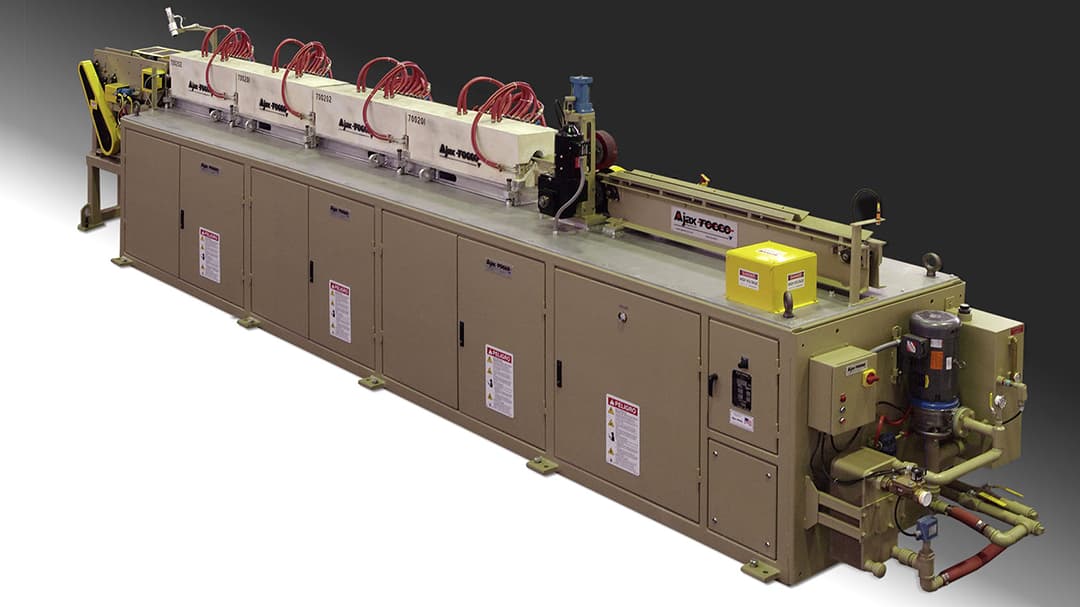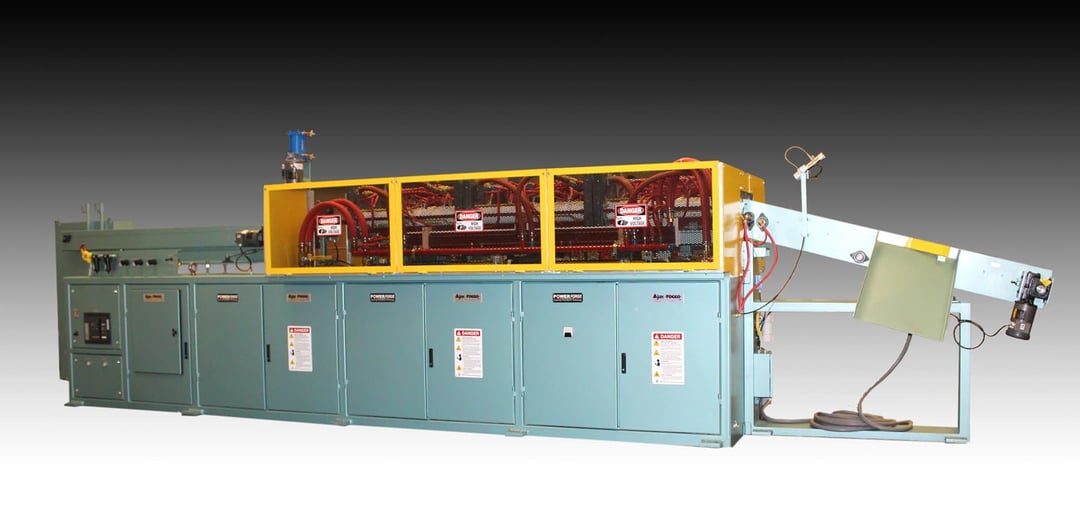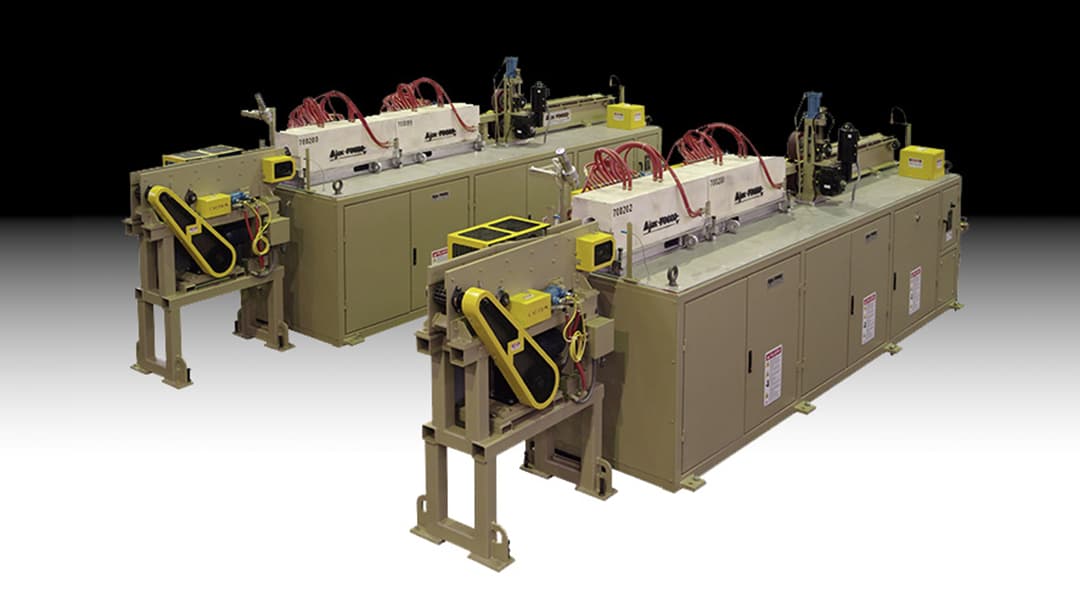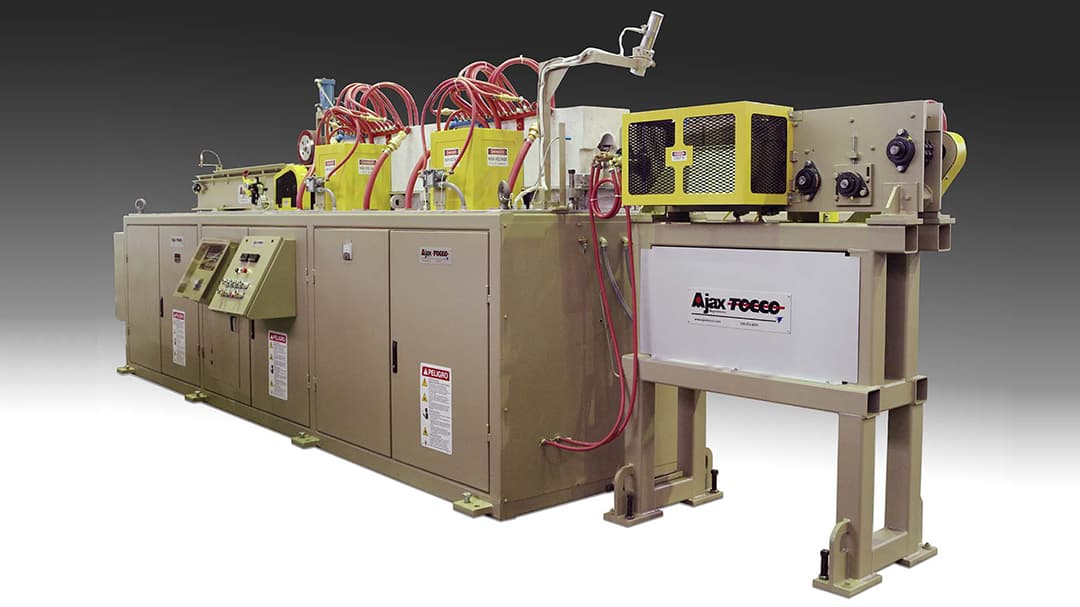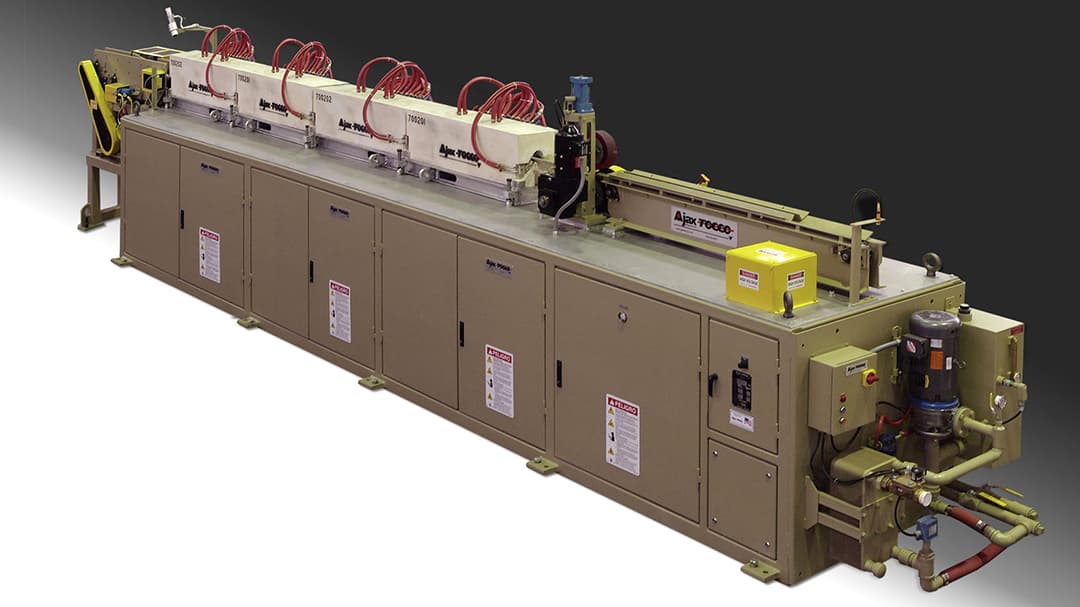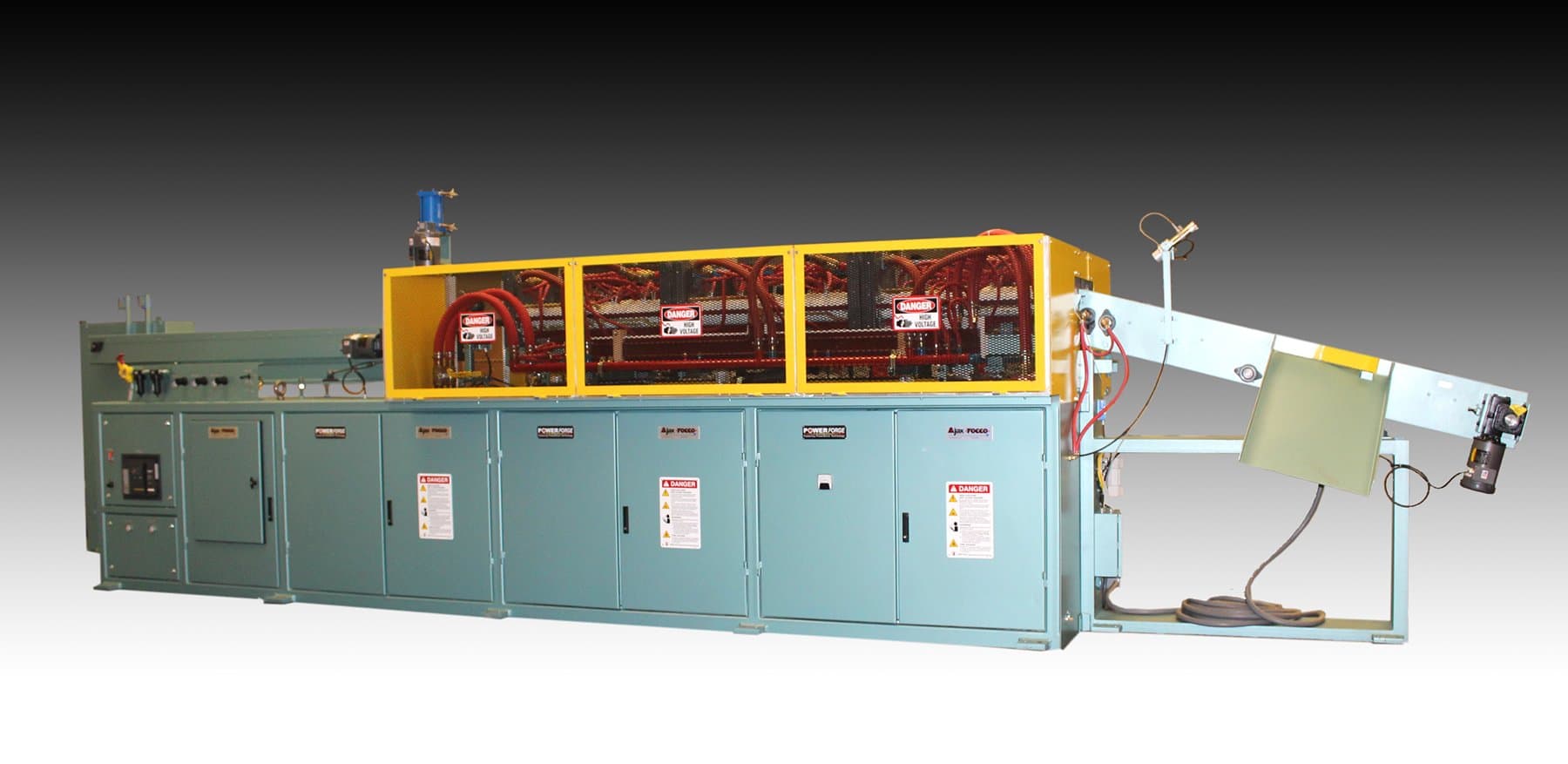 50 kW - 8,000 kW
Power Range
500 Hz – 30 kHz
Frequency Range
3 phase,
380 – 575 Vac
Input Line Voltage
Features & Benefits
IGBT PowerBlock technology
Minimal floor space requirement
Turn-key operation
Built-in heat station
Built-in power supply
Built-in pinch roll drive
Built-in exit conveyor
Quick change coil(s)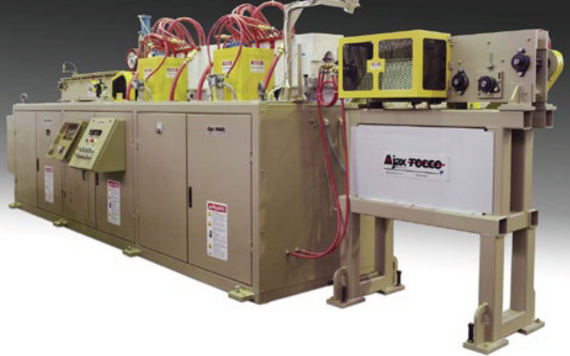 Options
Coil shuttle
Cooling water recirculating systems
Loaders/feeders
Recipe builder software control
Coil cassettes
Replacement liners
Wear rails