Fastener Manufacturing Systems
Induction Heating for Fastener Manufacturing Applications
Induction heating provides precise temperature control, rapid heating, repeatability, quality, and safety benefits, making it a preferred heating method for fastener heating applications. With more than 100 years of induction heating expertise, Ajax TOCCO provides superior solutions for new systems, spare parts, heating inductors, field service, process development, and systems integration.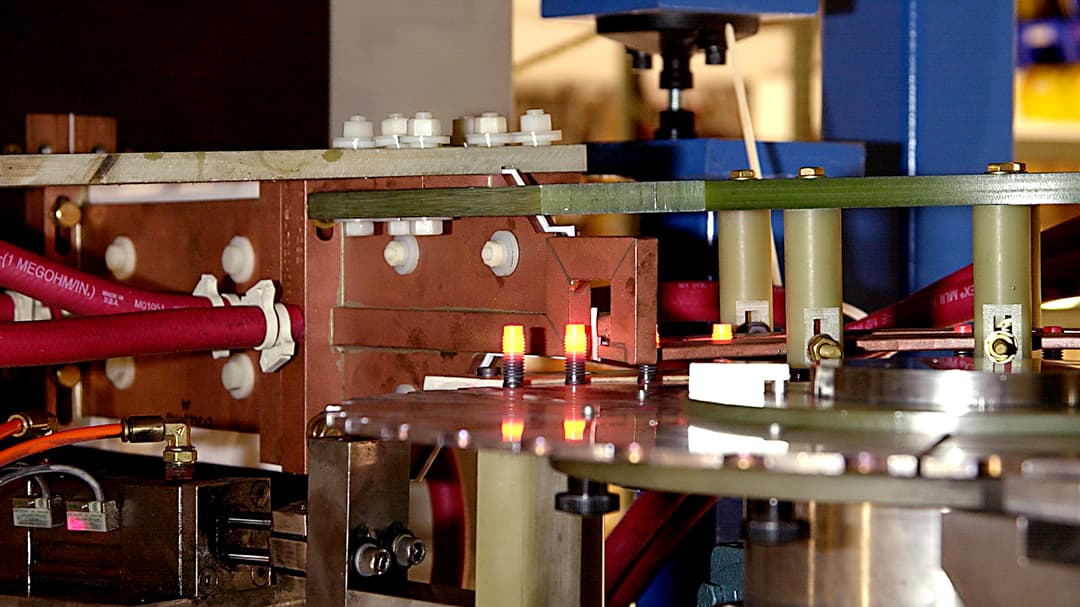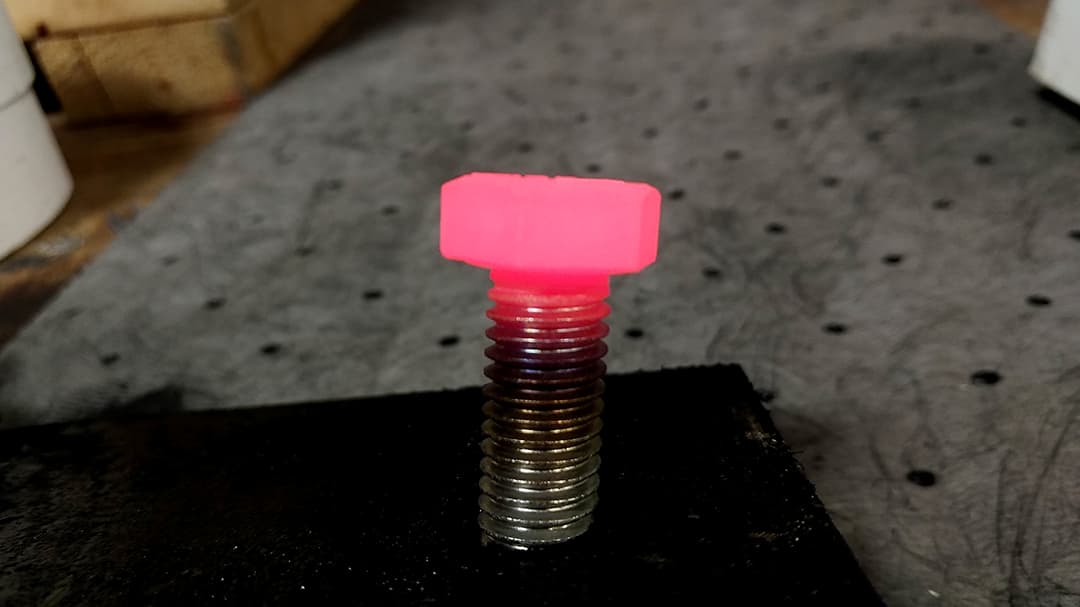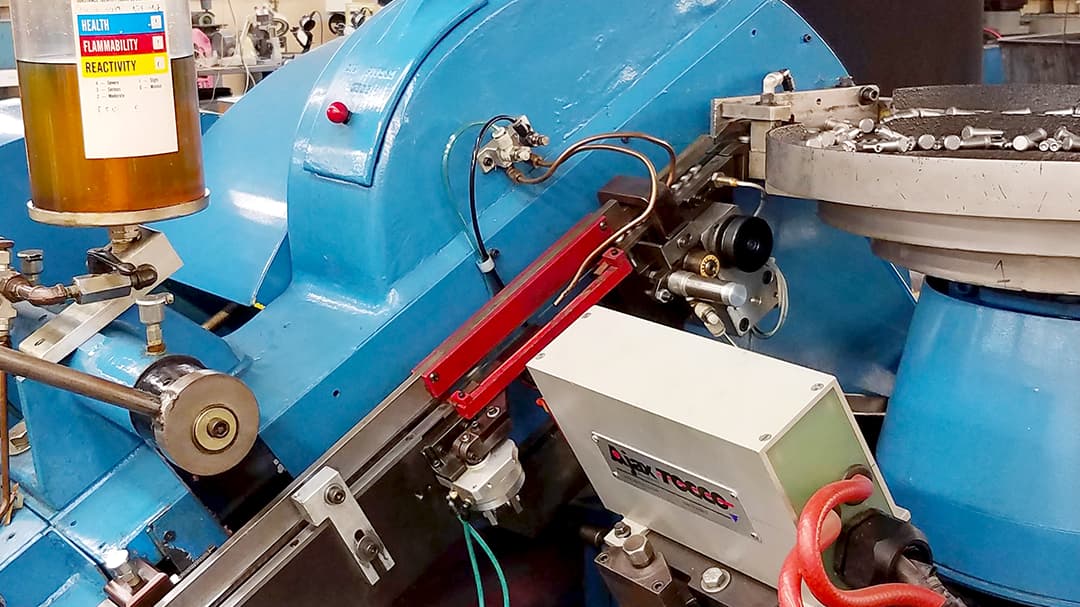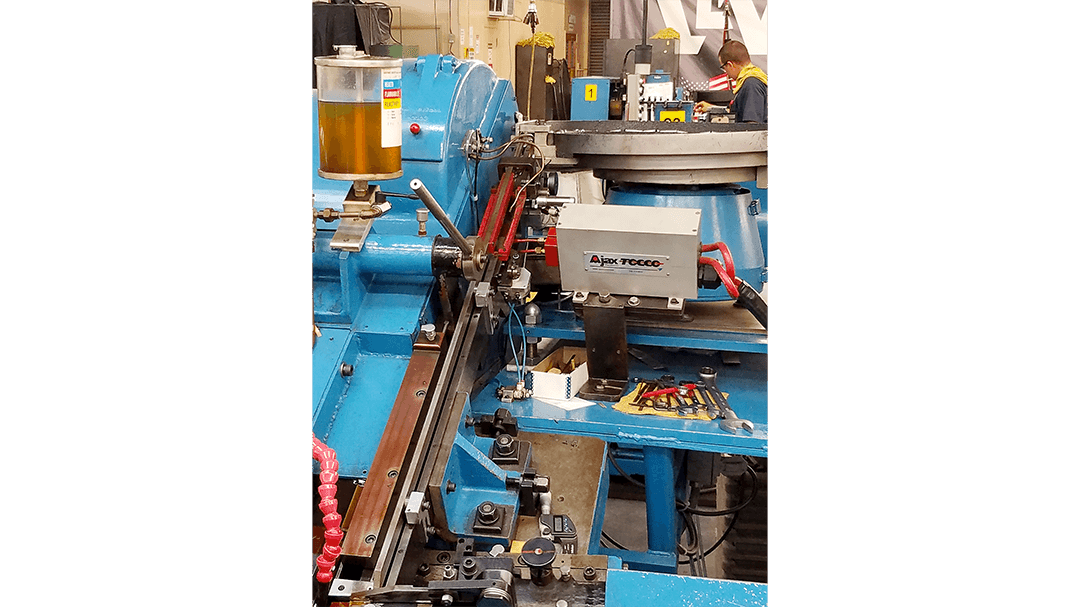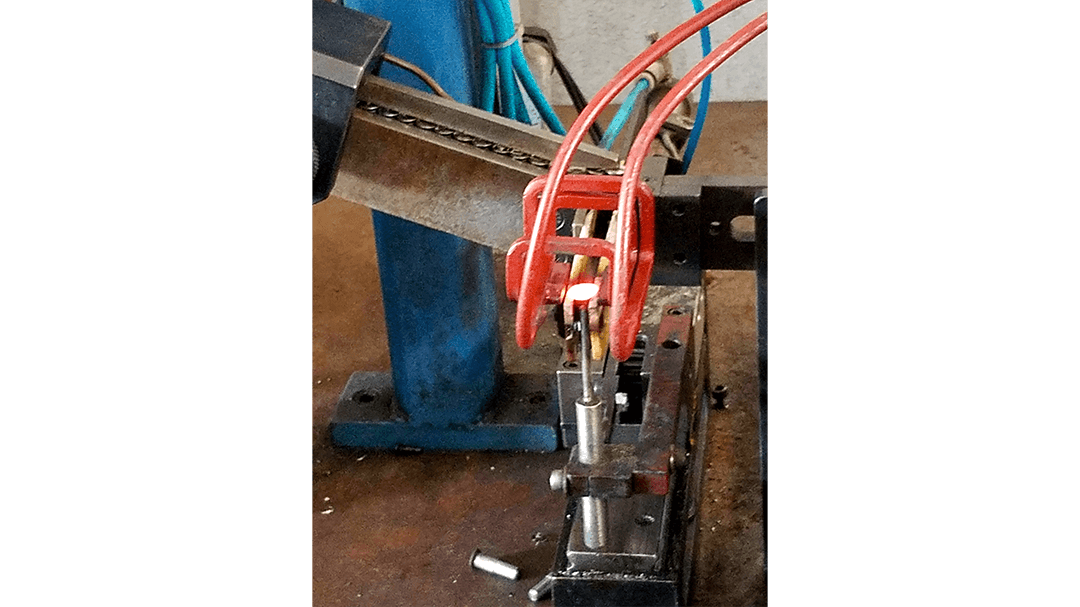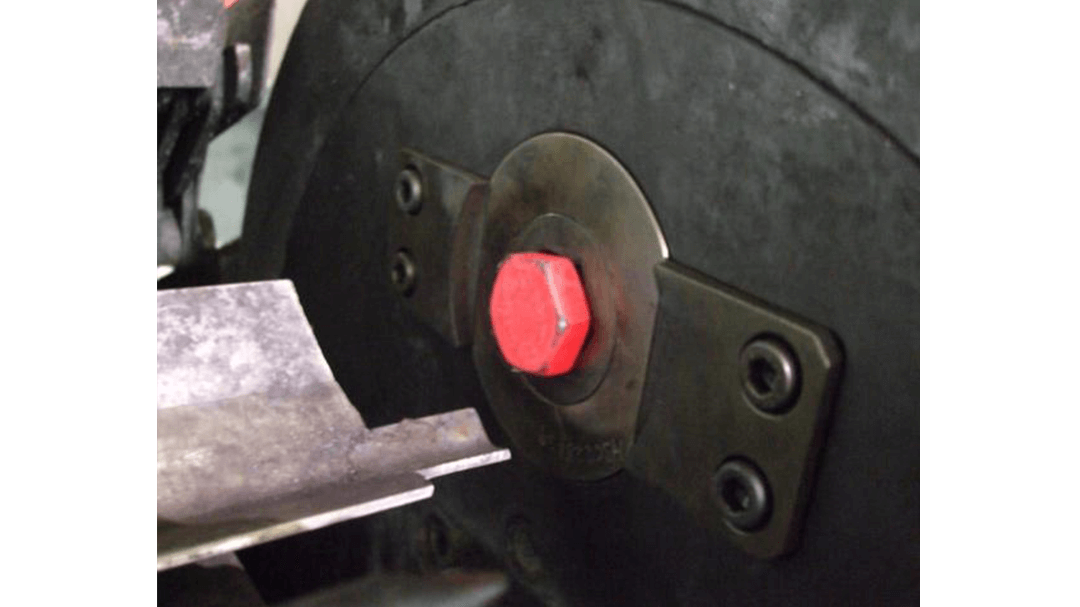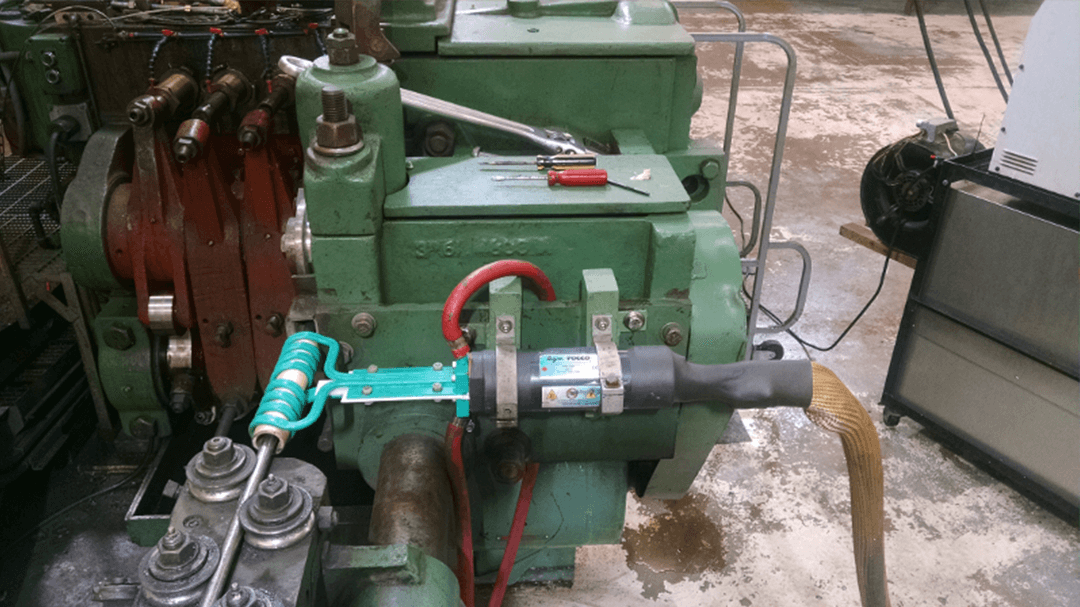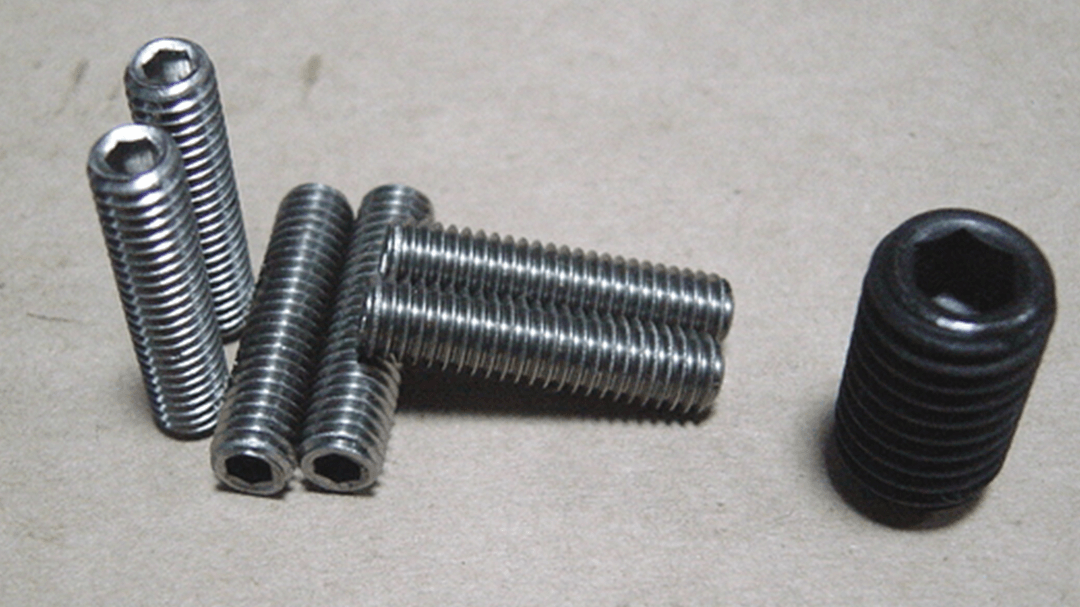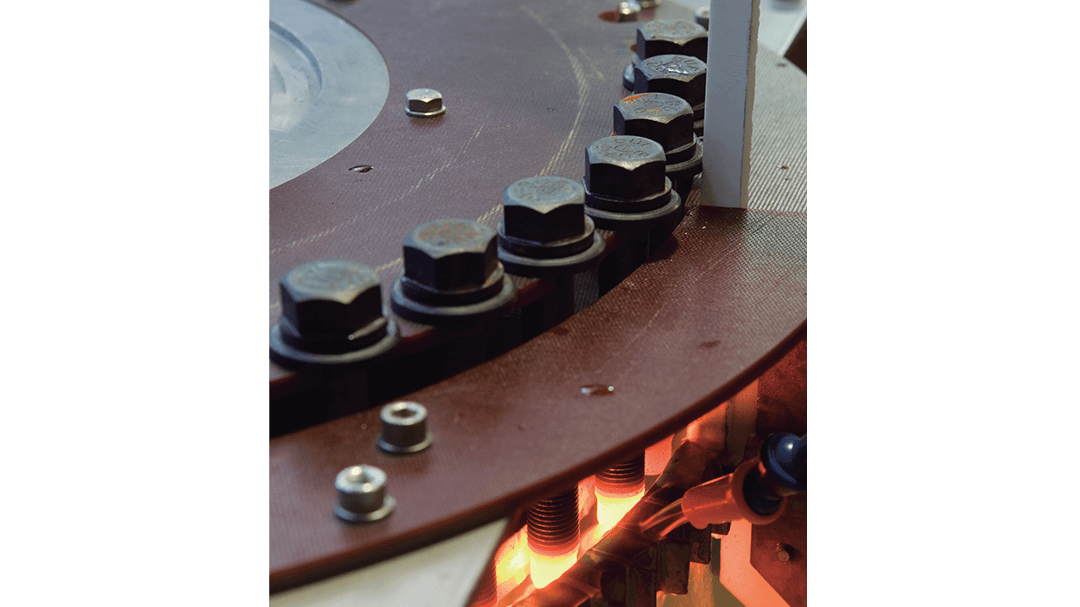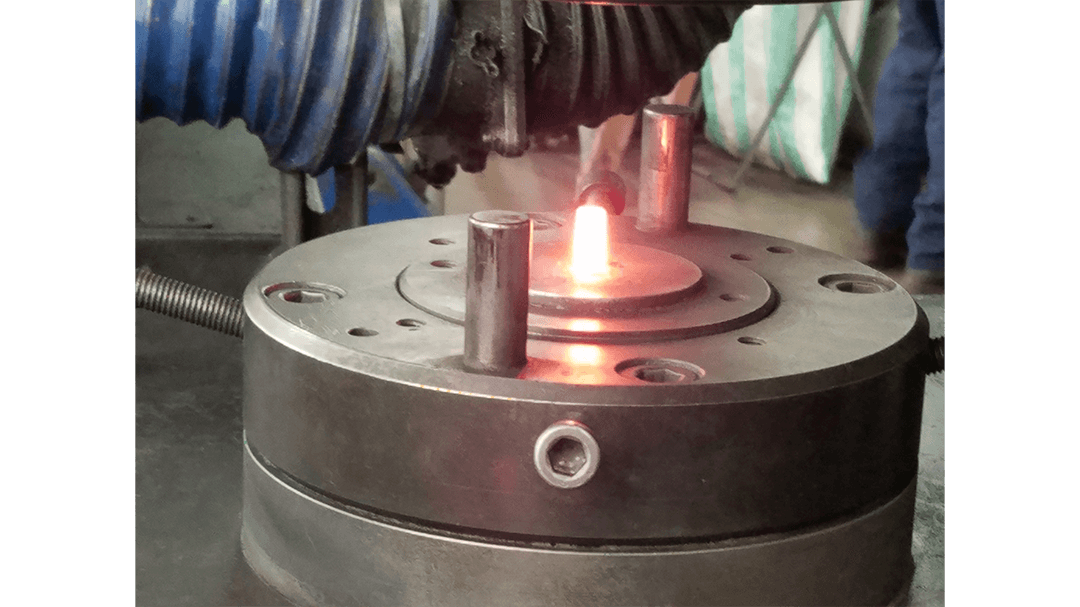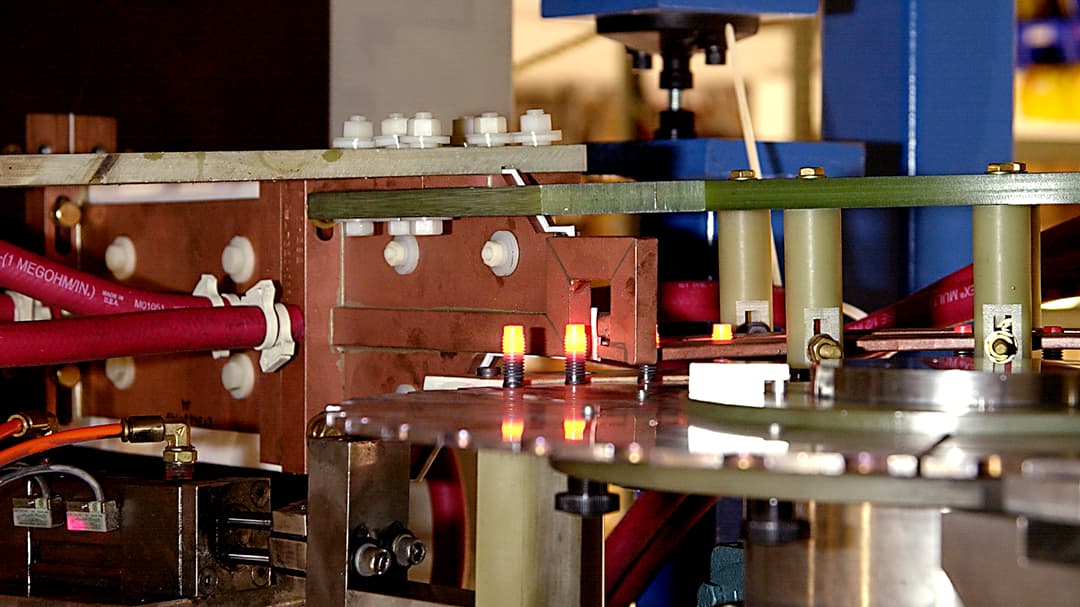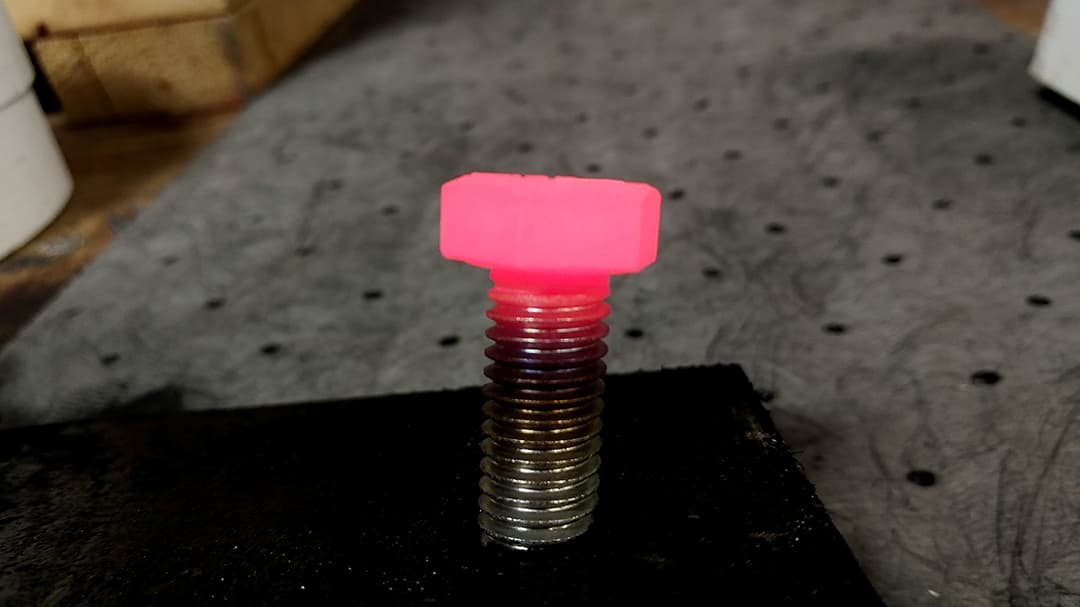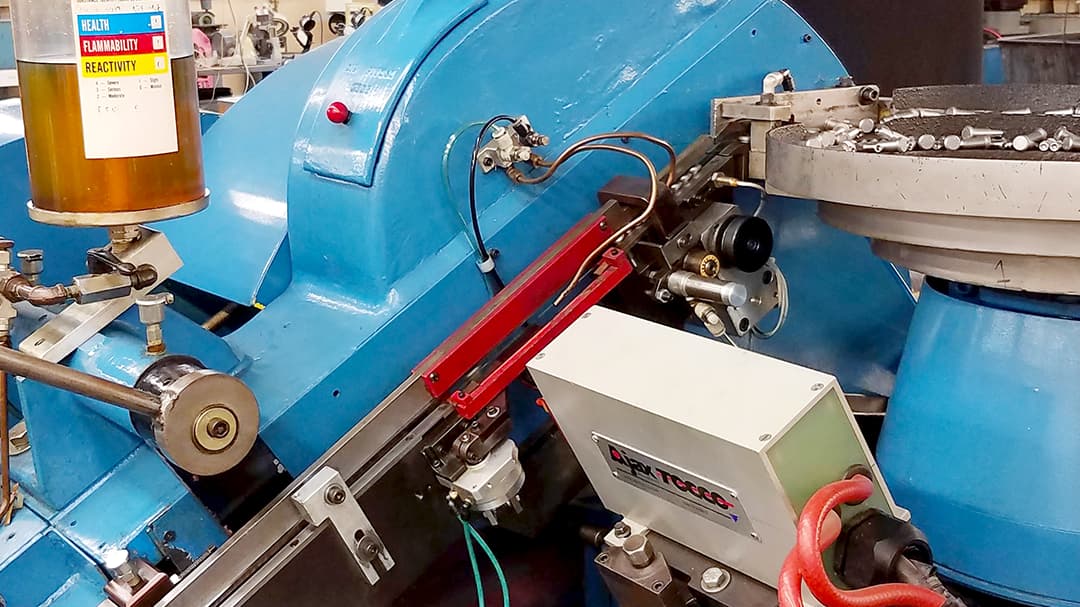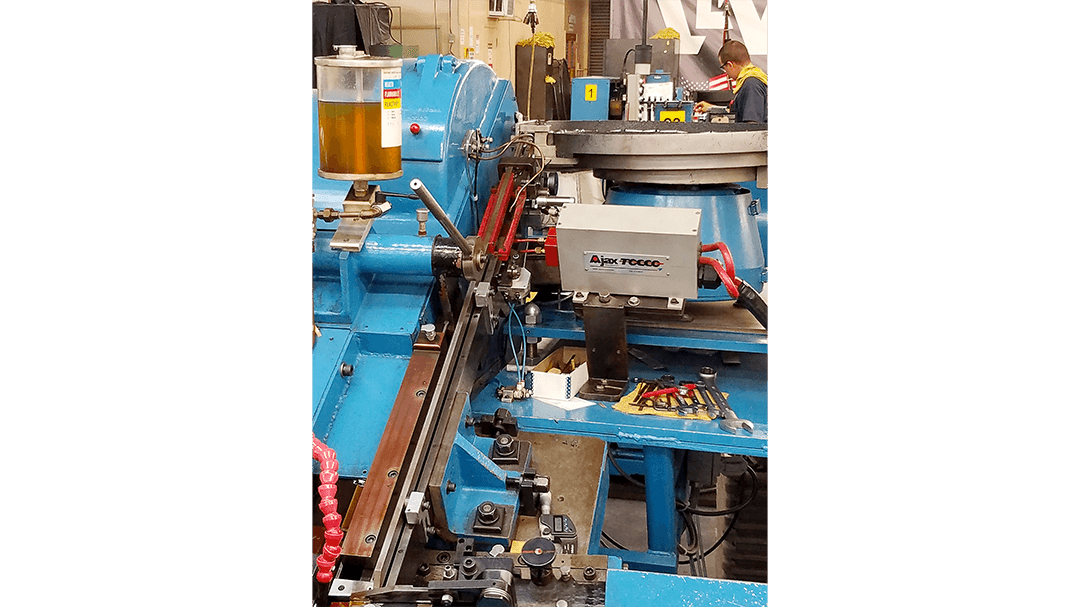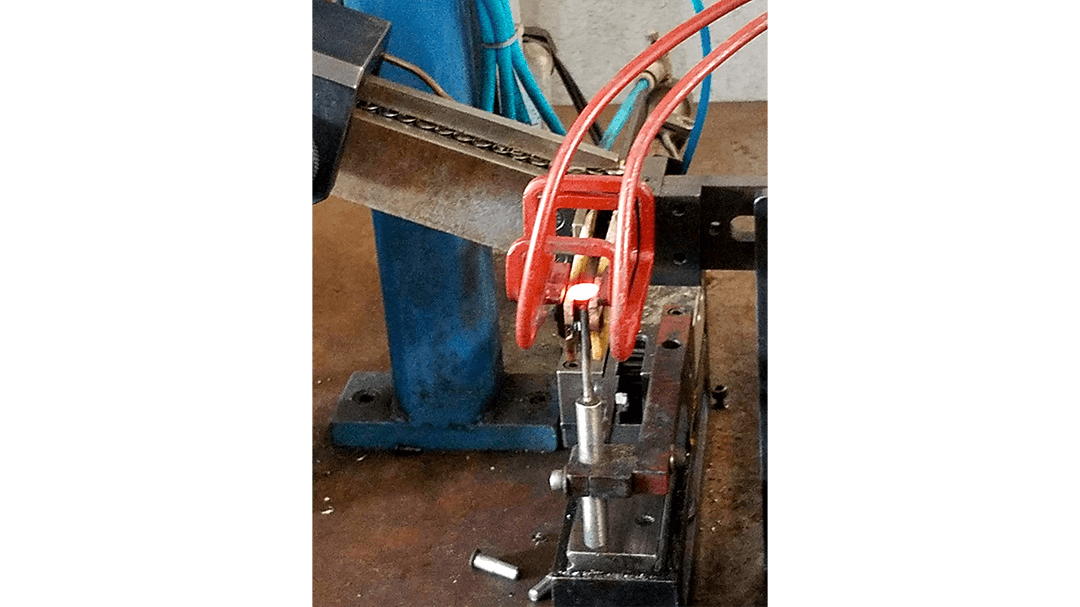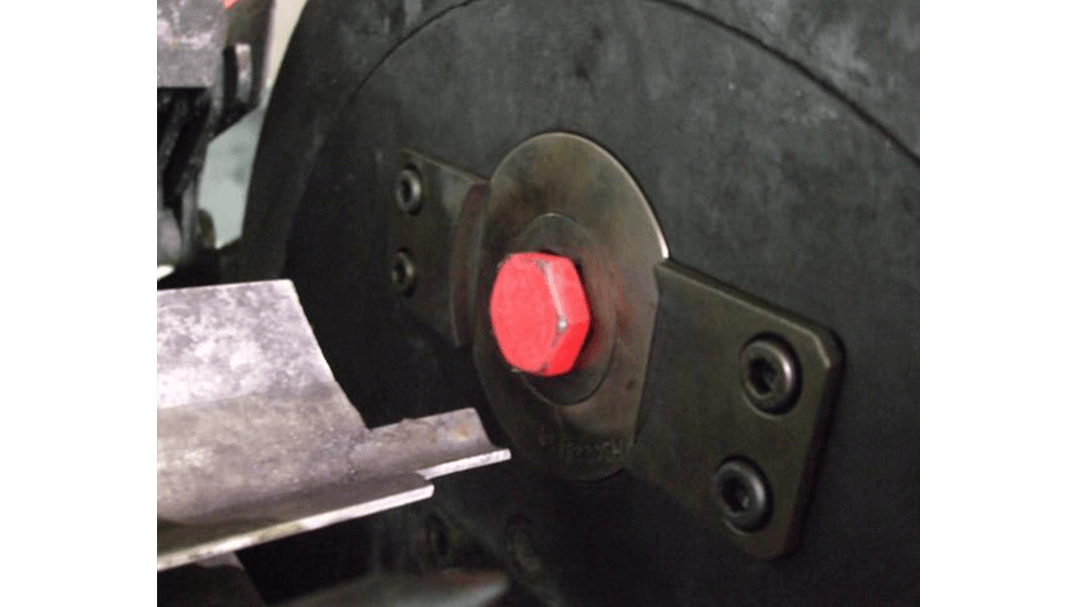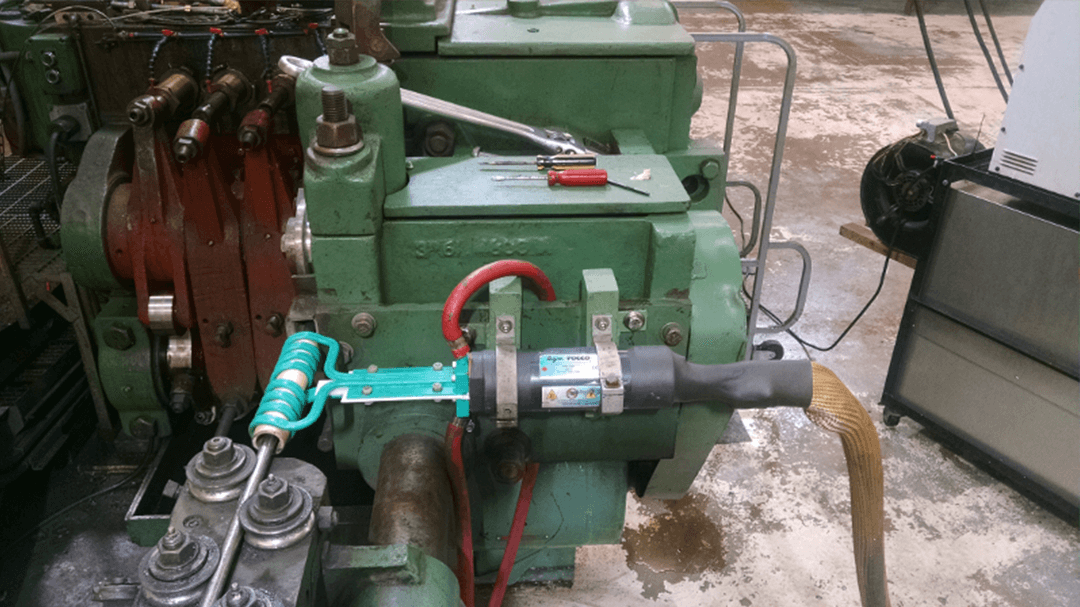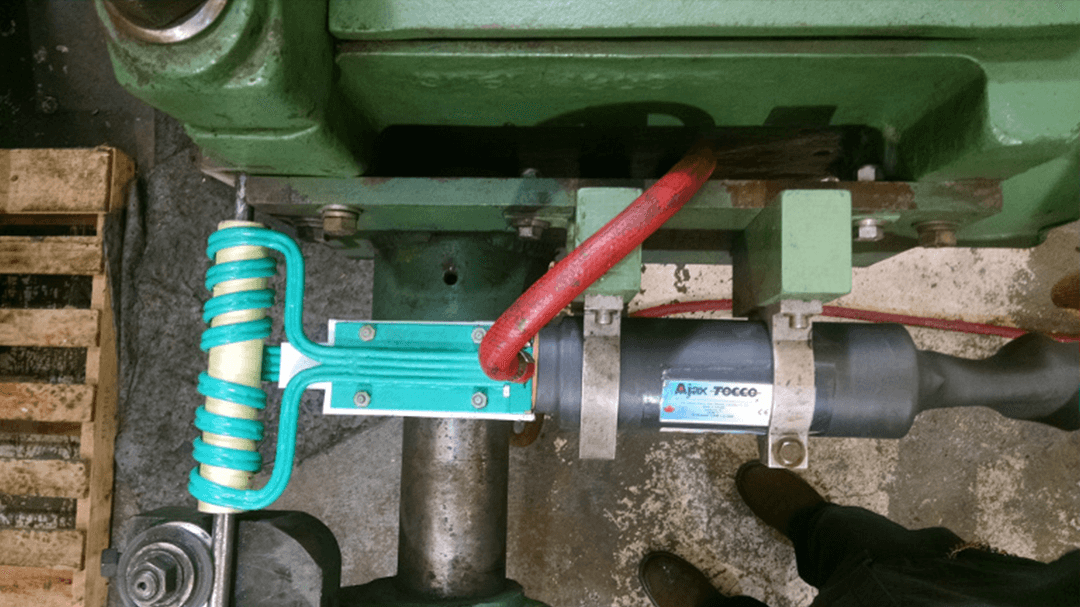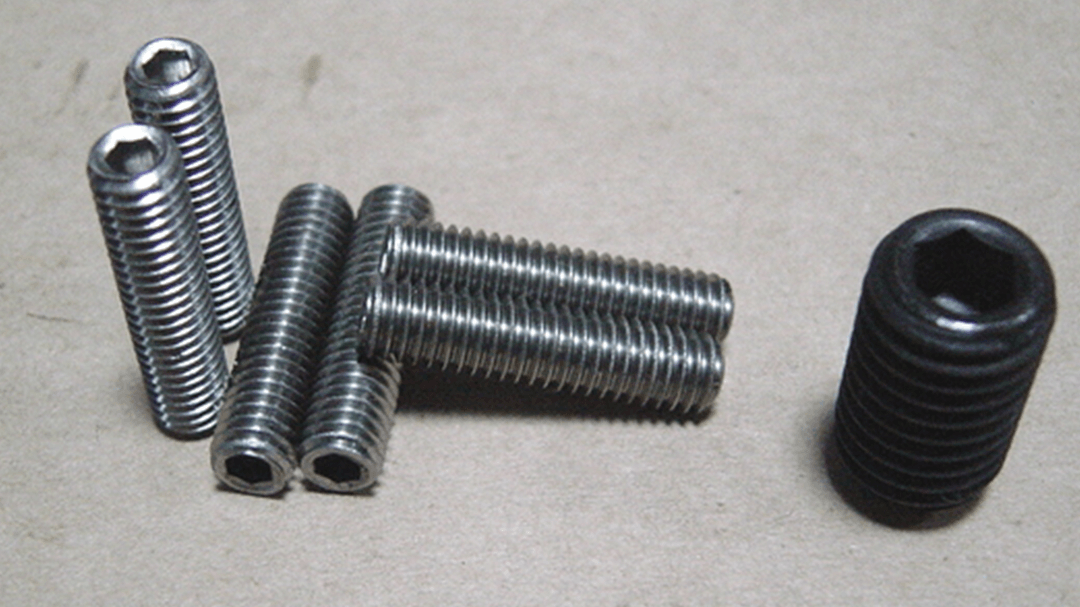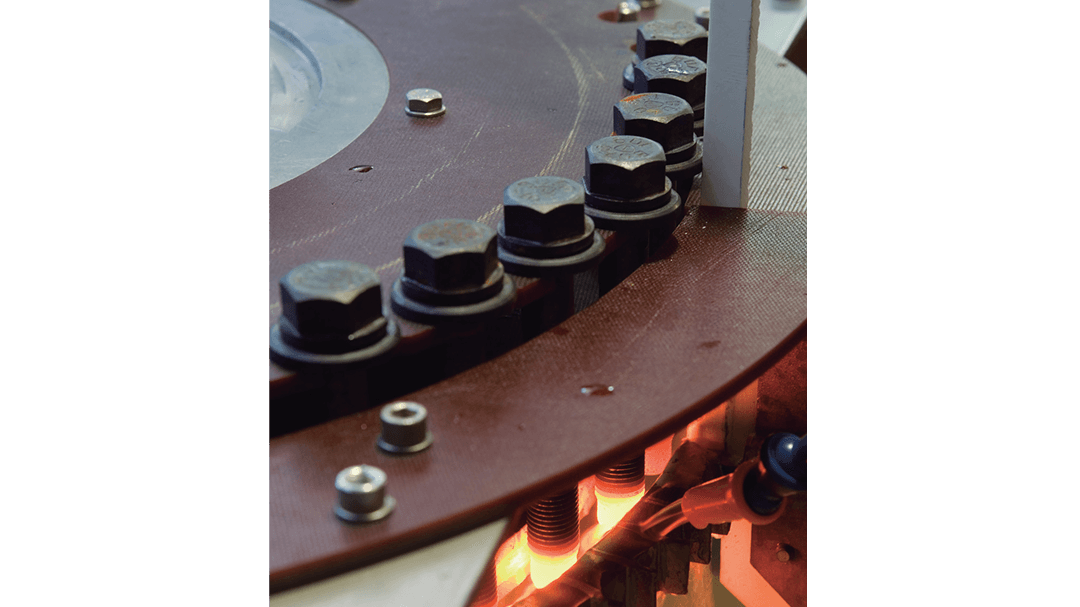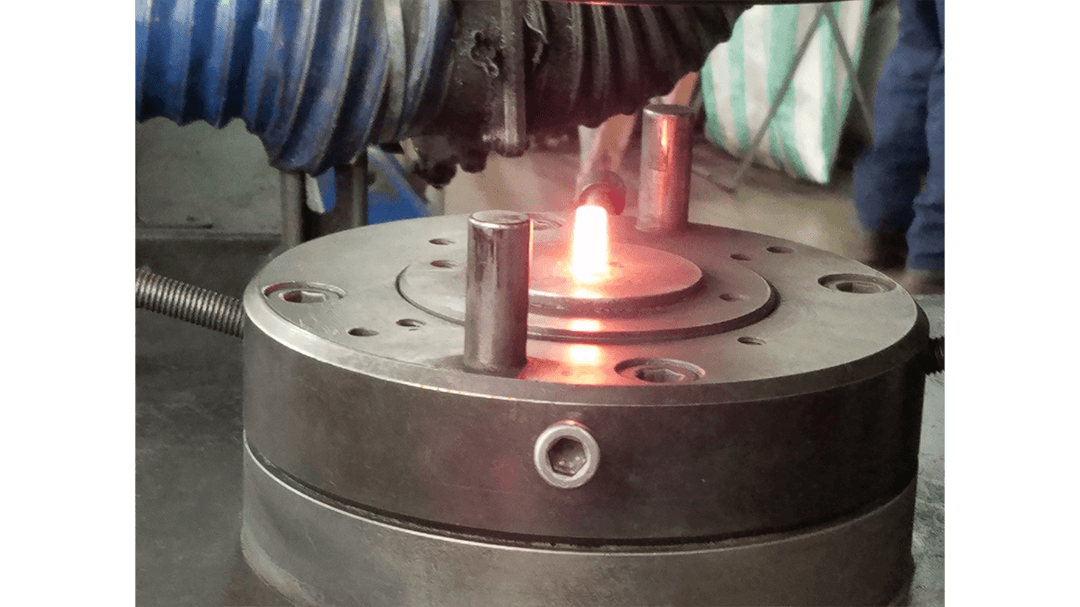 Providing Heating & Melting Solutions Since 1916
Hot Heading/Nut Forming System
For hot heading and nut forming applications, induction is used to preheat the fastener prior to the forging process. Compact, remote mounted heating heads allow the heating inductors to be easily mounted and integrated in many different locations within forming/heading machines. Remote heating heads allow the induction heating power supply to be mounted three or more meters from the work area. Custom-engineered inductors, built with industry-best practices, minimize energy consumption, maximize production and uptime, and provide superior quality and repeatability.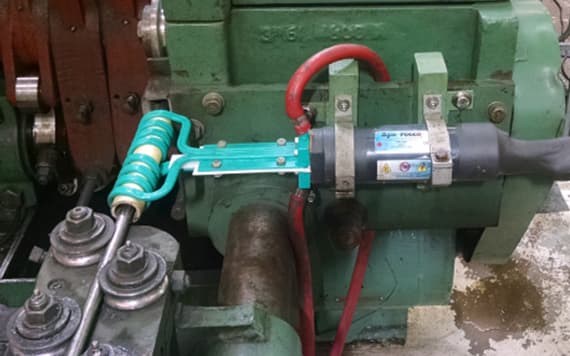 Thread Rolling System
Thread rolling is a metal forging process that forms a thread into a heated fastener using a thread roll die. While other methods, such as machining, grinding, or cutting create waste scraps and stresses to the fastener. Thread rolling with induction has gained popularity by reducing waste and internal stresses, producing stronger, more durable threads, while reducing the pressure and wear and tear on the rolling dies. Compact, remote heating heads are easily integrated into new and legacy thread rolling machines. Ajax TOCCO systems are engineered to optimize efficiency through expert inductor design, proper frequency selection, and optimal power rating.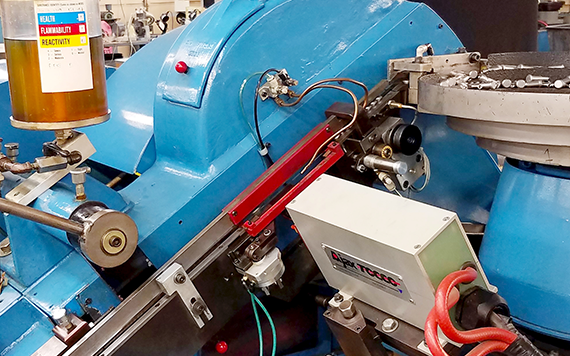 Nylon Patch Curing
Mechanical fasteners are often coated with various organic thread locking compounds to reduce the chance of the fastener loosening during its intended use. Coatings range from waterborne or solvent-borne adhesives to powder coatings such as nylon. In most cases, these coatings require precise, rapid, combustion free heat to dry the adhesive or melt and flow the powder coating. Induction heating is the preferred thermal heating technology for coated fastener curing applications. Heating occurs under the coating in the base metal, which produces a superior cure quality by evaporating solvents and gasses from the inside out, eliminating pinholes and voids. Extremely high production rates, measured in thousands of parts per hour, are possible with induction heating.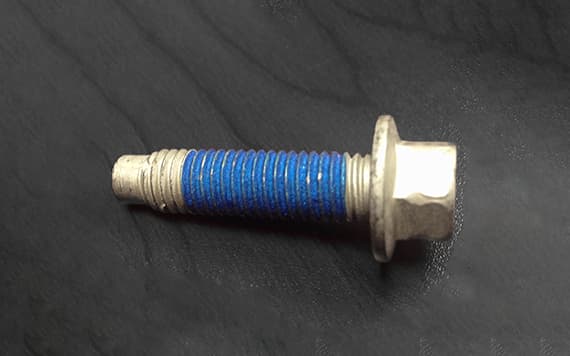 Resources
Resources Related to Fastener Heating