Autotron 3300 Air Cooled Power Supply
Frequency Range: 50 kHz
Power Range: 1.5 kW / 3.3 kW
The Autotron 3300-3 is the most powerful, versatile, and safest induction heating system available to collision repair, automotive glass, and auto recycling facilities. With over 3300 Watts of available power, users will always have enough power to get the job done quickly. Operates from a standard 15 amp 110 or 220 Vac input. Comes complete with 3 heating attachments (Glass Pro, Body Pro, and Bolt Pro), a footswitch, a power cord, an instructional DVD, and the owner's manual. This system has hundreds of useful applications.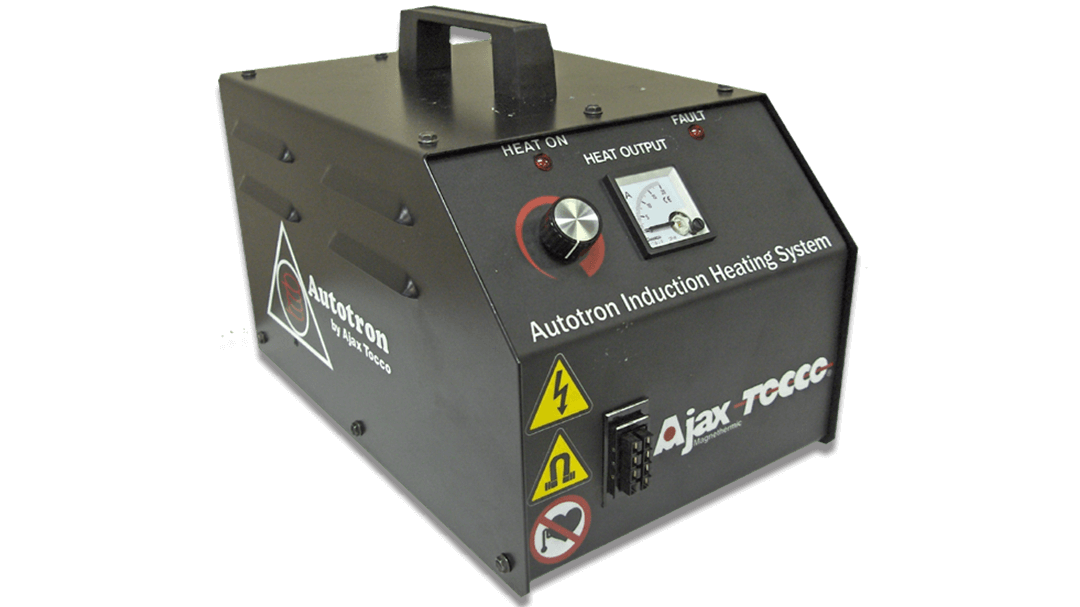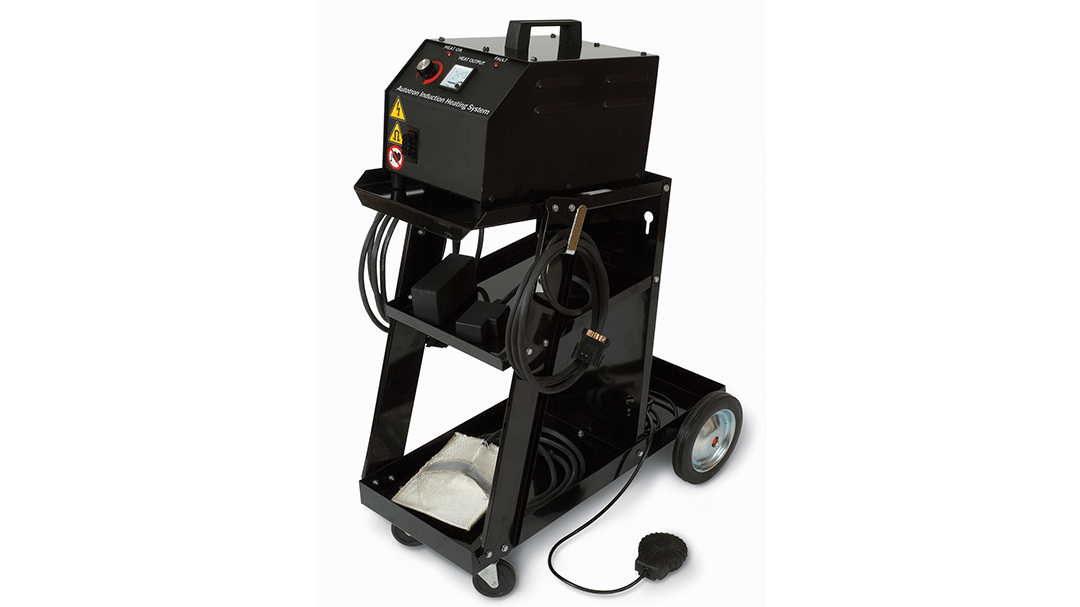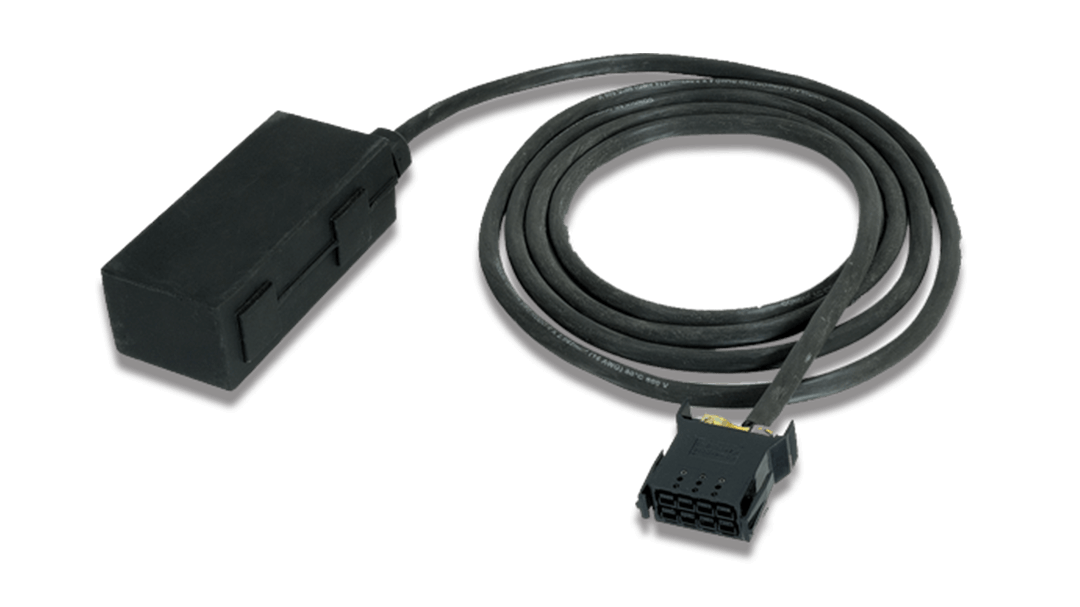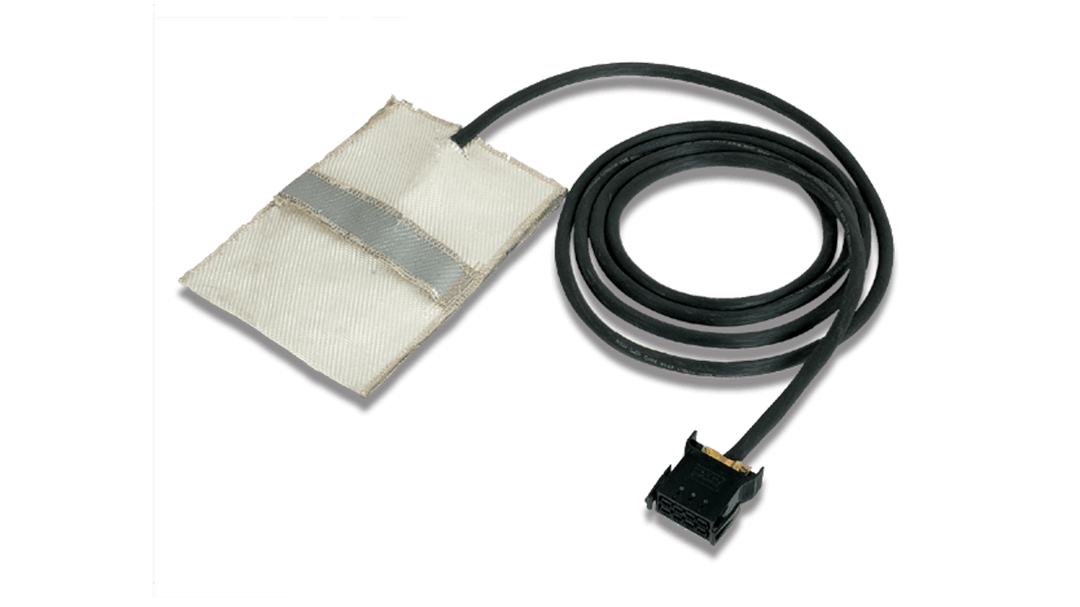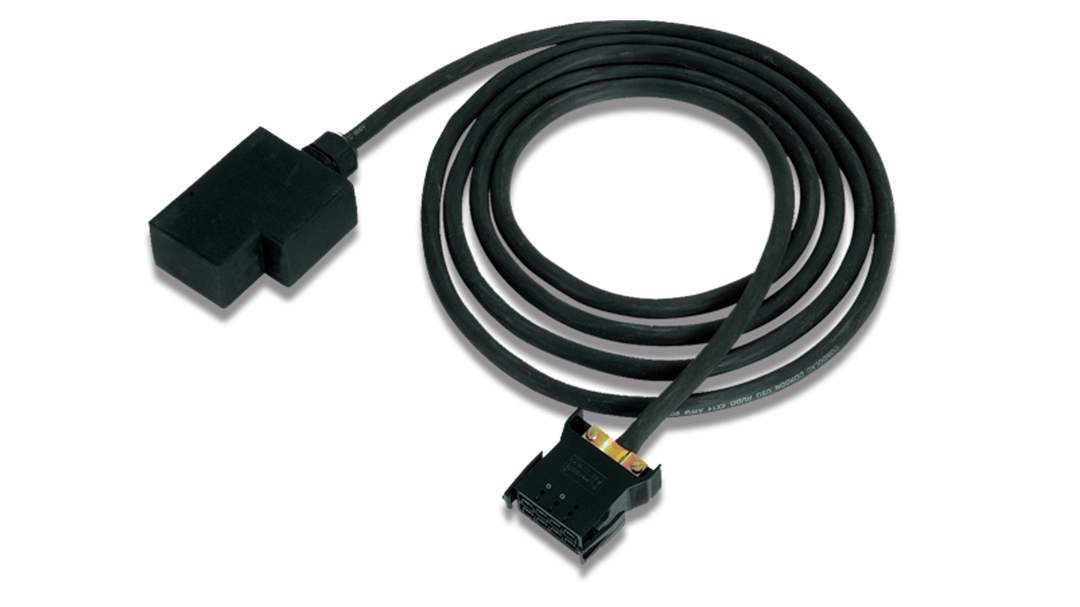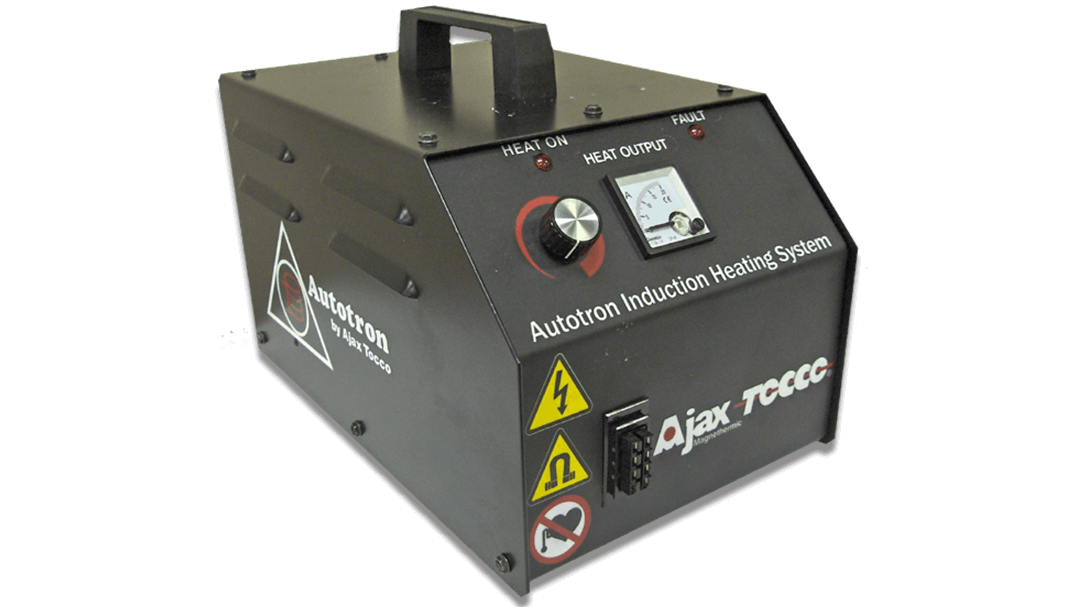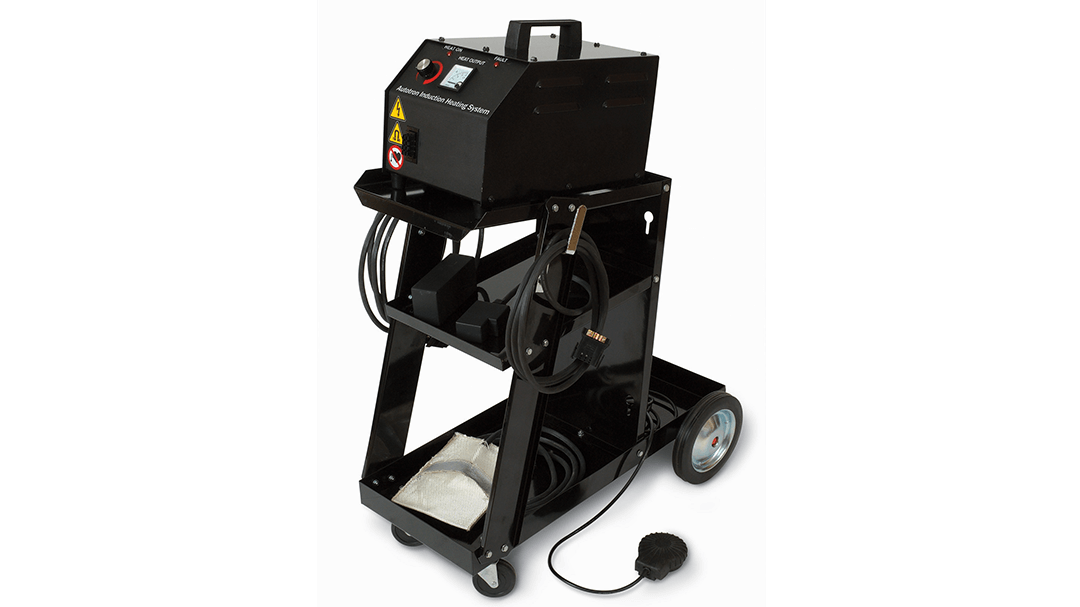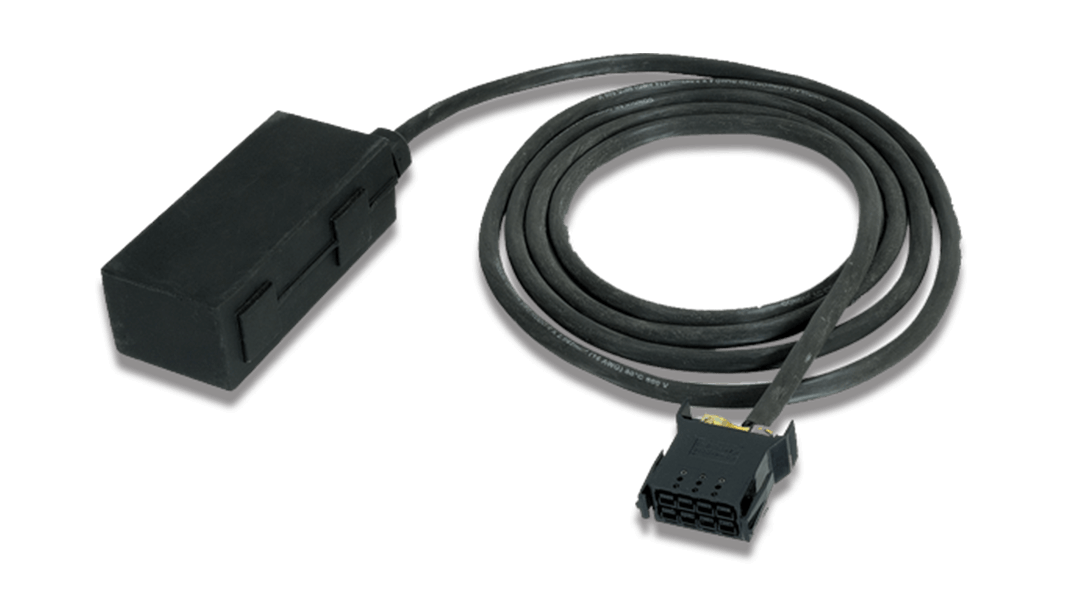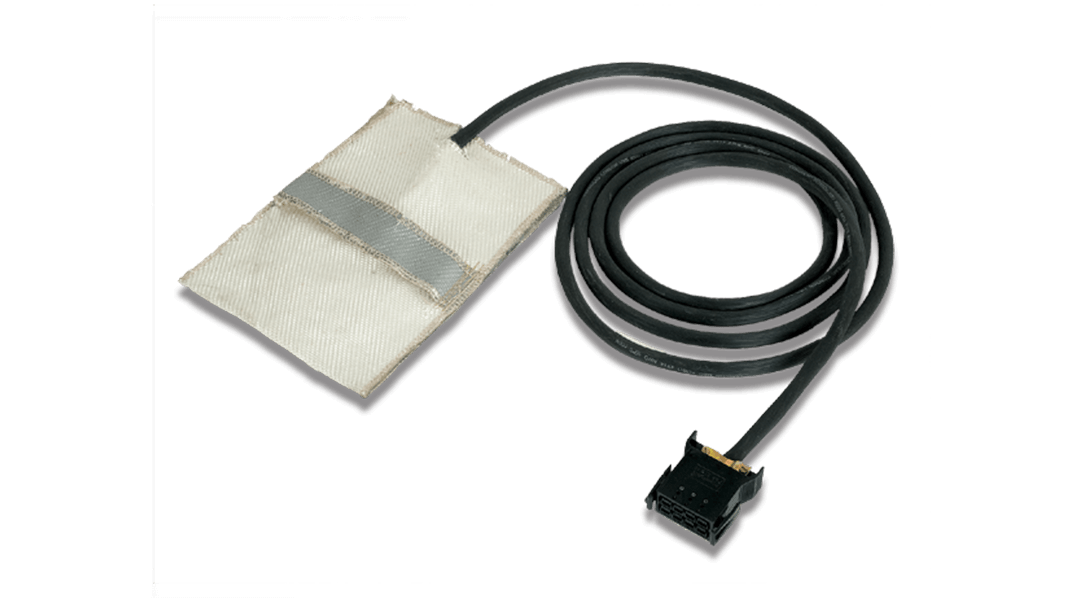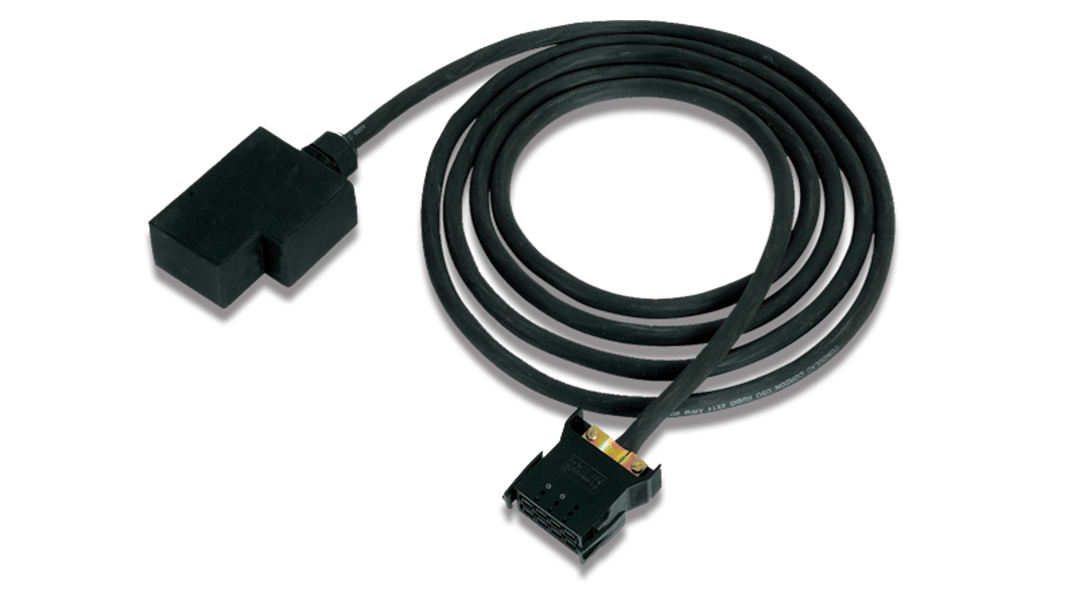 Providing Heating & Melting Solutions Since 1916
Autotron 3300 Glass Pro Inductor
The Glass Pro inductor (included with the Autotron 3300-3 system) is the primary heating attachment for the removal of windshields and other automotive glass. The Glass Pro produces heat in an area of approximately 1"x4", making it ideal for heating the pinch weld behind glass components. The glass pro can achieve a pinch weld temperature of 350F in approximately 30 seconds and can access areas normal glass removal tools can't. The Glass Pro inductor is also great for removing adhesive-bonded body panels, appliqués, and vapor barriers. It can also cure high-build 1k and 2k primers in seconds, allowing block sanding in less than 1 minute. The Glass Pro inductor is encapsulated in a durable, impact and flame-resistant polymer compound to ensure years of service in the harshest of environments.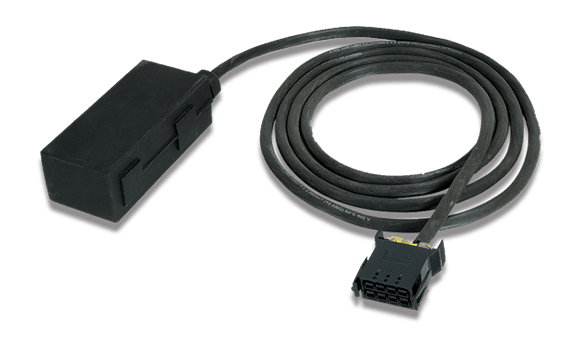 Autotron 3300 Body Pro Inductor
The Body Pro inductor (included with the Autotron 3300-3 system) is the heating inductor most often used for painted side molding removal, as well as the removal of pinstripes, vinyl graphics, and emblems. Preheating cold panels is another useful application performed by PDR professionals and graphics specialists. The Body Pro is flexible enough to be formed to the curves of panels and around metal objects such as tie rods. It has an integral hand strap for easy manipulation and is housed within an extreme heat-resistant woven silica blanket.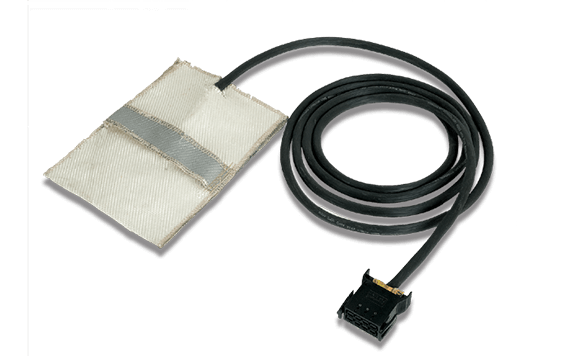 Autotron 3300 Bolt Pro Inductor
The Bolt Pro inductor (included with the Autotron 3300-3 system) is a compact heating inductor that can be used in many of the same applications as traditional propane torches, without the high risk of explosion or accidental fires. The Bolt Pro can produce temperatures in excess of 1400F in just a few seconds. The concentrated heat is ideal for freeing rusted or seized fasteners in areas you wouldn't normally use a torch, such as crack shaft bolts, lug nuts on powder-coated wheels, and other heat-sensitive areas. Removal of seam sealer, caulking, and heating metals for forming operations. Just like the Glass Pro, the Bolt Pro is encapsulated in a flame-retardant impact-resistance polymer compound for years of worry-free service.