Design and Engineering of Aluminum Age Ovens
Designing the oven and appropriate conveyor takes careful planning to accommodate loading and unloading, heat transfer to product, and fit of the oven to customer's plant.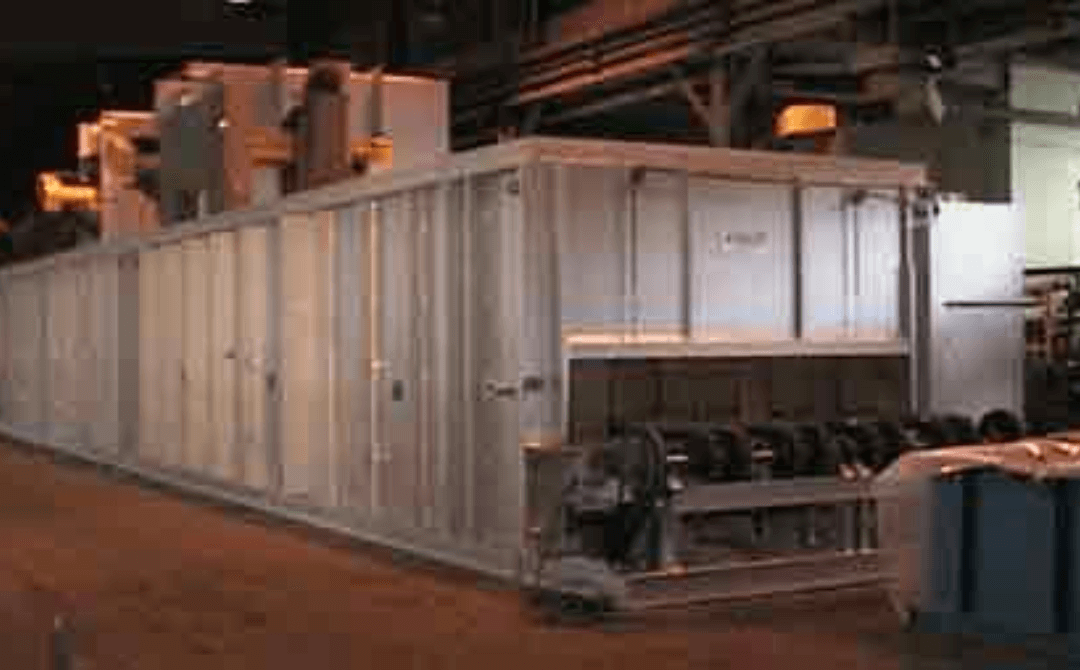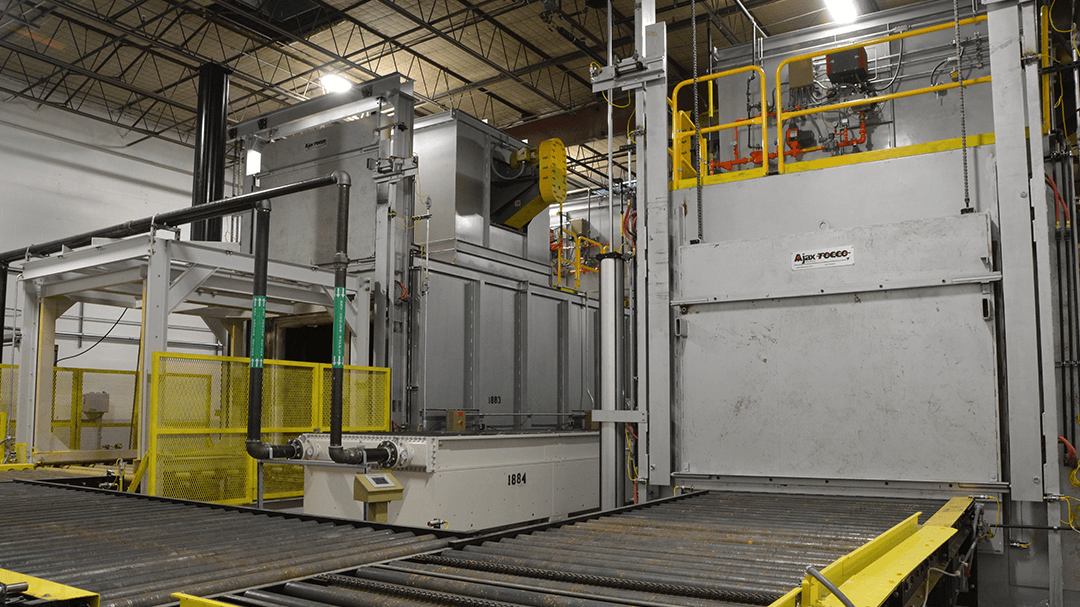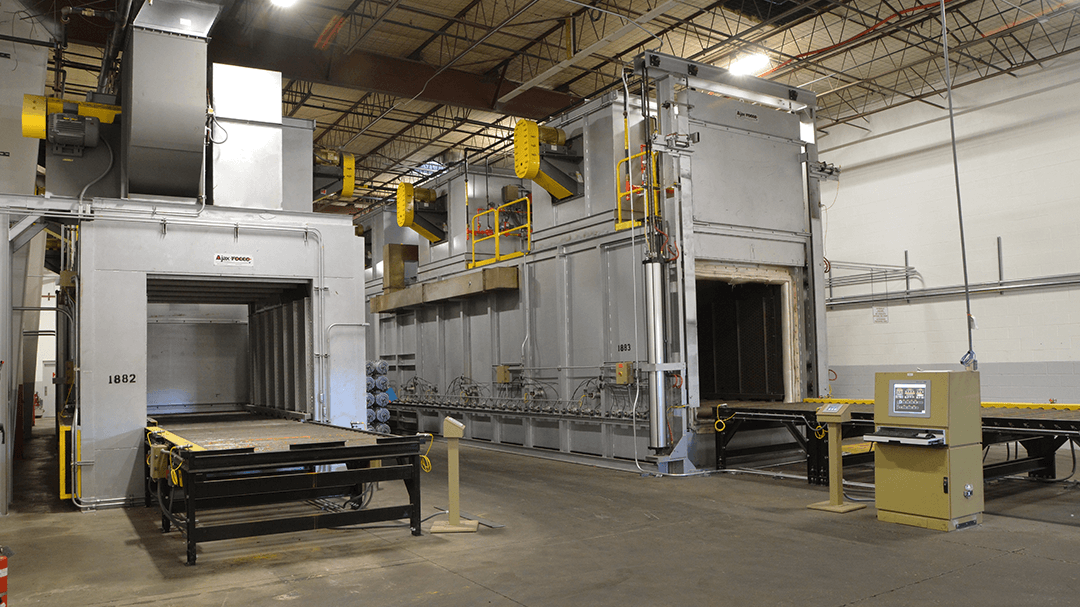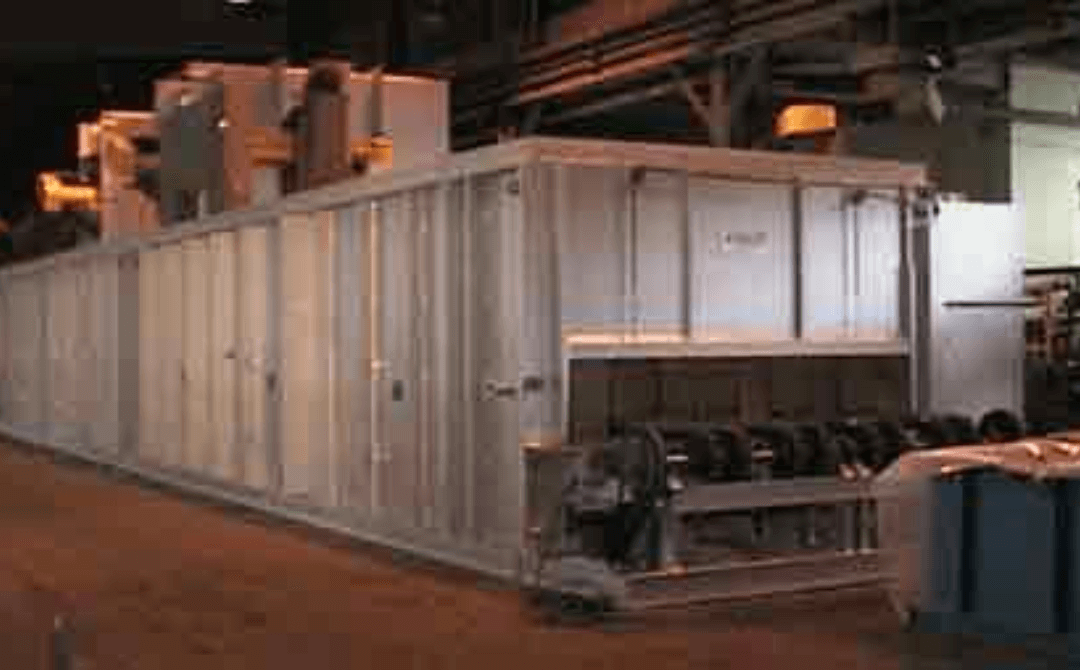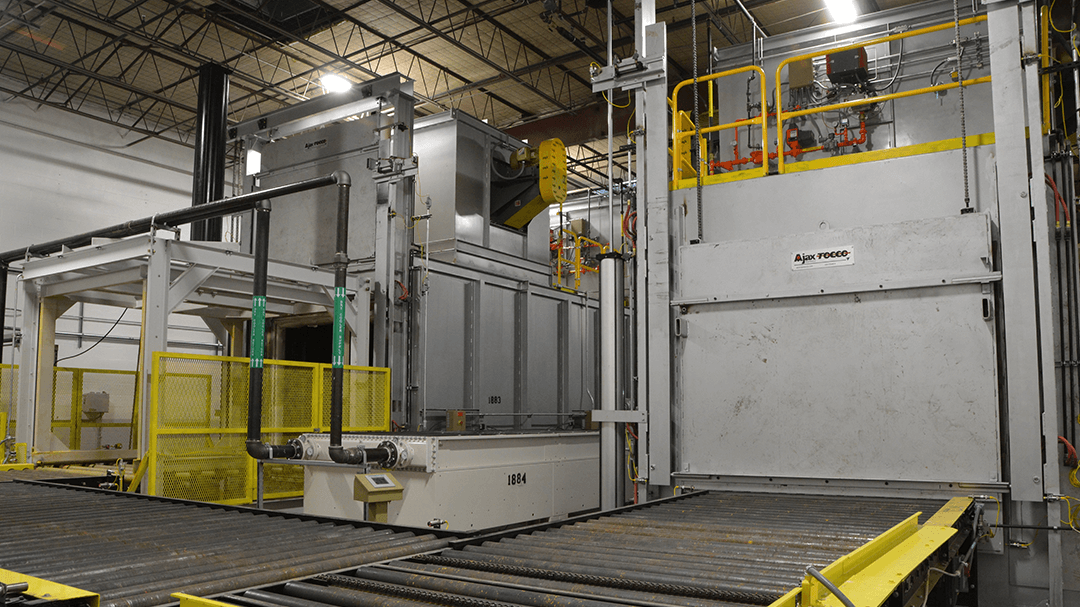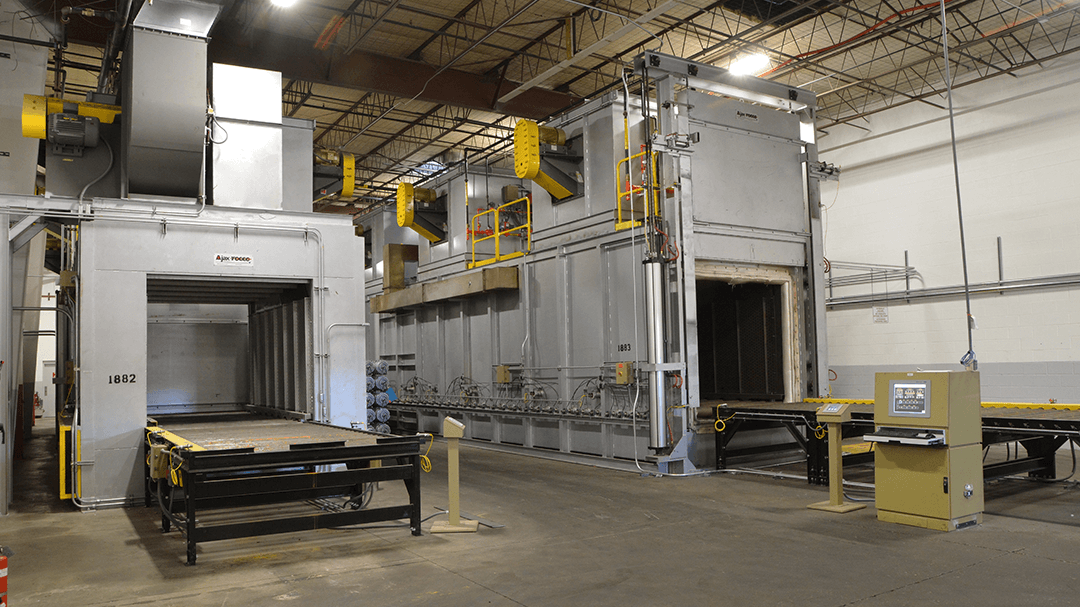 Loading and unloading can be done automatically by robot, pick and place, transfer from another conveyor, or by lift truck. Manual loading of some parts is also used. The conveyor load end must be long enough and appropriately accessible for whatever method is used to place parts on the conveyor to enter the oven. Unloading can also be automatic or manual. The unload end is designed to present the part to the next stage of operation.
The conveying method depends on the part. A heavy-duty belt conveyor, twin chain conveyor, or fixture chain can be used.
Heat transfer to the parts can be from the top down or bottom up, with the intent of presenting heated air uniformly to the part. Some designs use air from one side to the other or both sides to the middle of the conveyed parts. The method of carrying the parts through the oven influences the heat demand to process. Since parts are usually heavy, the combined mass of the part and the conveyor must be considered in the heat calculations. The basic "Time and Temperature" profile for the part determines the number and length of zones that would be used in an age oven.
Fit of the oven into the customer's plant becomes a serious design consideration. Age ovens are usually very long because of the time required for the "age" process. We make sure there is enough room to accommodate the load and unload areas and meet the age and time-temperature profile in the smallest space possible.
In applications where a cooler is needed to reduce the temperature of the product prior to the next processing stage, there may be a separate cooler added to the end of the oven.
Age ovens are so versatile in design, they are often used for other processes in the metal industry. The user can economize on capital equipment expenditures and floor space by using this workhorse for many applications.
Resources
Maximize Your Production Efficiency