We Ensure Your Heating & Melting Equipment Is Always Running Reliably
You can trust Ajax TOCCO to provide the equipment, services, and parts you need for your exact applications. Our team of experts is dedicated to providing reliable solutions for your induction heating and melting needs that are powered by innovation and cutting-edge technology.
Solutions & Applications
Trust the experts who specialize in advanced induction heating and melting technology.
FIND YOUR SOLUTION
Parts & Service
Receive 24/7 support from a team of in-house experts dedicated to keeping your equipment at its best. Plus we'll always find the parts you need in our huge inventory.
FIND PARTS & SERVICE
Products
Choose from a wide range of products designed to meet the specific needs of commercial heating industry applications.
FIND PRODUCTS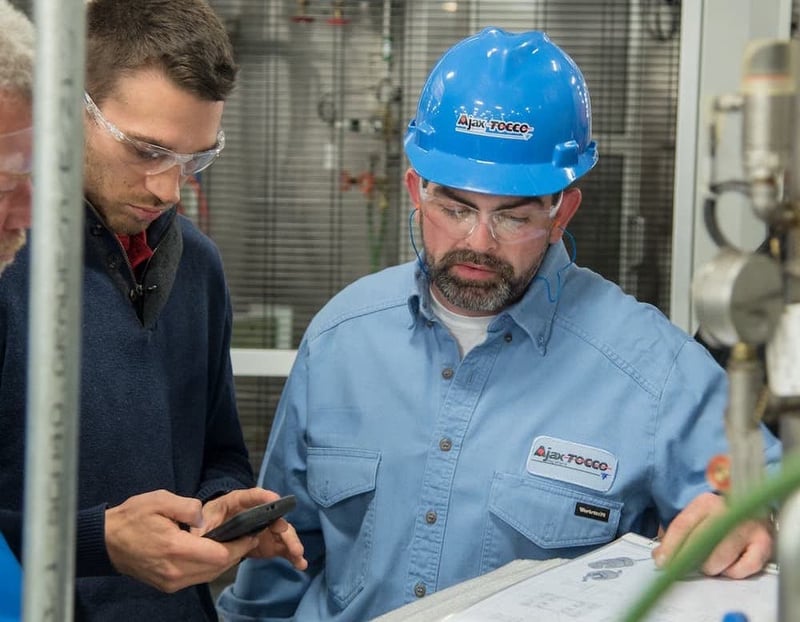 Innovating Since 1916
For over 10 decades, our growing team of experts stationed around the globe has driven the development of induction technology within steel, foundry, heat treating, and forging applications. In fact, our team is credited with making dozens of breakthroughs that have innovated every aspect of metallurgy.
0

+
Years Of Experience Providing Innovative Solutions
Who We Are Today
Ajax TOCCO Magnethermic, a subsidiary of Park-Ohio Holdings Corp., is a global leader in induction heating and melting. We're one of the few induction equipment manufacturers that maintains a full-time research and development program and are committed to the reliable performance of our equipment—from design through maintenance.